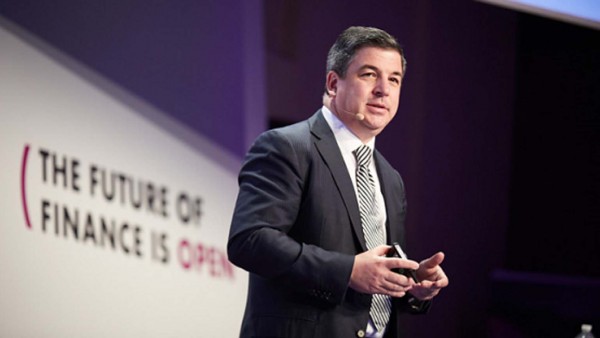 The financial services industry is undergoing a fundamental shift. Banks and other industry players spanning capital markets, investment management, retail and corporate banking recognize that 'business as usual' is no longer an option. In the face of new regulation and changing customer requirements they must transform their businesses, become more agile, resilient, innovative and customer focused.
Put simply: banks need to innovate and collaborate to stay relevant. To prosper and accelerate growth, the key focus has to be on improving the customer experience and delivering on the true potential of digital transformation.
The future is collaborative
It's widely accepted that banks' operations are overly-complex and expensive to maintain. Most are saddled with legacy IT systems and layers of added applications and services. Keeping the status quo while trying to squeeze more and more cost out of the business is no longer sustainable. A relentless focus on cost reduction also fails to address the needs of the customer. Banks have to modernize and rationalize their application infrastructure to enable true digital transformation of financial processes. Only then can they optimize cost and also deliver on the goals of customer centricity.
But how should they go about it?
The good news is that they no longer need to face the challenge alone. Our vision for technology at Finastra is based on collaboration and innovation, and an open platform approach that capitalizes on the benefits of cloud computing and stimulates co-operation and co-innovation between banks, Fintech and other players.
The future is open
The opening-up of previously closed banking platforms to third parties through a platform-as-a-service (PaaS) model will allow banks, Fintech and other ecosystem partners to develop and deploy apps on trusted architecture quickly and cost effectively. As well as fostering collaboration and competition, such an approach will allow banks to deliver increased innovation and faster time to market for new products and services in response to customer needs.
We can help banks digitalize their offerings, innovate faster, and find new ways to increase value, leveraging technologies such as artificial intelligence, the cloud and open APIs to deliver an open future. Software integration, a flexible and modular business approach and processes on demand are the fundamentals for a more agile and robust way of doing business – while keeping up with the pace of innovation and staying competitive.
The future is now
From day one at Finastra we relish the opportunities ahead and look forward to supporting financial institutions across the world – helping them to break free from the shackles of closed legacy systems.
Together we can unleash greater transparency, access to untapped data and opportunities for innovation. It's all about ensuring greater agility, reliability, security and openness, supporting significantly lower operating cost models, and delivering more sophisticated and customer-centric services that are fit for purpose in an increasingly competitive and regulated market.