Within Fusion Knowledge Services, we provide expert training to our customers and partners, empowering them with the ability to unlock the full potential of Finastra solutions. For existing customers, we offer training in support of new joiners to your organization, optimal use of the software and continuous learning as our software evolves.
 
Learn more about Fusion Knowledge Services
 
Hear from the Director of Fusion Knowledge Services
 
Learner feedback
"The hands on sessions were extremely effective"
"The trainer's communication skills and knowledge were fantastic"
"I liked the way sessions were organized to... put into practice content from the eLearning"
"Explanations were excellent"
Strategic partner feedback
"The training was interactive, and the instructor applied their knowledge to real world examples and experience rather than simply walking through the theory. I would recommend using Finastra training in the future."
Training types
We offer training that covers functional and technical training for customers, as well as certifications for our partners (and customers looking to validate employee knowledge).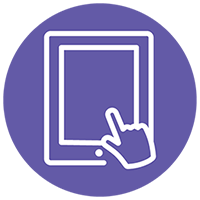 Subscriptions give you the level of access you need: full access to all our eLearning, our standard training curriculum and "what's new" training.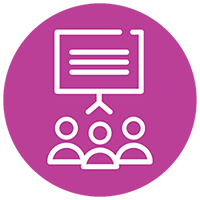 Take advantage of our standard instructor-led training, available remotely and in person, to engage with our expert trainers in a hands-on learning environment.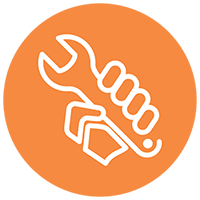 We offer the option to design a training program to suit customer or partner needs – which can be delivered via classroom training, or a blend of classroom and online self-paced learning.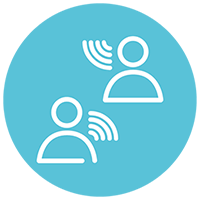 Your staff can attend classes with other clients and partners, at a lower cost than closed events. View calendar
Customize a package
We have a number of training packages to suit your organization. We will work with you to identify the package that best suits your needs by conducting a Training Needs Analysis to identify gaps and training needs within your organization– ensuring that you reap the full benefits of Finastra training as well as the solutions themselves. Contact us to start your Training Needs Analysis.
Partner certification
For partners, certification establishes client trust at the consultant and organizational level, demonstrates your teams' capabilities, differentiates your consultants' skills from competitors—providing the opportunity for you to win and generate new deals.
Bank employee certification
For clients, certification empowers employees by inspiring confidence in using Finastra's solutions and helps you and your team to realize the benefits of employee engagement and improved retention.
To enhance the credibility of our certifications, we use proctoring from ProctorU for all of our Finastra Certified Associate exams. Our proctoring consists of multi-factor authentication and real-time monitoring of the candidate taking the exam. All candidates will be made aware of proctoring prior to their exam.
If you'd like to find out more information about certification, exams and proctoring; please contact knowledgeservices.technicalsupport@finastra.com
Subscribe to our online training service
Click to see the features and benefits of our online training subscription services as well as an example from one of our customers.
Access to training anywhere, anytime; reducing disruption to the working day
Clients can track employee progress, participation and assign courses
'What's New' courses to keep up to date with the latest updates to our software
Some courses feature simulation-based learning with our Show me, try me, test me approach allowing users to test their skills in real-life scenarios
Flexibility to train new employees; support growth and minimize the impact of turnover
Sophisticated learning content prepared and maintained according to latest product releases by Finastra subject matter experts
Adapted to key learning styles: visual, auditory, kinesthetic, read/write
Self-paced, manageable learning for employees without disrupting the day to day
Comprehensive eLearning program
The ask:
High-profile, global bank required training to help their 100+ central operations team
Implementing Fusion Loan IQ to help manage the LIBOR transition
The bank wished to build their own eLearning content
Goal to effectively and efficiently train 100+ central operations employees to use Fusion Loan IQ post go-live
The solution:
We gave access to our expertly developed online content to provide the bank with the ability to reach and train employees across the globe, alongside the benefit of access to continuous training. Our flexible subscription gave the bank access to training to help support their go-live and onboarding, as well as training modules to ensure employees are up-to-date with the latest product releases.
The result:
Optimal use of Finastra software, resulting in a higher return on software investment, superior performance through best use of the system and improved user adoption.
Training across our solutions
We offer training across a broad range of solutions. To contact us regarding training opportunities, select the solution that's right for you below.
Can't find what you're looking for?