Innovation in treasury and capital markets is real (Infographic)
Design a path to growth with data innovation in treasury and capital markets.
To safely reach this future state, FIs should transform to platforms that connect them to the innovative technology creators in the fintech industry.
---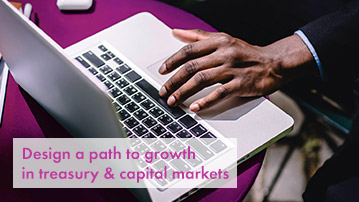 Technology exists to empower us — to make the task and habit-based journeys of humans easier, more expedient and nondiscriminatory. Click the button below to gain access to the full market commentary.
---
Treasury and Capital Markets
Instill innovation at the heart of your financial organization
Get in touch
We are here to help your business reach its goals
Contact us