Your technology foundation
Discover the award-winning core system that profitable community banks and credit unions are built on.
Despite today's challenging economic and regulatory environment, community banks and credit unions can deliver high-quality services and products at unprecedented levels of efficiency and personalization.
Overcome legacy
They have an opportunity to differentiate themselves, capture market share and create operational efficiencies that ultimately make them more profitable. Unfortunately, these opportunities often go unrealized—hindered by manual processes and a patchwork of legacy technology that can't work in unison.
Break silos
The solution is an enterprise-scale approach to technology—one that breaks through the functional silos of legacy systems, streamlines service delivery and produces both superior consumer experiences and transformational efficiency gains.
One core solution
One core solution provides the key to these challenges and answers the call to improve service, increase efficiencies and help you leverage opportunities: Finastra's award-winning Fusion Phoenix. Fusion Phoenix is a true enterprise product, integrating proprietary systems and third-party solutions into a single comprehensive platform to provide all staff with exceptional access for improved customer service.
Single point of access
Unique to Fusion Phoenix is the fact that modules like general ledger, teller, collections, relationship pricing, sales & service, fraud management and card management – traditionally held outside the core – are all housed inside the database. Access to data from all these applications is therefore from one location. This ensures consistent information is available throughout the enterprise and it streamlines the adding and maintaining of customer records. Reporting and analysis is also made easier with drag and drop report-building capabilities from within the same database.
Open API platform
Fusion Phoenix has a completely open API platform and can be delivered from a service bureau or to an in-house environment, giving banks and credit unions the flexibility and scalability they need to grow.
The result is a technology foundation that will help you to manage risk proactively, offer competitive products and services, improve operational efficiency – all while delivering the highest service levels to customers.
---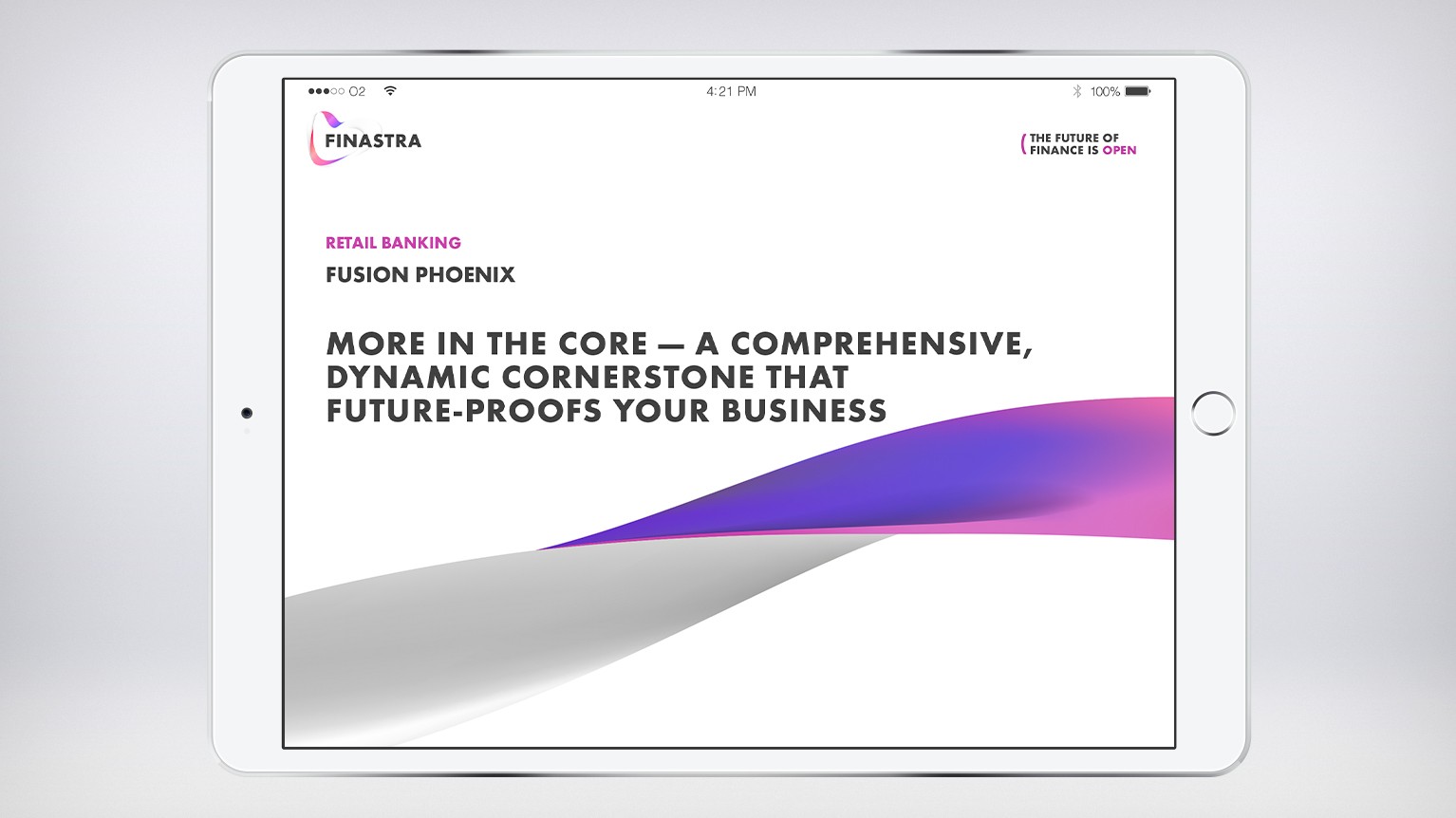 Fusion Phoenix Brochure for Community Banks
---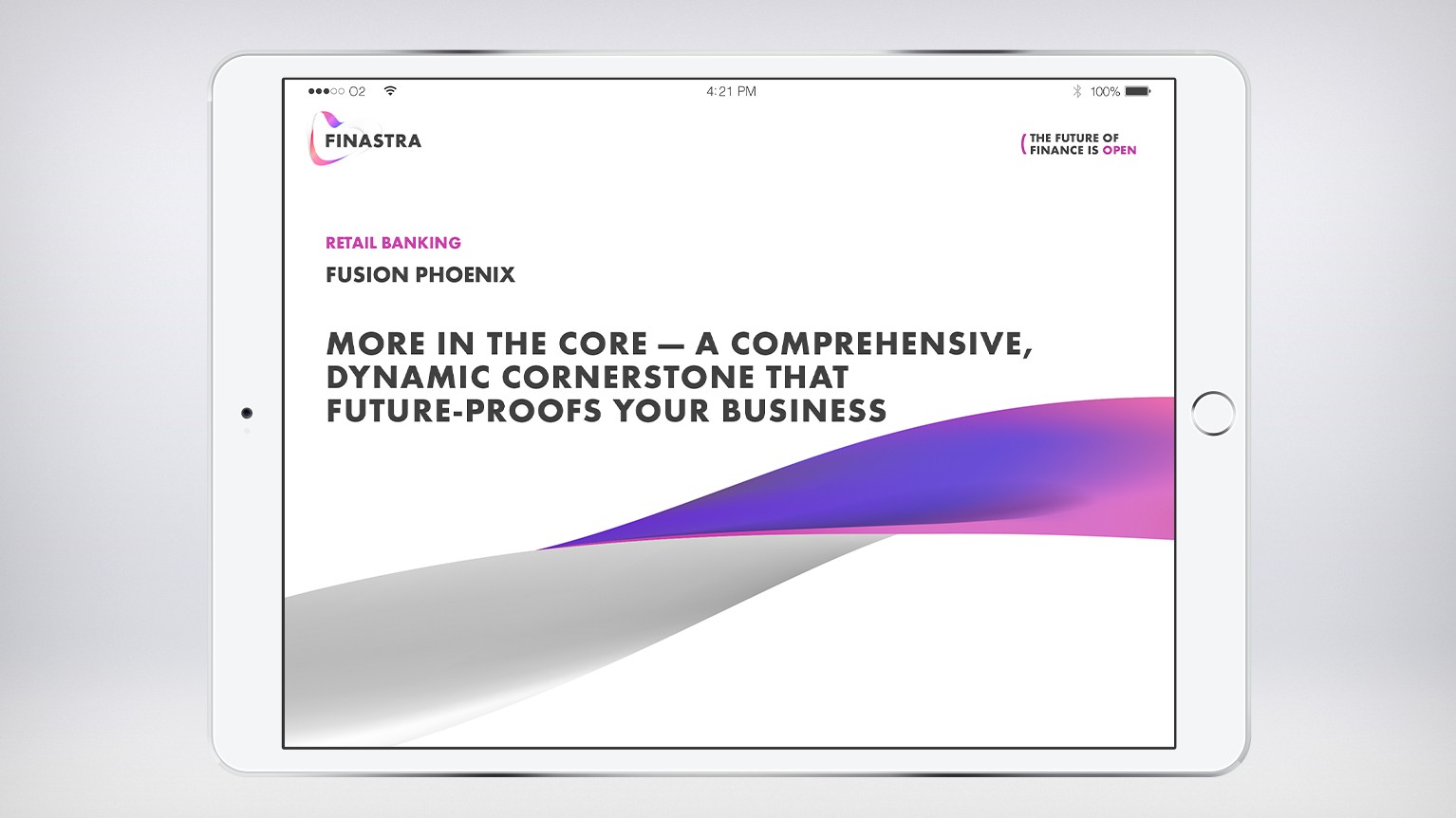 Fusion Phoenix Brochure for Credit Unions
---
Do you want to know more about our solutions?