More in the Core
Fusion Phoenix is a comprehensive, dynamic cornerstone that future-proofs your business.
Challenges need forward-thinking solutions
The constantly changing economic and regulatory environment means community banks and credit unions must find opportunities to be competitive. They both have to focus on satisfying the demands of the digital-savvy consumers and leveraging emerging technologies that augment strong business practices, break through functional silos of legacy systems, simplifies internal processes, and provides superior accountholder experiences.
Fusion Phoenix is a modern banking core
Most existing core banking systems were built in the 1970s, so their ability to integrate with emerging technologies is restricted and cumbersome. Fusion Phoenix is built completely on Microsoft technology to be future-proof, providing lower cost of ownership, open database architecture and improved usability.
Eliminate technology silos that can hinder operations and customer or member service
100% access to all data allows any user to create reports and conduct analyses
Intuitive training and ease-of-use with a dashboard that mimics the toolbar ribbon in Microsoft Office
Get a "single version of the truth" with the 360° accountholder view in real-time, including commercial accounts, personal accounts, loan balances, alerts and more
Built-in workflow manager
One of the most dynamic and utilized features of Fusion Phoenix, the embedded workflow manager allows common tasks and processes in the core to be defined and automated, ensuring policies and procedures are maintained, and consistency is applied each time a business process or accountholder interaction is initiated.
Best enabled core for the future-driven platform world
Fully-open middleware APIs mean that third-party, internal, or other Finastra products fit easily and cleanly into the core to ensure accurate and real-time transfer of data in and out. As fintech moves towards universal platformification (apps created by countless developers and filtered through structured platforms like FusionFabric.cloud), Fusion Phoenix is already positioned to easily be the best enabled core for the future-driven platform world.
Uniformity with functionality built-in
Fusion Phoenix does more because it includes more. Each function is housed inside the Fusion Phoenix database, so access to data from these applications comes from one location, with no need to purchase additional modules. This ensures consistent information is available throughout the entire enterprise.
Commencement Bank Grows its Commercial Lending business with Fusion Phoenix
Dupaco Community Credit Union Reduces Program Processing From 16 people to Two with Workflow in Fusion Phoenix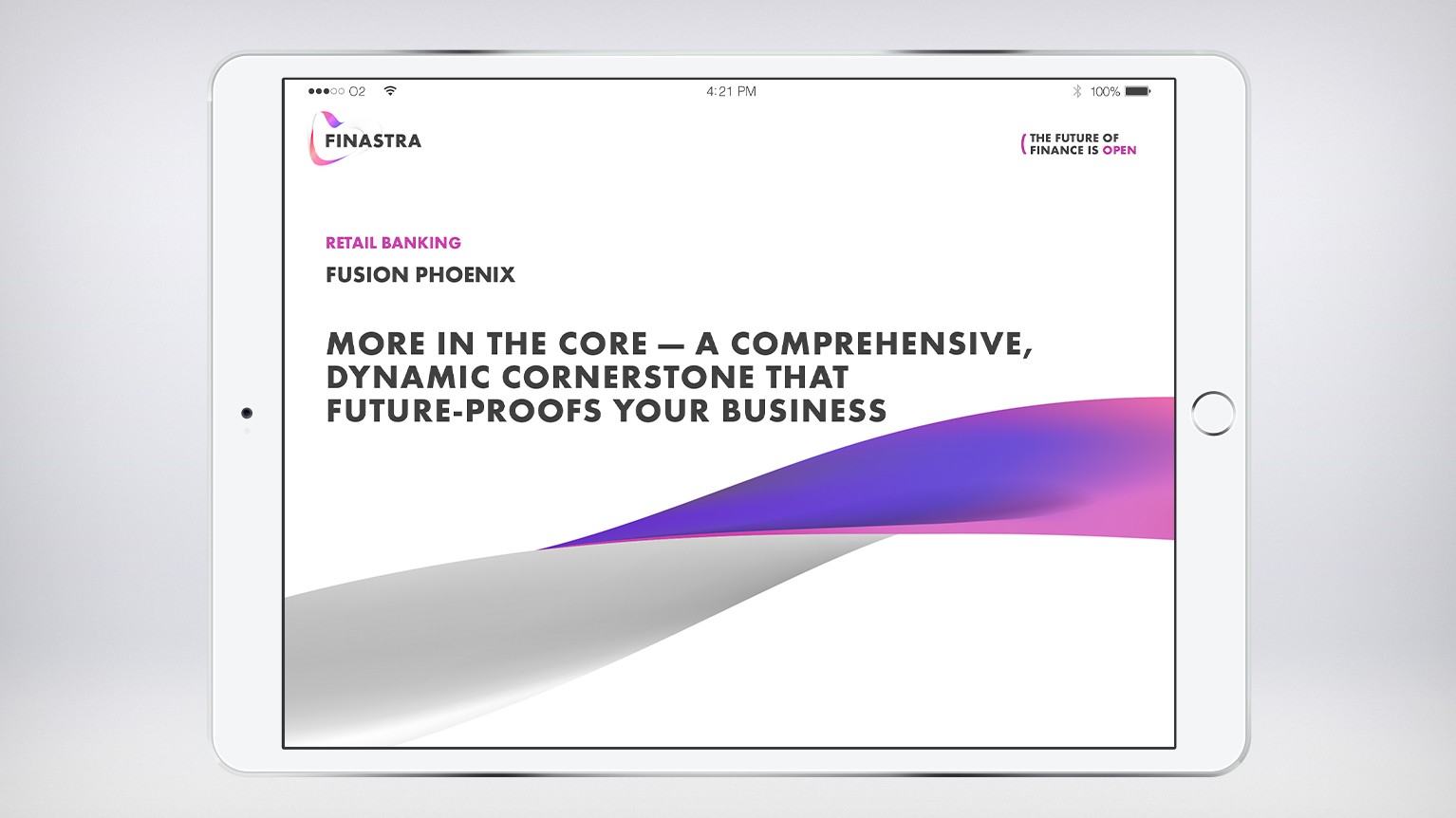 A dynamic, modern core for community banks and credit unions
---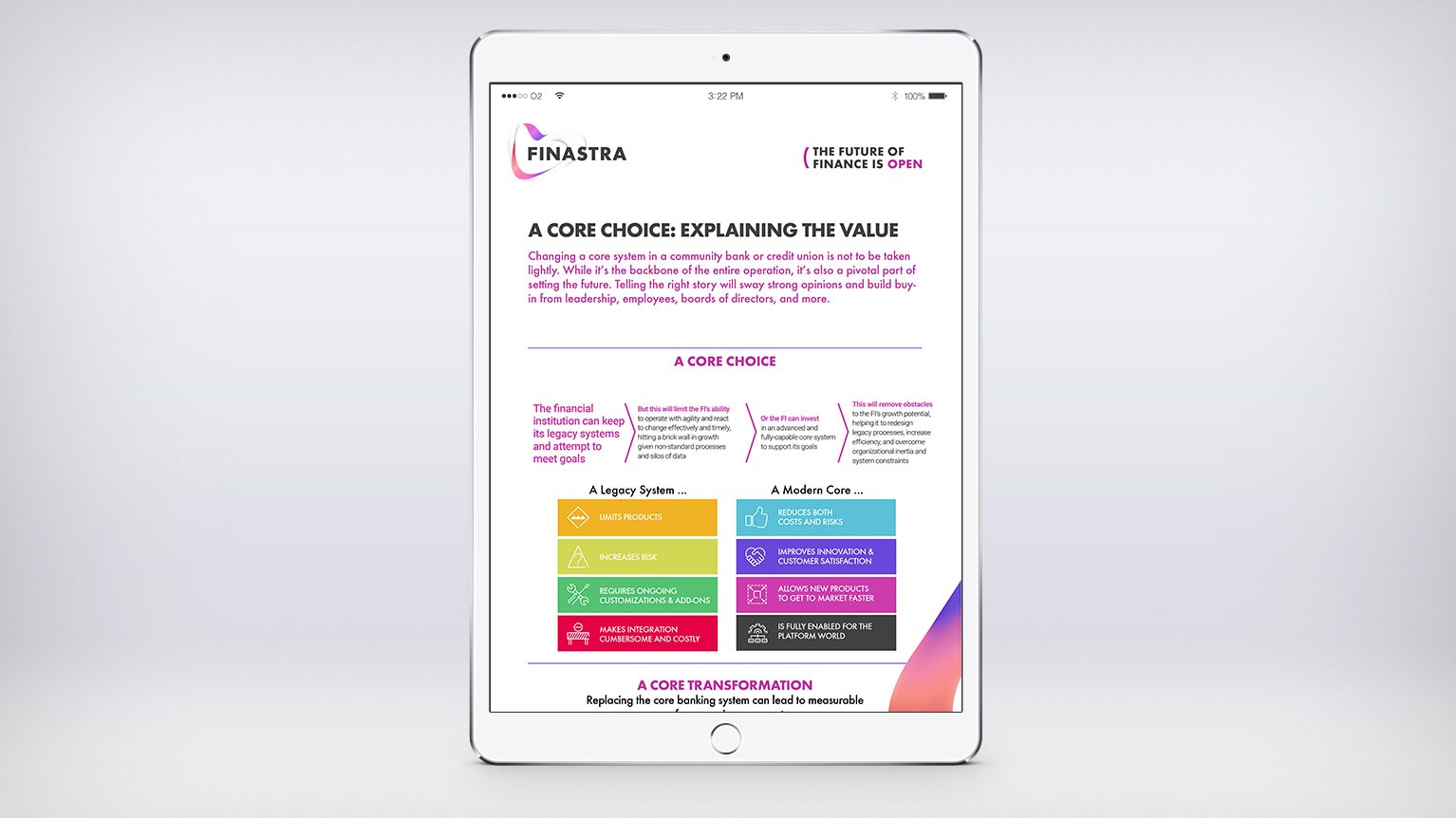 A Core Choice: Explaining the Value
---
Elevate Your Core: 8 Proven Reasons to Move to Fusion Phoenix
---
Do you want to know more about our solutions?