Pre-First Day
Virtually greeted by manager to build relationship.
Virtual paperwork, enrolment, hardware selection.
Review Pre-hire Onboarding Portal to learn about Finastra, programs & policies.
Review New Joiners Induction Package – click here to access this.
Create and edit the Introduction Slide Template and send to manager before joining – click here to access slide.
Review Pre-Onboarding Checklist – click here to access this.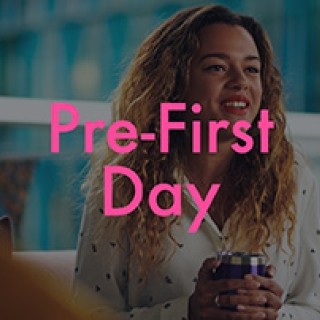 First Day
Greeted in person or virtually by manager, buddy & colleagues.
Receive welcome kit and have appropriate access to different tools & systems.
Induction workshop, learning about Finastra wide norms & local practices.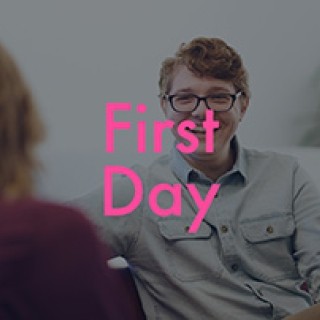 First Week
Understand your role as part of the team, function & Finastra.
Begin onboarding learning journey and role & function specific learning.
Learn the tools we use. Our company intranet is a great starting point – say hi to Fini!
Start meeting with stakeholders virtually and otherwise.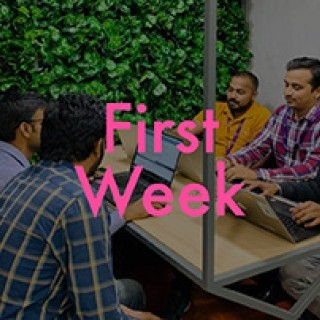 First 30 Days
Begin manager conversations about goals, performance & development.
Shadow your buddy and/or colleagues to understand existing processes.
Complete FinLearn learning journey and role & function specific learning.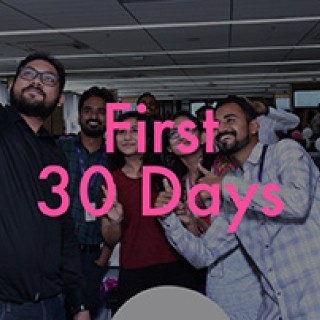 First 60 Days
You've learned all you need, now it's time to own your processes & tasks.
It's not all about work, take time to participate in local events & celebrations!
You love CSR and so do we! Take advantage of Heart Plus Smart!
First 90 Days
Review your goals, performance and development against plan. How did you do?
The Onboarding Journey ends here but your Finastra Journey is just getting started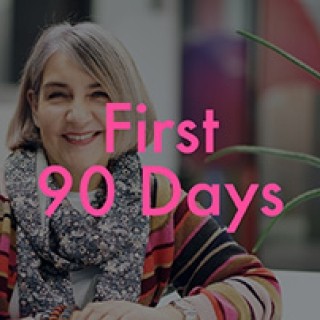 Our Purpose Is to Unlock the Power of Finance for Everyone, and We're Thrilled to Have You Join the Movement.
We're creating a pioneering open platform that's disrupting the financial industry, changing how financial software is developed and used. We believe in collaboration for innovation, to unlock the potential of people, businesses and communities. We have an unmatched portfolio of financial software and deliver mission critical solutions for financial institutions of all sizes, on premises or in the cloud.
Watch this interview with Simon Paris, our Chief Executive Officer, to hear some of his thoughts on the FinTech world. Once you start your first day, you will have the opportunity to hear from each member of our Executive Leadership Team.
Leadership
Executive Leadership Team
Hackathons
Finastra Hackathons are hosted at sites around the world. Our employees come together to design and build their innovative ideas during these events. We've seen some great ideas come from these! Many Hackathon winners decide to continue their innovation journey through participation in FusionFabric.cloud.
FusionReactor
FusionReactor is an online innovation collaboration platform, featuring a three phase-gate approach to turning ideas into reality. To support you as a FusionReactor program participant, you'll be teamed up with senior members of our product management team to work on the business case and proof of concept.
Corporate Social Responsibility
Finastra places social responsibility at the heart of its culture, bringing people and technology together through financial inclusion, investment in youth and open innovation. Our dedicated CSR team, which includes many members of our executive leadership team, recognize the role all of our stakeholders play in the pursuit of our objectives to improve the wellbeing of our employees, customers, partners, society and the environment in which we operate.
Finastra Celebrates
Our global recognition program, providing us the opportunity to be OPEN, to say thanks, celebrate key contributions and honor career milestones... and everything in between. Built on the Finastra Behaviors that we look for our employees to demonstrate, we want you to recognize and be recognized when you or a colleague step up and act as role models.
#Open4inclusion
Our goal is to be recognized as the most loved, inclusive, and diverse employer in Fintech by creating an inclusive environment where everyone can bring their whole selves to work. Diversity at Finastra goes beyond demographics. We focus on a variety of unique attributes, acquired via our environment, experiences and perspectives.
A Very Warm Welcome to Finastra
With you onboard, we have taken the next step towards becoming the #1 open platform provider in financial services. We look forward to a successful journey with you.