Modern consumer experiences run on cloud
Cloud technology is on the rise in the world of banking and finance.
Employ scalable cloud technology and premier tailoring tools to help you achieve an empowering CX. Meet the expectations of your account holders and lead the way to financial freedom.
---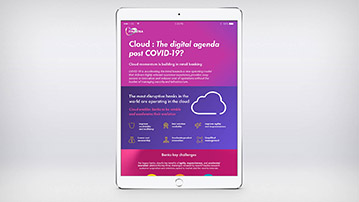 Cloud enables banks to be nimble and accelerates their evolution.
---
Consumer Banking
Lead the way to financial freedom
Get in touch
We are here to help your business reach its goals
Contact us