Digitizing global economic growth (Infographic)
Design a path to growth in treasury and capital markets.
Enable your bank treasury to drive stability and acceleration both inside and outside your organization. Start your journey to modernization today.
---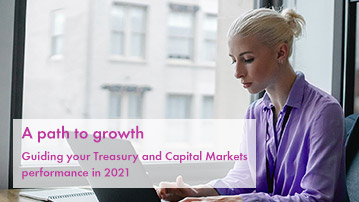 Banking-as-a-service has the potential to revolutionize the bank treasury. Click the button below to gain access to the full market commentary.
---
Treasury and Capital Markets
Instill innovation at the heart of your financial organization
Get in touch
We are here to help your business reach its goals
Contact us