Cloud: The digital agenda post COVID-19? (Infographic)
Cloud enables banks to be nimble and accelerates their evolution.
COVID-19 is accelerating the trend towards a new operating model that delivers highly relevant customer experience, provides easy access to innovation and reduces cost of operations without the burden of managing security and infrastructure.
---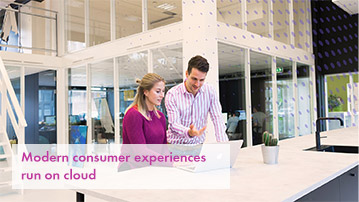 Cloud technology is on the rise in the world of banking and finance. Click the button below to gain access to the full market commentary.
---
Consumer Banking
Lead the way to financial freedom
Get in touch
We are here to help your business reach its goals
Contact us