AI fraud detection for SWIFT messages without rule configuration
Fraud prevention for SWIFT transaction messages
Traditional anti-fraud practices find it impossible to prevent payment fraud in real-time, and efficient manner. But that is what they must do to beat the fraudsters.
The impact of payment fraud continues to be an issue for many banks. Among the biggest and most sophisticated was the successful $81m heist at the Central Bank of Bangladesh in 2016 using the SWIFT network and local infrastructure. Since then there have been plenty more hacks over the banking networks, helping lift the expected cost of cybercrime globally to $6tn by 2021*.
In response SWIFT has drawn up the SWIFT Customer Security Program (CSP), a mandatory set of security controls that must be implemented by all SWIFT members. In order to be compliant, financial institutions must prevent and detect fraud in commercial relationships and continuously share information and collaborate to better prepare for future cyber-attacks.
The SWIFT CSP mandatory controls related to the first line of defense cannot cope with the high-profile and high-cost cyber heists. Advanced transaction monitoring related to SWIFT messages is needed to effectively meet SWIFT CSP requirements while reducing operational costs.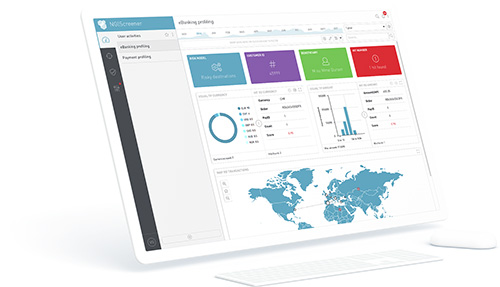 Behavioral monitoring of SWIFT messages without time-consuming rule configuration
NetGuardians' Fraud Detection solution for SWIFT messages, tailored for Finastra's SWIFT Service Bureau, enables financial institutions to identify and stop fraudulent SWIFT messages in real-time before being released to the SWIFT network. Powered by NetGuardians' machine learning and augmented intelligence technology, the solution automatically learns from each customers' SWIFT messages (MT101, 103, 202COV) and holds suspicious messages for further investigation.
Behavioral risk models detect anomalous activity resulting from a combination of attributes:
New beneficiary (for the customer and/or the bank)
Unusual amount (e.g. out of the norm for the client account)
Unusual destination (for the customer and/or the bank)
Unusual timeframes (e.g. days, times, frequency)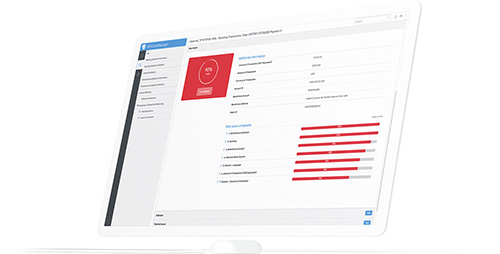 A holistic approach to fraud prevention
Real-time fraud prevention with flexible transaction workflows
Abnormal or suspicious SWIFT messages are detected in real-time; flexible transaction workflows allow blocking, alerting, releasing and reporting.
SWIFT CSP Compliance
Pre-configured AI risk models are continuously monitoring MT101, MT103 and MT202COV for suspicious financial activities (anomaly detection from a financial perspective).
Detection of new fraud types
By their very nature, fraudulent messages are always anomalies for the instructing party. NetGuardians solution continuously learns about the payment behavior of the instructing party and the Bank as a whole. It uses Machine Learning to detect the anomalies so that new fraud scenarios are detected without needing to pre-configure targeted rules in the system.
Low false positives
The analytic approach used in the system is much more accu- rate than relying on rules. A recent case study high- lighted that a Bank switching to NetGuardians reduced their false positives by 83% while at the same time, increasing their fraud detection rate. This results in lower operational costs and an improved customer experience.
Rapid implementation
Part of Finastra's existing financial messaging system, the solution is already integrated with Fusion Total Messaging enabling you to quickly activate the solution.
Augmented intelligence
Human intelligence is complemented by machine learning technology to effectively flag anomalous SWIFT messages. An informative and integrated Case Manager provides contextual information about each alert, enabling users to instantly understand why the transaction is suspicious. Configurable workflows support the users to efficiently handle cases and document any information needed. The forensic tools and dashboards are intuitive and easy-to-use enabling rapid investigation of suspect transactions.
Community
Financial institutions opting to use NetGuardians' Fraud Prevention Solution for SWIFT become part of a growing community of fraud prevention experts.
 
* Cyber Security Ventures, Cyber Crime Report 2016
Do you want to know more about our solutions?