Transform your core
Fusion Essence, Finastra core banking solutions create the foundation for your bank's digital future.
Designed and built with an open, componentized structure, our core banking platform covers 90% of a bank's needs out-of-the-box:
Payments
End-to-end lending
Sophisticated fee and pricing capabilities
Current savings and deposits support
Flexible, multi-currency general ledger platform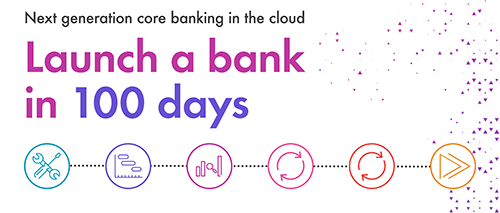 Be agile
You'll be able to build your own products and processes independently, so your core banking systems become agile and can evolve over time. And you can design new products and services in minutes with the powerful product composer. The solution can also be integrated with our Fusion Islamic banking solution and Islamic profit distribution supplementary products.
Fusion Essence delivers the highest level of automation and straight-through processing, providing the operational capabilities to drive growth.
Smarter digital banking
Pre-integrated with Finastra digital platform and Finastra Digital channels, it uses in-built analytics to help you understand your customers better, be predictive and meet their demands for a personalized, relevant, engaging experience by quickly offering compelling products and services through their preferred channels.
Class-leading UX
Fusion Essence's new UX offers a class-leading user experience so banks and their customers have a smooth and successful journey across physical and digital touchpoints.
Full compliance
Combined with Fusion Risk, it helps you achieve full regulatory compliance through accurate and timely reporting and agile risk assessments. It is also ready for the Payment Services Directive (PSD2) ecosystem.
Future proof
The result is greater sales conversion, lower operating costs, higher margins and better overall profitability. Our proprietary MAPS implementation approach ensures consistency and future-proofs your investment.
Deployment and innovation
Finastra FinCloud, FusionFabric.Cloud and the Finastra Platform as a Service (PaaS) add flexible deployment options and innovative technology capabilities to champion collaboration.
Do you want to know more about our solutions?