Leveraging the power of payment data to improve operational performance and build personalized experiences for customers
The financial sector has undergone a significant transformation leading to financial institutions having access to more payment data, faster than ever before. Often, companies do not have the ability or bandwidth to turn this information into actionable insights.
Fusion Payment Insights empowers stakeholders across the business with insights to enable them to optimize operational costs and improve customer service.
Why Fusion Payment Insights?
Fusion Payment Insights unlocks valuable payment information to allow financial institutions to proactively drive operational excellence and create value for customers. The solution extracts relevant data from the financial institution's payment hubs, then structures and cleanses the data so it is ready to be shared and analyzed across the business.
In addition to preparing a robust data foundation, Fusion Payment Insights provides a range of tools to help users identify trends, predict future behaviors and personalize services to individual customers. Powerful machine learning capabilities provide valuable predictive insights to enable financial institutions to improve the accuracy and speed of decision-making and drive business results.
The Payment 360 data hub stores all payment transactions and customer information in one place. Built on the Microsoft Azure cloud data platform, it can handle flexible and scalable volumes of payment transactions to accommodate financial institutions of all shapes and sizes.
Users can navigate and analyze meaningful trends over time, across geographies and business lines. They can look at the operational efficiency of their own processes and compare results across branches. By applying technologies such as machine learning and artificial intelligence they will have the ability to automate manual processes, avoid errors and reduce cost/maintenance to achieve full straight-through processing and increase customer satisfaction.

One of the problems for banks is that data is locked away and can't be analyzed by those in the business who are closest to customers. With Fusion Payment Insights, users have access to dashboards and dynamic drill down and drill through capabilities that do all the hard work for them. Some examples of users who will have access to relevant data via Fusion Payment Insights include: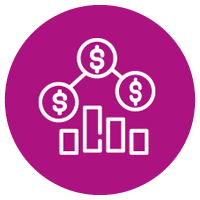 Heads of Payments can use the solution to understand payment performance over time and build insights that create payment growth and reduce costs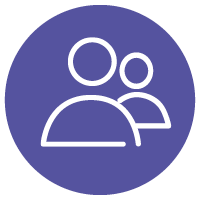 Marketing Directors can use the solution to understand customer behavior in more detail and build more relevant campaigns that deliver higher revenue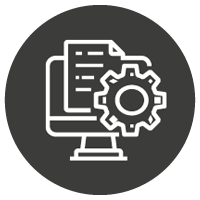 Heads of Treasury or Business Development can use the solution to analyze payment and customer data to build new business models and drive new revenue streams 
Fusion Payment Insights (Overview)
Watch how Fusion Payment Insights can help unlock the power of your data.
Fusion Payment Insights (Factsheet)
Fusion Payment Insights extracts valuable Payment information to enable actionable insights to optimize operations and improve customer experience
---
Do you want to know more about our solutions?