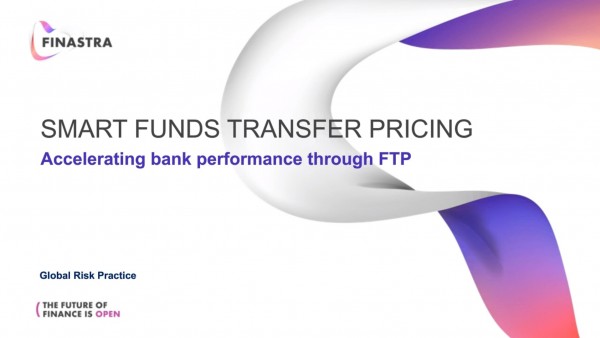 Bank margins are diminishing and loan origination competition is increasing. Banks must now competitively price loans close to real-time, while also ensuring margins accurately cover true liquidity, credit and market risk costs.
The best way to address these challenges is through a thorough Funds Transfer Pricing (FTP) process - critical P&L performance management analysis tools that effectively allocate risk costings, improve pre-deal product pricing, and optimize your balance sheet.
Join Finastra as our panel of experts lead an engaging discussion and Q&A on how to accelerate bank performance leveraging Funds Transfer Pricing.
Speakers:
Yujush Saksena, Managing Director and Head of Market Risk, GE Capital
Sandeep Jain, CFO, revverbank
Sanjay K. Thakur, Head of Controlling, SAIB
Arnaud Picut, Global Head of Risk Practice, Finastra
Jay Wolstenholme, Senior Principal Treasury & Capital Markets, (Moderator), Finastra
Topics:
Current and future market drivers that are making accurate basis point loan pricing critical
Why bank performance management has become a top priority
How modern technology can improve and transform the FTP approach
How the bank and non-bank loan providers are using technology to take market share
How on-demand loan pricing can benefit your clients
---
You might also be interested in