Bitcoin for Digital Banking: Turnkey, modern, secure and compliant
Meet the Allied Bitcoin Platform. The first-to-market app that allows consumers to buy, sell and hold Bitcoin with you, their trusted financial institution instead of less-regulated alternatives.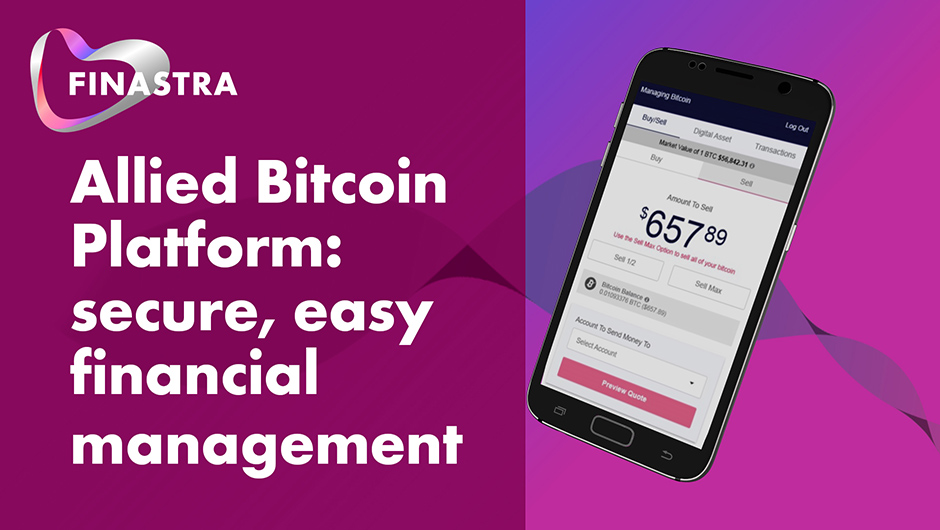 Secondary Default Finastra Form
While you meet demand for Bitcoin acquisition your financial institution attracts new tech savvy customers, improves engagement with current customers and members, and adds a potential new source of income.   
Get in touch
We are here to help your business reach its goals
Contact us