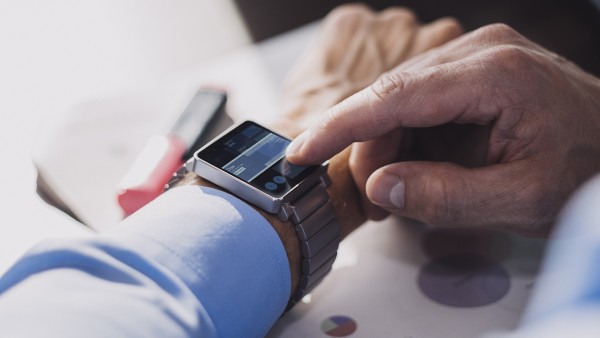 Across the world, payments are going instant: these days, nobody—corporate, SME or individual—wants to wait two days to complete a transaction. Instead, they want value to be transferred immediately, securely and with as little friction as possible. And this fundamental shift in society's expectations is driving radical renewal of the infrastructure that enables and underpins payments in countries worldwide.
Between us, we're leading two current developments that are riding this wave of change. First, the delivery of the New Payments Architecture in the UK, which will utilize the ISO 20022 standard. And second, the P27 initiative in the Nordics, established eighteen months ago to develop a central, real-time, multi-currency clearing and settlement system for the Nordic region's corporates and citizens.
As well as riding the same wave of change, these two developments are also supporting the journey towards the same ultimate future. It's a world where customers access and pay for services with virtually no friction whatsoever, as automated machine-to-machine (M2M) exchanges of value become the norm in many areas of life.
We can see the beginnings of this world already through providers like Uber. At root, people don't want to make payments: they just want to receive the goods and experiences they're looking for in the most seamless way possible. Within a few years, our fridges will be restocked with groceries without us ever queuing at a checkout in a supermarket. Rather that payments just being mobile, contactless and instant, they'll also be invisible.
A number of elements need to evolve before we can get to that future—and arguably the most mission-critical of these is the payments infrastructure. Unless that's changed now, payments innovation and progress will be hampered for years to come by underlying payments platforms that are ageing, high-cost and complex.
Both the UK with its retail payment systems Bacs, the Faster Payments Service (FPS) and cheques, and the Nordics with P27, are taking steps to make their payments platforms future-ready. But we're coming from different starting-points and facing different challenges, resulting in us adopting slightly differing strategies and approaches.
New Payments Architecture: building on established foundations
Turning first to the UK, the focus here is on delivering the New Payments Architecture (NPA). This will include real-time clearing (FPS), bulk clearing (Bacs) and possibly cheques, and will use the globally-accepted ISO 20022 standard.
The delivery of the NPA is being led by Pay.UK, the leading UK's leading retail payments authority. Pay.UK's aim is to enable a vibrant economy, by delivering best-in-class payment infrastructure and standards for the benefit of consumers and businesses everywhere. The NPA is a new conceptual model for the future development of the UK's shared retail payment infrastructure.
Pay.UK's objectives for the NPA are driven by market need and underpinned by two regulators. The Bank of England's Financial Markets Infrastructure Directorate requires any system that's created to be robust and resilient, mitigate risk, and build confidence among all users: that's the baseline requirement. The Payment Systems Regulator (PSR) wants an open, innovative and competitive environment for payments services that maximizes access and choice for consumers.
Some people have said these two goals are conflicting. But in reality, they're mutually supporting: the more players and aggregation opportunities there are in the market, the more the risks disperse and become syndicated—and the greater the overall market resilience, in turn attracting more consumers and players. So, resilience and competition are excellent bedfellows, and both encourage take-up.
With these twin objectives in mind, Pay.UK's role is not to provide products, but to create the rules and standards and procure the infrastructure to enable them to flourish. To do this, we're looking to create a solid foundation, while encouraging openness, competition and innovation without being prescriptive. This includes writing new infrastructure rules, enabling overlay services, connectivity and the delivery mechanisms to be procured far more competitively.
Pay.UK is delivering these elements in the context of the five-layer ecosystem, a concept that it took from the Payment Strategy Forum blueprint. Rather than slavishly creating the five layers, Pay.UK's goal is to procure layer 1 with parts of 2 and 3, and ensure all the layers are closely integrated to maximize choice. There will be competition in layer 2 and—more particularly—layer 3, with Third Party Payments Providers (TPPs) and Payments Initiation Services Providers (PISPs) delivering innovative solutions for customers.
Against this background, Pay.UK is aiming to develop clearing and settlement capabilities that provide opportunity, create rules and standards that are marketed as a product, and stimulate competition and new products into the market to foster growth and development. A good example of this is Confirmation of Payee ; no special infrastructure is being developed for this functionality—only standards that use the Open Banking infrastructure in the framework of the third-party supplier. Another good example is Request to Pay, where Pay.UK has been working with the market on developing its approach.
This means third-parties can develop capabilities that participants can use based on standards and rules that Pay.UK will bring to market. Following the PSR's recent consultation on Confirmation of Payee, we would expect that most banks in the UK are ready to deliver the capability via mobile banking services, although there will be pressure around release slots.
P27: overcoming regional fragmentation through cross-border collaboration
As the UK's progress with the NPA and ISO 20022 continues at full throttle, the Nordics are embarking on a similar journey—albeit from a somewhat different position—with the P27 initiative. The project aims to develop a central, multi-currency clearing and settlement system for the 27 million citizens across the Nordic region's four countries—Sweden, Finland, Denmark and maybe also Norway.
It will be the world's first real-time cross-currency infrastructure, with payments transformed instantly into the receiving currency. The main purpose is to deliver frictionless instant payments on a Nordic scale at a cost efficient price with the highest possible focus on security. The initiative also opens up the way for increased competition within the Nordic payments market, because it's based on a standardized system that many vendors easily can adopt to.
By way of background, in recent years the rapid take-up and adoption of digital and mobile payments by consumers and businesses in the Nordic countries has put the region in the vanguard of the global move towards the cashless society. But the fact that each country has its own separate infrastructure, rulebook and currency (except Finland with the euro) creates a degree of fragmentation that means the Nordics' P27 faces somewhat different challenges from the UK's FPS 2.0.
This fragmentation is partly offset by the Nordic countries' close cultural ties and high degree of economic cooperation and interdependence. Around 50% of each country's GDP is related to international trade—and about 50% of that is internal trade within the region. Also, while they're all relatively small nations ranking in the 20s globally in terms of size of GDP, added together they rise to about 12th, roughly on a par with Canada.
While the Nordics is a distinct economic entity ripe for a single unified payments system, it currently has fragmented infrastructure, with eight or nine different clearing systems at different stages of ageing, and many of them in need of upgrade. As the region advances towards being ever more cashless and real-time—instant payments are up 30% this year—there will be an expectation that the infrastructure can support the continued progress. Currently, it isn't fit for purpose to do this.
The result is a unique combination of opportunity and pressure that has made P27 the right project at the right time. With upgrades needed to the payments infrastructures in Sweden and Denmark, and Finland looking for a new alternative, there was a golden one-off opportunity to tackle all the countries' needs at once through collaboration rather than duplicating cost and effort across the region.
A further driver was that if the region's established payments players didn't collaborate to create a cross-border, multi-currency real-time clearing and settlement platform for the Nordics, someone else from outside the region probably would. So the region's largest banks got together to fill the gap. After years of putting lipstick on existing systems, they committed to grasp the difficult infrastructure part together.
Eighteen months on, much progress has been made. While the UK has a five-layer model, P27 uses a three-layer model, and focuses on layers 1 and 2—but the direction of travel is very similar, with the aim being to create an environment that encourages payments product innovation and competition, and maximizes choice for users.
The P27 platform will be technically ready by the end of 2020, with a solution ready to be converted into real-time payments if the market so wishes, but also able to operate the current batch payments. And banks are increasingly recognizing the benefits to be gained from collaborating on infrastructure while competing hard with one another in other areas. It's impossible to foresee what new payments models and innovations P27 will unleash in the future—but what's clear is that they'll be underpinned and enabled by an efficient region-wide infrastructure.
Towards a common future
In both the UK and the Nordics, the real-time future of payments is taking shape. But while this is happening from different starting-points, there are far more commonalities than differences in terms of the target end-state. In both territories, the watchwords of those of us developing the new platforms are the same: competition, innovation and choice. Those qualities will define the future of payments.
This is the fourth article in our payment series. Other articles include:
Author(s)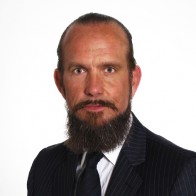 Anders Olofsson
Head of Payments, Finastra
Anders is Payments Leader at Finastra. His professional career includes similar leadership roles at D+H and Fundtech as well as sales and solution roles with IBM and LogicaCMG. He has over 20 years' international business experience with deep technology, transformation and outsourcing experience, delivering successes for customers across their retail, wholesale, cash management and payments businesses. With meeting customers and speaking engagements across EMEA – European Central Bank 2019, Seamless Payments 2019 and Efma 2018 – he is always on the move. He is a passionate people leader who encourages his team to think differently. He holds a masters degree of Economics from Lund University as well as a master degree in business administration from Umea University. Follow Anders on Twitter.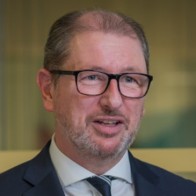 On 16 October 2017 Paul officially became the Chief Executive Officer of the New Payments System Operator (NPSO), now Pay.UK. Pay.UK consolidates the three payment systems operators: Bacs, Faster Payments and Cheque and Credit Clearing Company (encompassing the new Cheque Imaging Services) and will establish the strategy for retail payments in the UK including the work to deliver a New Payments Architecture. Prior to his appointment, Paul was Nationwide's Director of Payments with accountability all payments services provided to the Society's 15 million members, where he drove changes such as Contactless cards, Paym, Apple Pay, Android Pay and Samsung Pay. Paul also led the set-up of the Open Banking Implementation Entity and chaired the 'Design Hub' at the Payments Strategy Forum. Previously, Paul spent 8 years with Barclays as Head of Global Payments Processing.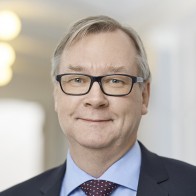 Lars Sjögren is the founding Chief Executive Officer of P27. Lars has worked in the financial services industry for over twenty-five years and has developed a solid understanding of the challenges that financial institutions face today. He has extensive experience working on strategy, business development, innovation and marketing topics. Prior to joining P27, Lars was COO Banking Nordic at Danske Bank. Other former positions include Global Head of Transaction Banking, Head of Global Business Development, Business Banking and Deputy CEO Danske Bank Sweden. He also served as Board member of Bankgirot (Swedish clearing house for payments) in 2017-2018.
---
You might also be interested in