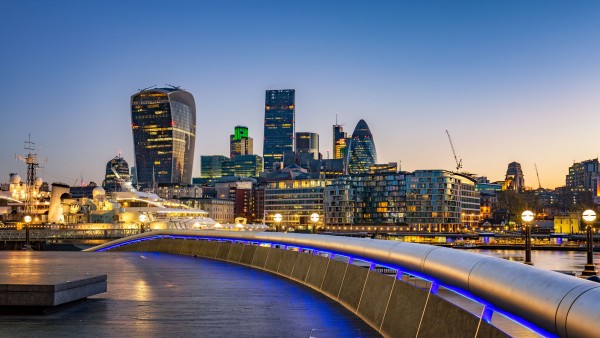 Europe has now decisively entered the era of Open Banking and Instant Payments, with the EU's second Payments Service Directed (PSD2) about to come fully into force, and the European Payments Council's (EPC's) SEPA Instant Payments scheme generating rising take-up and usage.
In the UK, Open Banking and real-time payments have proved to be a powerful combination, triggering a wave of payments innovation and contributing to widespread disruption of the banking and payments marketplace. In my view, the same is set to happen in Europe, as PSD2 combines with the SEPA Instant Payments standard to become a match made in heaven for consumers and innovative market players.
A distinctive feature of the UK's approach to Open Banking and real-time payments was that both were driven by regulatory mandates. In Europe the current position is different, in that Open Banking is already regulated under PSD2, but banks' participation in Instant Payments (IP) remains voluntary. However, recent comments from the European Central bank (ECB) suggest that Instant Payments in Europe is likely to follow Open Banking in becoming regulated—a step that will reflect the importance of having a unifying IP standard at the heart of the Single Market.
This move to regulated status for IP will bring significant implications for competition and innovation in European payments. At a time when banks' resources and budgets will be impacted simultaneously by other mandatory projects such as migrating high-value payment systems to ISO 20022, the emergence of a single regulated IP standard for Europe will open up a host of new opportunities for competing players ranging from the global tech giants to FinTech start-ups.
These players are eager to enter Europe's payment services market. And as they do so—aiming to combine Open Banking and IP in innovative ways—their growing competitive challenge will put banks' payments revenues under even greater pressure. To counter this threat and maintain their revenues and market share, banks will have to respond in several ways, including creating new customer-centered propositions and experiences, adopting an innovation mindset, and investing in resources to accelerate transformation and boost agility.
Customers will be the biggest winners from all this disruption. And the pace of progress won't slacken off, partly because European regulators are likely to keep intervening to drive market adoption of Open Banking and IP, with a view to fostering stronger market competition. One aspect of this push is that European regulators would like to see the emergence of a strong European-based competitor to the duopoly of the non-European card schemes—which together account for over 80% of card transactions in the EU—and the emerging competition of the wallet schemes from Asia. Full adoption of IP across Europe could support the emergence of a new Europe-wide card scheme based on collaboration between domestic card services.
However, for all of this to happen, more is needed than the regulatory will to drive adoption of IP. It will also require new enabling infrastructure and a higher degree of interoperability in areas like Open APIs and IP interfaces to overcome the current fragmentation across Europe. True, there are a number of infrastructure components on the market that can act as levers to address this issue, such as the SEPA Proxy Lookup Service, EBA Clearing's RT1 and ECB's TIPS, emerging API standards and aggregation services. But there is still a lack of interoperability to address in areas like TPP directory services, identity authentication and API performance standards.
For Europe's banks and their customers, this is where Open Banking and IP can become a match made in heaven. We're already seeing developments in the European market where different players are testing out proofs of concept (PoCs) that bring Open Banking and IP together. But to unleash the full power of this combination—and support the creation of a fully-functioning European payments scheme across the Single Market—what's needed is less fragmentation and more standardization of payments processes and infrastructure throughout Europe.
This is the call to action for Europe's banks. By working together to close gaps, promote
standardization and resist fragmentation, they can play a powerful and relevant role in helping to build the new payments architecture for Europe. In doing this, they'll create a robust platform on which they can innovate with new customer-centric services that blend Open Banking and IP—while simultaneously equipping themselves to respond to the growing competitive challenge from the tech giants and FinTech community.
The fact is, while regulation can be useful in driving the development take-up of new schemes and infrastructure, it can only take you so far. If Europe's banks don't step up now and seize the opportunity to help build the future of European payments, then the regulators will step in to fill the gap—and the outcome may not be positive for the banks. It's time for Europe's banks to seize the initiative, and help to develop a future-focused payments environment that will benefit Europe, its citizens and the banks themselves. If they pass up this opportunity, they'll only have themselves to blame.
This is the seventh article in our payment series. Other articles include:
Author(s)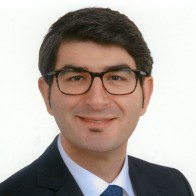 Hakan Eroglu
Global Open Banking Expert Lead, Accenture
Hakan Eroglu is an Executive at Accenture and the Global Open Banking Expert Lead. He is an expert for API Standards, Global Open Banking Regulation, Digital Ecosystems and Payments. He brings more than 10 years of project experience in Open Banking & API strategies, building API-based business models and mobile and online payment schemes for financial institutions in Europe, Latin America and Asia. Hakan is a member of the Berlin Group NextGenPSD2 Advisory Board, the Open Banking Working Group of the Euro Banking Association (EBA), Swiss Commission for Financial Standardization (SKSF), Swiss Commission for Financial Standardization (SKSF), and author of position papers, articles and consultations on PSD2, Open Banking and FinTechs.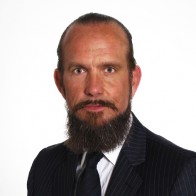 Anders Olofsson
Head of Payments and Open Banking
Anders is the Payments and Open banking Leader at Finastra. His professional career includes similar leadership roles at Visa, IBM and CGI. He has over 20 years' international business experience with deep payment technology transformation and outsourcing experience and a frequent speaker at international events e.g. EBA day, EFMA, Middle East Payment forum, Money 20/20 and more. Connect on LinkedIn.
---
You might also be interested in