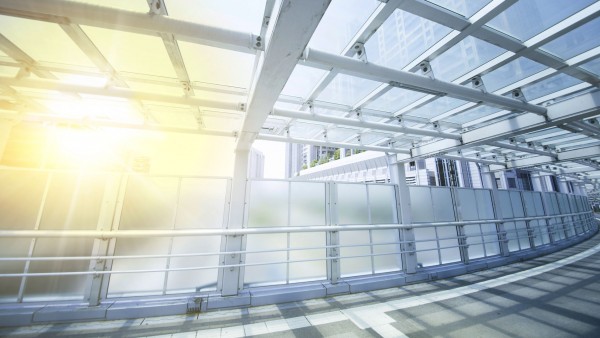 In many areas of business, it's often said that "data is the new oil". It's a mantra that's as true in payments as anywhere else. And this is underlined by the transformative potential of the migration that's now underway to a new and more data-rich payments messaging standard.
In simple terms, what's happening is that payment systems handling high-value transactions—or large-value payment systems (LVPS), as they're called in Europe—are moving from the legacy FIN standard to newer-style ISO 20022 messaging. This change is taking place at global level, affecting payment infrastructures all around the world. Of course, Europe is no exception.
For Europe's euro LVPS, the migration from legacy FIN "MT" messaging to ISO 20022's data-rich "MX" standard is scheduled to be completed in November 2021, with a big-bang changeover of both TARGET2 and EURO1. At the same time, there's a general (SWIFT-led) movement away from FIN to ISO 20022 in the processing environment for many-to-many payments, again driven by the migration of market infrastructures to the new standard.
While the changeover from MT to MX is a positive step forward for all participants in the payments value chain, it does bring its own complications. In particular, the significant differences between ISO and FIN messaging mean the switch requires banks to undertake a substantial amount of alignment work, and potentially implement some temporary workarounds until their own migration is completed.
The key distinction between ISO and FIN is that ISO messages include far more information and are much more flexible. This means different guidelines or restrictions need to be introduced depending on the payment type or system used, in order to ensure that the content of a message is correctly processed and understood by the receiver. Alignment work to achieve this is ongoing in various international working groups.
 
So, as TARGET2 and EURO1 gear up for the switchover, what does all this mean for banks in Europe? Moving to the MX standard allows payments to carry significantly more structured data, and introduces standardization across previously different types of payment. Banks in Europe are already accustomed to using ISO messaging for local and lower-value, highly automated SEPA payments, while handling higher-value and cross-border payments through less automated processing. Now Europe's LVPS are moving to join SEPA in terms of using a ISO 20022 messaging standards.
This change will deliver major benefits for banks in terms of efficiency, cost and straight-through processing (STP) rates. The extra information that's provided for in ISO 20022 messaging can be used to enable easier real-time tracking of a payment message across multiple banks and payment systems. Another advantage is the ability to include additional payment details and references, which further reduces the risk of errors.  
At the same time, the convergence of the messaging standards between euro retail and LVPS will foster the alignment of payment services at different levels. At EBA CLEARING, we have a liquidity dashboard for all our services in the pipeline for launch in November 2019, which will progressively incorporate cross-service views for EURO1, RT1 (real-time payments) and STEP2 (bulk retail payments) in 2019-2020. This type of consolidated, cross-service view is something that banks are very keen to have, to help support—among other things—optimized management of intra-day liquidity.
What's more, by taking advantage of the additional data in MX messaging, banks will be able to feed through the benefits of higher speed, visibility and STP to their end-customers by developing better, richer services. With ISO 20022 in place as the universal standard, it will be easier to develop services involving switching between different payment channels. Services to corporates—across the B2C, B2B and C2B segments—will benefit from better reconciliation, greater transparency and more payer-to-payee information. And both banks and corporates will have opportunities to benefit from smoother, more unified KYC processes that cover more regulations and regions.
As all of this confirms, the move to ISO 20022 is much more than just a technical migration. To capitalize fully on ISO 20022, banks could approach the MT-to-MX switchover as catalyst to transform not just their payments processing but also their wider service offerings to customers. To seize this opportunity, banks may want to step back and take a fresh look at their entire payments processing engine, and establish how to create added value for customers by capturing, storing and managing the additional MX information in new ways.
Time to achieve this is short. The EU's migration from FIN to ISO in 2021 is set to be followed by the US in 2023, with the full global switchover scheduled for completion on 2025. So, within six years, not just payments processing but reconciliation too will be fully based on ISO. While it might be possible to handle the overflow ISO data in the short term via workarounds, banks may find their ability to develop competitive and compelling services for customers is constrained if they do not prepare for full alignment with MX by 2025.
The message is clear. With ISO 20022, we're moving into an era when a payment will be a payment—whatever its size and whoever is sending or receiving it. It's time for banks to embrace this new era. And I'm delighted to say that—in my experience—that's precisely what they're doing.
This is the sixth article in our payment series. Other articles include:
Author(s)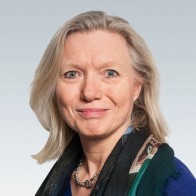 Jette Simson
EBA Clearing
Jette Simson has worked in banking with a focus on payments, liquidity and technology since 1981. She started out at the SEB and was involved in bank-internal and community projects for renewing payment systems and local market infrastructure in Scandinavia. Since 2005, Jette has worked for EBA CLEARING with a focus on the EURO1 system. She was involved in the implementation of the first MI usage of ISO-based reporting in 2006 as well as in the introduction of the interactive workstation (IWS) for the participants' payment and liquidity monitoring. Jette is the project manager for the ISO migration of EURO1.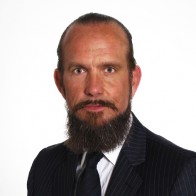 Anders Olofsson
Head of Payments, Finastra
Anders is Payments Leader at Finastra. His professional career includes similar leadership roles at D+H and Fundtech as well as sales and solution roles with IBM and LogicaCMG. He has over 20 years' international business experience with deep technology, transformation and outsourcing experience, delivering successes for customers across their retail, wholesale, cash management and payments businesses. With meeting customers and speaking engagements across EMEA – European Central Bank 2019, Seamless Payments 2019 and Efma 2018 – he is always on the move. He is a passionate people leader who encourages his team to think differently. He holds a masters degree of Economics from Lund University as well as a master degree in business administration from Umea University. Follow Anders on Twitter.