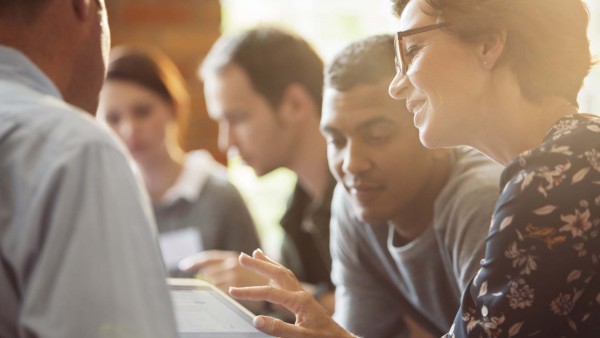 Financial institution leaders are technology champions. They understand the necessity of incorporating innovative products into their tech stacks and see the connection between digital transformation and account holder satisfaction. But the employees in the trenches aren't always as enthusiastic. According to Gallup, only 17 percent of US employees agree that new workplace technologies help them become more productive. Employees may fear that new technologies will eliminate their jobs, or that they'll be unable to learn the new products and their performance will suffer. They aren't aware of today's rapid advancements in the areas of cloud, artificial intelligence, and automation, and they may remember the financial institution's last big technology overhaul as happening just yesterday – even though it was five years ago, before the new innovations had made the leap from the lab to the commercial world. And of course, they're highly sensitive to the fact that they'll have to learn a new system while still performing their regular tasks.
Some financial institutions may shrug and think, "Our people are smart, they'll figure it out." And they will - but perhaps not as quickly or completely as possible.
Digital transformation is cultural transformation
IT professionals like to refer to the "80/20 Rule," which says 80 percent of users only use 20 percent of a software product's functions. Research by The Standish Group is more precise: it shows that 20 percent of software features are used regularly, 30 percent used occasionally, and an astounding 50 percent are never used at all. The result is a lower return on investment for the financial institution, frustration for its employees, and disappointment for its account holders or members.
Financial institutions that are currently or soon to be engaged in digital transformation need to take a more proactive approach to getting their staffs to embrace technological change. Digital transformation is not only about "digital" - the humans behind all that technology have to put it to use, and they have to use it as fully as possible.
How to foster an innovation-friendly workforce
Employees can learn enough to get by, and the result will be business as usual - eroding the gains that a digital transformation was meant to deliver. Leaders need to impress their workforces with the message that everyone is expected to pursue mastery, and that mastery will be rewarded.
This message starts from the top down, but that can't be where it ends. The entire institution has to be involved, giving and receiving ideas and aid up, down, and across the org chart.
Start with clear communication
People accept change better when they understand the reasons behind it. The single most important thing financial institution leaders can do to convince their employees to embrace new technology is to communicate how the new technology supports the financial institution's short- and long-term goals, emphasizing the value of employees' contributions to a successful future for everyone. No one likes change for the sake of change, so share the roadmap, provide a demo, and focus on how the new solution will ease workloads and create opportunities for both the institution and the individual.
 
Plot a few quick wins
Objects are rest stay at rest. Overcome inertia with a few quick wins to build buy-in and enthusiasm. When planning a roll-out, be sure to include some highly visible features that have a big impact on productivity. They don't have to be big stories: even a little tool that makes looking up account holder information easier or a design change that eliminates a tedious step in a common task is enough to drum up excitement about what's coming next. Measure and report on the results of these wins to build employee buy-in for the next stage of development.
Conduct continual training
Many financial institutions conduct training when they roll out a new product and consider their work done. New employees are trained informally by their managers or left to work through a self-learning module on their own. These steps are not enough for a modern technology-driven financial institution.
There should be extra help available through additional learning sessions or a help desk. As the platform evolves, offer refresher training and look within the user base for additional training expertise: for example, notice which employees know the new product best and encourage them to host lunch-and-learn sessions for their colleagues. Some of these employees would also be good candidates to become mentors across departments, helping new and struggling employees become comfortable with the new technology.
Be generous with incentives
People are more engaged when they participate. Some people will be reluctant to adopt the new technology, either because they feel they're too busy to learn a new solution or they're just afraid of technology. If this is a situation you expect, then include use of the technology in performance reviews.
But provide carrots as well as sticks: try gamifying engagement, for instance, by running a scavenger hunt where employees compete for prizes to find a new feature or perform a task fastest. Banking is serious business, but even leaders learn best when learning is fun.
Seek feedback
Provide a means to gather feedback - positive and negative - on the new technology, either through the platform itself, through the internal portal, or during general meetings. There should be a means to reward employees whose suggestions are put to use, and there should also be a vehicle for anonymous feedback.
Measure and act
Use metrics to understand which modules or feature are used most frequently and which are gathering dust. That information can help you shape the next evolution of your training, and it may even guide your buying decision when it's time to review your software contracts.
Metrics will reveal whether under-use of particular modules or features are institution-wide or limited to one or two departments; if the former, perhaps those parts of the software are not a good investment for the financial institution. If the latter, there's an issue in those departments that has to be explored. Is there managerial reluctance to use the product, are the teams too busy to prioritize learning the product, or is the product a poor fit for those departments' purposes? Don't be disappointed by poor metrics - they're a learning opportunity that can lead to a stronger institution.
It's not all about the tech
The benefits of having a workforce that is able to absorb and implement innovative ideas extend beyond technology. As your financial institution invests in more agile solutions like cloud, artificial intelligence, and automation, you will gain the ability to rapidly roll out new products and services -  but only if your workforce is supple enough to handle change gracefully.
Even if you are only in the exploratory stages of considering a tech upgrade, now is the time to begin a program to encourage an adoptive mindset among your employees so you can start to see ROI on your new solutions from the day of launch- and if you're already implementing innovation in your institution, prioritize a program in order to help your staff roll with the changes that coming over the horizon at a faster pace than ever before.
Author(s)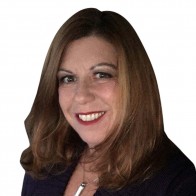 Michele Yurcich
Retail and Digital Solution Marketing Lead