When we say "cloud", what do we really mean?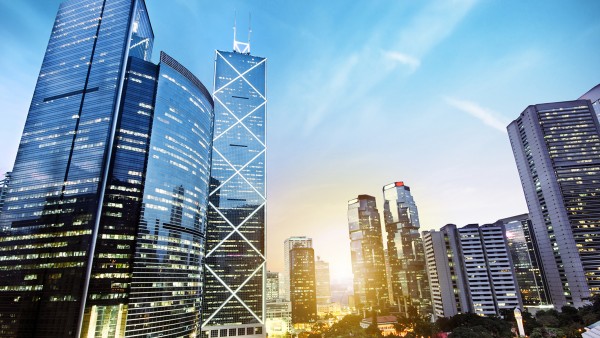 Every day, I work with banks who are on the journey to the cloud. As I help them navigate their route, one thing always strikes me: that cloud means different things to different customers. But while the way they define cloud may vary, the drivers behind their decision to migrate to it are far more consistent, with three goals usually coming to the fore.
Higher speed, including quicker time to market than with on-premise systems, faster and more agile innovation, and the ability to dial resources up and down flexibly with need;
Predictability - capitalizing on standardized, tried-and-tested solutions with proven functionality and certainty of outcomes;
Lower total cost of ownership (TCO), leveraging consumption-based pricing and a shift in expenditure from opex to capex.
An expanding addressable market
Given these compelling benefits, it's little surprise that so many banks are transitioning to cloud architectures, not least in payments. And for Finastra, the accelerating industry migration to cloud has expanded the number of institutions that we can collaborate with.
Why? Because while using our world-class payments solutions was once the preserve of large and long-established banks, the availability of cost-effective and scalable cloud models is now opening their usage up to a much wider range of banks, including smaller and newer ones. And our conversations with these new customers show that they're not just differentiated by size, but also by distinctive needs.
For example, while a global bank's large IT team will develop the expertise to integrate our solutions with its own systems, and with third-parties such as fraud protection and AML providers, newer players want out-of-the-box, ready-integrated solutions. And while a big institution will already have connectivity to clearing systems via its existing gateways, smaller banks are seeking a complete end-to-end solution, including connectivity to clearing provided as-a-service.
The cloud maturity model…
But whatever a bank's specific needs, the fact remains that cloud is often a misused term, one that contains within it several different dimensions. One of the most important of these is the concept of cloud maturity.
What does this mean? Well, the first level of cloud maturity is "lift and shift", taking an existing architecture or solution and migrating it to work in the cloud. However, while this will make the offering "cloud-ready", it won't be fully optimized for cloud operation.
This optimization is achieved at the next level of maturity, where solutions become "cloud-native". This means they're architected specifically for cloud operation, using cloud constructs like multi-tenancy capabilities, containers, and modular, rapidly-upgradable architectures with microservices. All this opens the way to constant updating or "evergreening" of cloud solutions.
…mirrored by multiple cloud options
The move up this maturity curve is a journey that we've been undertaking with our own Fusion Global PAYplus (GPP). And our learnings along the way have helped us develop a vision and strategy that caters for another key dimension of cloud: differing customer requirements around how they access it. To handle this diversity, we've developed four different cloud models, each embodying a different balance between the key factors of cost, standardization and control.   
The customer-managed cloud: Under this arrangement, customers run their own private cloud within their organization and use Finastra payments products within it. Or they can even use public cloud infrastructure, from any vendor, to manage and host Finastra payments products.
The partner-managed cloud: Here a bank customer uses a trusted third-party technology partner to manage its cloud, and we collaborate in turn with that partner to provide GPP in the cloud. This means the customer cedes some control but also gets a lower cost than if managing its own cloud.
The Finastra-managed cloud: Here we run a dedicated cloud for the customer and provide GPP as a managed service, handling aspects like TCO, availability, disaster recovery and health monitoring. This means giving more control to Finastra but enables a lower cost.
Software-as-a-service (SaaS): This involves accessing standardized cloud solutions through a multi-tenanted, shared cloud architecture that's managed by Finastra and optimized for use by institutions of all sizes. This option offers the lowest degree of control and the lowest cost.
Our vision: cloud for all
As banks undertake their journeys to cloud, they need to be aware that cloud isn't just single concept, but a multifaceted spectrum of models, each with its own pros and cons. Drawing on the experience of our own journey to cloud, we've created a vision and product strategy where every bank can select a cloud solution that meets its own unique needs.