Into the unknown - Life after LIBOR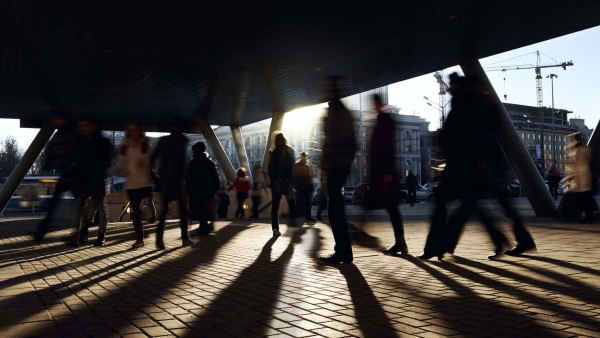 "Putting your head in the sand might make you feel safe but it's not going to protect you from the coming storm" - Barack Obama
After a tumultuous and controversial journey, the LIBOR benchmark will finally meet its end in 2021. But what has triggered this? Although the FCA has made significant movements toward stricter adherence to LIBOR, Andrew Bailey, Chief Executive of the FCA has suggested that the lack of representative market measurement and historical wrongdoings have questioned the long-term sustainability of LIBOR in its current form.i  The fact is that people have lost their confidence in LIBOR. It's time for change. This comes in the form of risk-free rates.  
What is a risk-free rate?
Put simply, a risk-free rate is a rate that has been calculated using representative market data. Now, of course, if we are to use data then it must be historical, meaning that it is essential to look back over time to collate the required data. This is not a new concept; many currencies have a form of risk-free rate in existence today, which are used as the preferred benchmark for other asset classes (such as derivatives) and these generally take the form of a 'daily overnight fixing'. It's only in the world of loans that we are filled with a sense of unease at the 'theory' of how this might work, let alone how it will work in practice.
Don't be fooled – this is not just a rate change
Though some may believe that this is nothing more than a rate change, all indications suggest that it is quite the opposite. You see, this is not strictly a mandated regulatory change. In actual fact, risk-free rates are the new benchmark and the regulators have provided guidelines informing the market of the methodologies that can be used to calculate them. This consists of: forward-looking, average in advance, average in arrears, daily compounded rates, and daily average compounded in arrears. Debates are taking place as to which methodologies work best for our asset class. However, I believe we have reached a place where we can see clear favorites, but still, only time will tell what the new market standard will be. What is certain is that those which best meet the intent set out for this change will present several challenges to the world we know and, as a result, there is a great deal of talk about 'look back' days, rate lags, lock out periods, credit spread adjustments, caps and floors, prepayments and delayed compensation – all of which need to be considered in order to ensure minimal business impact.
How will things change for those in the lending business?
Today we live in a simple world of forward-looking rates. LIBOR rates are published for a given currency and period, meaning the bank (often ahead of time T-2) is able to calculate interest due from the borrower and to the lenders. The certainty of this rate means that daily accruals can easily be calculated and fed to the general ledger; ensuring accuracy of P&L.
When LIBOR is no longer in play, and the industry has moved to the risk-free rate of choice per currency (SONIA, SOFR, SARON, TIBOR ESTER), the operational impacts will be significant:
Daily T+1 means that, in theory, the interest due from the borrower cannot be known until one day after the period has ended. This is a major change for the customer, who often factors the cost of borrowing into the pricing of their own goods and services to the market. Additionally, prepayments and secondary loan trading will be affected.
In the same vein, daily accruals will be incorrect for the period and will require retrospective adjustments. Will finance be on board with this? I very much doubt it.
The concept of rollovers will go away. Today, a user or system driven transaction occurs periodically to re-fix the rate at the end of its period; tomorrow, the interest will be calculated using daily rates and the sheer increase in volume of rates now used to calculate the interest means an automated approach is the only realistic one.
Finastra has you covered!
Our position in the market and our collaboration with industry bodies have enabled us to get a head start, ensuring that we are on target to deliver an 'alternative reference rates' module in the next version of Fusion Loan IQ this November (2019). You might ask if this is even possible given the uncertain nature of the market, and with so many questions yet to be answered, how can we prepare for the unknown? Well, Finastra's position is this – when you look at the deadline for transition, there really is very little time in which to prepare. This becomes particularly evident when you look at the request given by the Bank of England to stop issuing LIBOR loans in Q3 2020, and the fact that some banks are issuing alterative reference rate loans as we speak. We simply cannot afford to wait.  
Our module provides our clients with the optionality set out in the guidelines given, so that our clients have both the flexibility to choose the desired method of calculation on originated business and the ability to participate in syndicated loans originated by other banks. Our philosophy is to take away the burden of addressing LIBOR in systems so that you can focus on other concerns that matter to you.
If you want to hear more about how we can prepare you for LIBOR, join us for a breakfast briefing at our London HQ on November 7, you can sign up here