Transforming Cross-Border Payments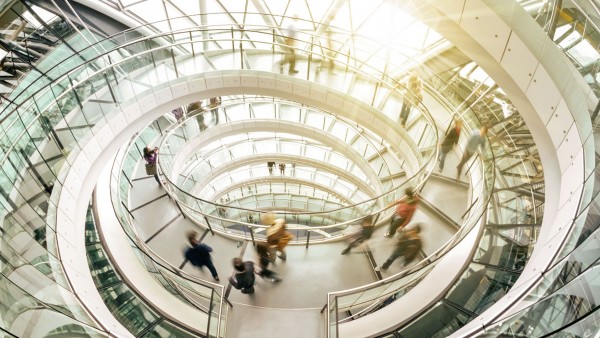 Today, correspondent banking is facing the same challenges from new technologies and players as the rest of the banking market. Despite its inefficiencies and high costs, until recently this market was completely dominated by banks. But with new competitors offering almost immediate settlement of cross-border payments, banks need to worry about customer retention if they want to maintain market dominance.
For corporate customers examining alternative solutions for cross-border payments, this might be the first step towards de-centralizing their banking solutions among different Fintechs. For their part, banks are no longer blindsided by Fintech competition and are looking for ways to meet growing customer demands.
Other market participants are getting involved too. SWIFT is in the middle of transforming cross-border payments with the introduction of SWIFT gpi, a global payment innovation initiative with both technology and business features. On the technology side, SWIFT gpi has introduced the "Tracker", a cloud database developed and securely hosted by SWIFT. The Tracker provides end-to-end visibility on the status of a payment transaction from the moment it is sent to the point at which it is settled and confirmed.
While the gpi Tracker provides a real-time answer to that most urgent question for corporate customers: "Where's my payment?" SWIFT gpi also uses business rules and technical specifications that address the most important pain points of corporate customers in cross-border payments.
One of the major uncertainties has been resolved by the transparency of fees and FX rules, which oblige banks to report on any deduction or rates applied on the transaction at each leg of the payment.
By applying a same-day processing SLA on banks and keeping the bank's score within the gpi Observer, a business intelligence dashboard showing gpi SLA compliance, SWIFT gpi facilitates dramatically faster settlement of cross-border payments. Recent statistics related to the settlement time show impressive numbers: 95% of gpi payments are settled within 24 hours, with 52% of these settled within 30 minutes and 40% within five minutes.
As well as illustrating the benefits to end customers, this also highlights a real value proposition for banks. Another statistic from SWIFT points to a 50% decrease in enquiry-related costs to banks and this number is expected to drop in the near future as SWIFT launches its gpi case management service.  
Finastra is playing an active role in this changing landscape and has identified the SWIFT gpi initiative as one area of investment within transaction banking.
Our journey with SWIFT gpi started in 2016, in the early stages of this initiative, when SWIFT conducted a pilot with 15 global banks, representing over 30% of cross-border payments. Three of Finastra's customers participated in this pilot.
Today SWIFT gpi services are embedded in Finastra's high-value payment product, ensuring a fast and seamless end-to-end experience for cross-border payments.
Our solution today covers all the mandatory and essential services. Looking forward, we're committed to staying aligned with SWIFT gpi features and putting new services at the center of our 2019 product roadmap.
As a market leader for high-value payments and committed to innovation, Finastra will continue to deliver modernized flows, incorporating value-added services. Watch this space!