Shared Platforms can unlock the next wave of growth in Africa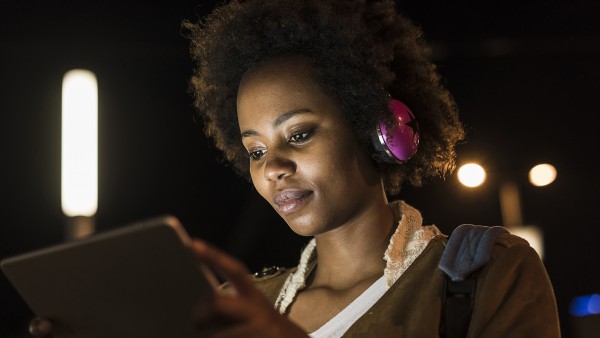 There is no opportunity more exciting than how technology can transform African economies and help to bring millions of people into the financial system. We have moved beyond speculating on the potential, to seeing first-hand how innovation can radically accelerate the adoption of financial tools and products. However, the pace of development varies greatly country to country and it is clear there is still much work to do if we are to unlock the potential of people and businesses across the continent using the latest financial technologies and innovations. We believe that the Age of Platforms will help drive the next era of growth and adoption by tackling the common challenges faced by Fintechs and traditional banking players in the industry.
Cashless Society
Nothing better illustrates the potential of technology than the impact it has had towards achieving financial inclusion in Africa. If we look towards the current state of banking the unbanked we are encouraged by a story of great progress. According to the Global Findex Database , between 2014 and 2017 the number of adults with mobile money accounts nearly doubled to over 21%. The epicentre of this adoption has traditionally been focused in East Africa and the M-Pesa story. However, this has now spread and is driving account adoption across Sub-Saharan Africa. Mobile money represents the gateway to the technology that is underpinning an African digital payments ecosystem. National Payments infrastructure, billers and merchants are all being integrated and expanded to allow for ever increasing transactions through digital channels. This helps drive down costs and increase access, where previously geographic constraints have left portions of the public out of reach of these services. Despite this, over a billion adults globally who have a bank account still pay utility bills in cash, showing that the opportunity of further digitising transactions remains enormous.
Beyond transactions, the wave of innovation surrounding mobile money accounts has now truly transitioned into the once exclusive domain of traditional banking products. Micro-lending, insurance and overdrafts can now all be consumed through the mighty mobile device and the mobile network operator (MNO) & bank partnerships that underpin them. The recent introduction from M-Pesa of their overdraft product, Fuliza, demonstrates the power that technology is enabling to drive credit growth. Safaricom, the operator of M-Pesa along with their banking partners, Commercial Bank of Africa & KCB Group, developed this service informed by data on their platform showing how millions of transactions were cancelled every day due to insufficient funds . Within the first month of launch, Safaricom customers borrowed Sh6.2Bn and it is showing signs of strong growth as the operator also plans to roll the services out to an additional 6 countries.
It would be foolish to extol the virtues of mobile money accounts without recognising the innovation around agency banking that has truly allowed this technology to thrive. Agency banking has allowed MNOs and financial institutions to rapidly and cost effectively expand their geographic reach. By recruiting shop owners and entrepreneurs, agents can bring the power of mobile money and integrate the cash economy across the country. By building a business model that allows agents to profit from transactions, they have built a self-driving growth engine that reduces the need for costly brick-and-mortar investments in branches and connectivity. Agents help to strengthen the value proposition for customers to drive adoption of mobile money accounts.
Technology & Financial Inclusion
It might seem that the hard work is done. Those involved in this industry appreciate that despite the great strides made, significant challenges remain. There is a diverse variety of financial institutions across Africa that fill the current need for financial services. We have spoken briefly of MNOs and large traditional retail and commercial banks. These institutions have the organisational capacity and budgets to invest in leading technology solutions to drive growth and adoption. However a significant portion of the population are served by Savings and Credit Co-operatives (SACCOs) or Microfinance and Community Banks. Beyond these, there is also a strong culture of informal savings groups and cash mechanisms that sit entirely outside of the formal banking sector. While some of these institutions reach the size required to directly compete with tier 1 banks, most of them operate at a much lower scale. Increasingly it is these organisations that are struggling to fill the divide in customer service and experience which would allow them to continue to grow and bank the most challenging, difficult to reach segments of the population.
The cost of acquiring technology is a major hurdle, along with having the skills and experience internally to run large scale projects and applications. Historically the challenge has been for technology companies to figure out how to bridge these gaps to make sophisticated solutions like core banking systems, e-wallets, treasury management and trade finance applications more accessible.
An area where we see great promise is around creating shared platforms. This concept is about leveraging investment in technology to groups of financial institutions in order to bring down adoption costs and centralise experience and expertise. By collaborating, banks, SACCOs MFIs and Fintechs can offer their customers cutting edge solutions at reduced cost. With cloud infrastructure rapidly developing (Microsoft has recently launched their first Azure data centre on the continent ) these advanced applications can be hosted in country and provided as a turn-key solution. The market will begin advancing from the current focus on delivery channels, to digitising and automating other key business areas such as payments, treasury & capital markets, SME banking and trade finance. Technology has the potential to disrupt these commercial banking verticals in the same way the MNO-led mobile wallet has disrupted traditional consumer retail banking.
Collaborate to Innovate
It is not enough to simply host technology. The African financial industry needs to partner and collaborate with the budding Fintech and start-up ecosystem that is already present in the market. The technology itself also needs to enable this type of collaboration by embracing open architectures and new business models. Innovation hubs gathering the financial sector's players are emerging in the region. In Mauritius they have launched the Mauritius Africa Fintech Hub which is helping to drive a pan-African Fintech ecosystem through open collaboration . Banks themselves are creating their own innovation centres focused on collaboration, rather than competition, with technology partners. In Nairobi, Co-operative Bank of Kenya has established 'The Hive', their omni-channel sandbox to fast track innovation and collaboration . In South Africa, Nedbank has collaborated with Plug and Play's FinTech Accelerator Program, part of its commitment to meet the changing needs of its clients through innovative digital enhancements.
If banks can invest in systems that are enabled for open collaboration, then the transition can be further accelerated. Core applications need to be geared around open APIs and micro-services that can be easily consumed by Fintechs and partner organisations alike. Open collaboration plus a cloud-first deployment approach using shared platforms offers a formula for innovation and growth. While great progress has been made in this industry – there is even greater excitement on what this innovative and vibrant continent can do next.
This article was first published in Capital Markets in Africa.