Platform: the future for treasury and capital markets?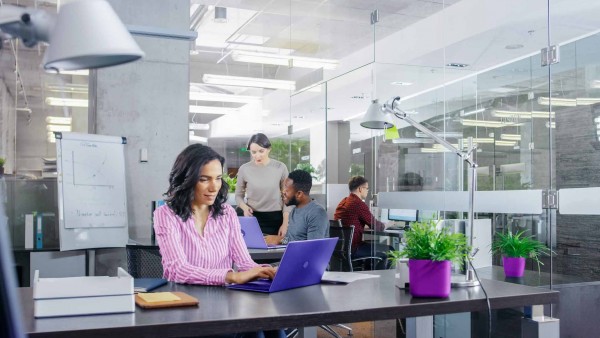 In Celent and Finastra's white paper 'Technology Innovation in Capital Markets', we examine in depth how platform technology can transform this industry. Although the paper was finalized just before the COVID-19 pandemic began to impact our lives and business, its findings are more relevant today than ever before. Platform technology not only has the potential to open new horizons for the financial industry: it can also build the agility and resilience needed to adapt and thrive in times of crisis.
We see four reasons why platform is the ideal direction of travel for the industry. All of these advantages add up to helping banks improve profitability against risk-based regulatory capital:
1. Integration. No matter how fragmented and siloed a bank's systems are, cloud and platform technology can bring them together, integrating systems with data and breaching the silos between the risk department, sales and the bank treasury. Platform technology offers a powerful way for banks to service customers, by providing deeper insight into their needs and the ability to tailor pricing. This presents an opportunity to close the corporate clients' funding gap and build market share for the banks, both of which are critical advantages in the disrupted economy that prevail today.
Open platform use case: client onboarding
Better KYC client onboarding was the open platform use case most frequently cited by banks in the survey our paper reports on. The potential to use collaboration to drive down costs and improve consistency in risk management is seen as highly attractive and banks are interested in new solutions.
2. Easier operations. Anyone dealing with compliance today has more work than ever. With an open platform approach, firms can outsource regulatory operations to third-party regtech providers, using APIs to ensure seamless integration between regtech utilities and core processes. In the other direction, banks can use a platform apps store to monetize capabilities such as their risk models, creating multiple streams of revenue that consume no regulatory capital.
Open platform use case: regtech
Over 60% of respondents surveyed in our report were interested in using open platforms to ease the regulatory burden. Banks cited a wide range of applications where support would be welcomed, from regulatory reporting to fraud prevention.
3. Better risk management. Thus far, banking's response to COVID-19 proves that the post-2008 regulatory risk framework is keeping the financial system running. But the current crisis event is extremely difficult to model. The platform approach makes it much easier to upgrade risk engines with access to new scenarios and risk models, drawing on the expertise of specialist fintechs. It sets financial institutions up for more rapid and effective reactions to external shocks.
Open platform use case: trade processing
Poorly automated and inefficient, trade processing operations such as confirmation, settlement and collateral management were seen as attractive platform use cases by over half of respondents. Banks are interested in the potential to reduce risk and to future-proof solutions.
4. Geared to remote working. Finally, while our report did not specifically cover this topic, it's become highly relevant today. Recent months have seen a rapid transition to home working in financial services. The traditional on-premise model is much less well suited to this, with the potential for security risk and lower efficiency as a distributed workforce adapts to a system that was not designed for it. It seems inevitable that aspects of the "WFH" model will be a permanent part of post-crisis life. This can only speed up the adoption of cloud-based platforms, which are perfectly suited to a geographically distributed organization.
To see the full findings and anlysis of our Technology Innovation In Capital Markets report, visit Finastra.com/innovation-capital-markets