Millennials Looking for Leaders in Mobile Business Banking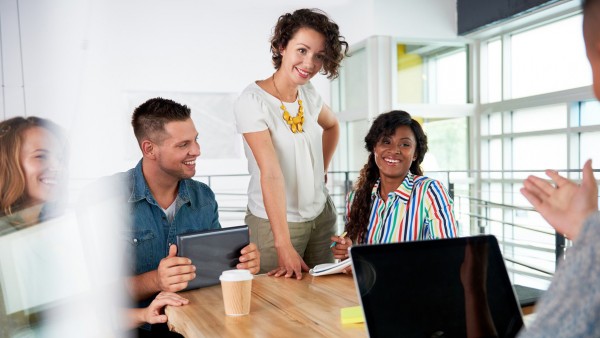 Retail banking has been quick to adapt to today's mobile trends, but corporate and commercial banking needs to catch up, and fast. No longer just a competitive differentiator to appeal to convenience-minded customers, sophisticated mobile banking functionality is a must-have for both small business owners and corporate treasurers.
If the habits of millennials are any indication, the future of small business banking and commercial banking is digital. According to Deloitte's Millennial Leadership Study1, 70% of millennials want to launch their own business. Of new companies opened in 2013, 23% were started by millennials. And of millennial small business entrepreneurs, 87% expect to expand their business in the next five years.
While EY2 reports that 55% of millennials believe they are more entrepreneurial than previous generations, the data shows that a still significant portion are seeking corporate jobs, burdened by student loans and other long-term debt. Regardless, whether starting their own businesses or stepping into corporate treasury roles vacated by retiring boomers, banks must prepare now for the mobile expectations of millennials managing business cash flow.
Millennials, and the generations that follow them, are digital natives, a population that doesn't know a world without the Internet and mobile phones. They interact more with their smartphones than with their friends and families, and prefer texting to talking. They also represent over one-third of the U.S. labor force, at 53.53 million strong, and growing.
These digital-first generations expect a user experience that is consistent across physical, online and mobile channels. Small business is where the demand will grow the fastest. Millennial small business owners rely heavily on digital commerce. Only 22% say they can run their small business indefinitely without a smartphone or tablet, versus 59% of boomers that feel that way. It is safe to assume that as the mobile channel becomes central to small business, it will be the de facto channel for small business banking, as well.
Banks have been slowly—but steadily—modernizing their business banking capabilities, but with more and more millennials either starting their own businesses or advancing through the corporate ranks, now is the time to prioritize mobile business banking and establish a strong lead.
As the digital-first generations continue to grow, the face of business as we know it is changing. Business banking must change too, or risk becoming irrelevant. Here are three actions banks should consider while developing a digital business banking strategy:
Omnichannel Integration.
While banks have gradually adopted an omnichannel experience across their offerings, they need to move more quickly, with a focus on making the mobile channels as robust as other channels. By ensuring that online, mobile and tablet solutions are well-integrated and offer a simple, appealing customer experience, banks will secure the loyalty of the mobile-first customer. Fast followers will find it hard to compete.
Take the lead with new business banking services based on real-time payments.
Leading in this space early is the key to attracting and retaining the already visible frontrunners. Digital-first generations expect real-time services and information-rich feedback from the devices they use and payments are no exception. By advancing payments services, banks stand to capture the early attention and loyalty of the next generation of treasurers.
Invest in partner integrations using open APIs.
Now, more than ever before, banks are able to explore new business models through API integration with technology partners. By enabling third-party access to the bank's services through the social media networking and messaging sites that millennials know and trust, banks can extend their reach into new markets and revenue opportunities.
1 The Millennial Survey, 2014, Deloitte (https://www2.deloitte.com/al/en/pages/about-deloitte/articles/2014-millennial-survey-positive-impact.html)
2 The Millennial Economy, 2016, Economic Innovation Group (http://eig.org/wp-content/uploads/2016/09/EY-EIG-Millennial-Poll-Findings.pdf)
3 Millennials Surpass Gen Xers as the Largest Generation in U.S. Labor Force, 2015, Pew Research Center (http://www.pewresearch.org/fact-tank/2015/05/11/millennials-surpass-gen-xers-as-the-largest-generation-in-u-s-labor-force/)