LIBOR transition - the business opportunity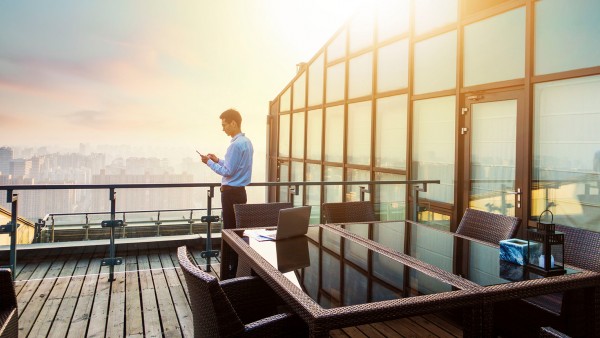 In our third blog post covering the move from LIBOR to risk-free rates, we reviewed the transition's global impact. However, as well as a disruption it is a source of substantial opportunity – something we explore in this post.
Banks getting on board early
Most of our conversations with clients to date have been about the challenges of the LIBOR transition. But there is opportunity too: for example, we've already seen a SONIA-based loan issued in the market. So, although the transition deadline is still relatively far away, at the end of 2021, we are seeing banks getting on board early and seizing the chance to bring new products to market ahead of the competition.
First movers will gain the most
For many firms, the move to alternative reference rates represents of the biggest transformation programs they have seen for a long time. It is also a once-in-a-lifetime opportunity to bring a full suite of replacement products to the market and to rethink customer propositions. It's an opportunity to innovate and serve customers better – and the banks that get there first will be the ones that gain the most.
Looming 2020 deadline
We shouldn't forget, of course, that the deadline of end 2021 relates to existing credit – the FCA is encouraging banks to no longer issue LIBOR-based loans after Q3 2020. So, there is an even shorter timescale for banks to get organized and use this change to their advantage. As the pace of activity accelerates and we get closer to the 2020 date, there will be increasing interest from lenders and borrowers around taking advantage of the transition.
An opportunity to engage and improve
The LIBOR shift also presents firms with an opportunity to re-engage with customers. Keeping customers informed, client remediation, contract repapering and making sure alternative reference rates are included in credit agreements: these essential customer tasks also open the way to putting in place new, mutually beneficial terms. For firms themselves, the change impacts nearly every area of the bank – including central functions such as finance, IT, legal and treasury – changing the way they work from both a technology and operational perspective. Many firms will see this as an opportunity to improve both their processes and the way they work.
An opportunity to simplify
Many processes are derived from system landscapes and many of these are still fragmented. Our customers often tell us they have portfolios of loans benchmarked to LIBOR sitting in a range of disparate systems. So, there is also a fantastic opportunity to simplify landscapes and leverage a system like Fusion Loan IQ, that could handle an entire lending portfolio from a servicing perspective. An additional benefit is that this can create a single source of truth for all lending data, which can be used for the benefit of the business.
With the ability to support customers during transition and with the alternative reference rate module now available for Fusion Loan IQ, Finastra can help banks to take advantage of the opportunities presented by the LIBOR transition.
To hear more about LIBOR from Antonio Vázquez de Parga and other experts for the lending line of business, check out the podcast series and to find out how Finastra can help prepare you for the end of LIBOR, no matter what stage you're at, see our LIBOR journey or contact us.