It's International Credit Union Day. You've Come a Long Way!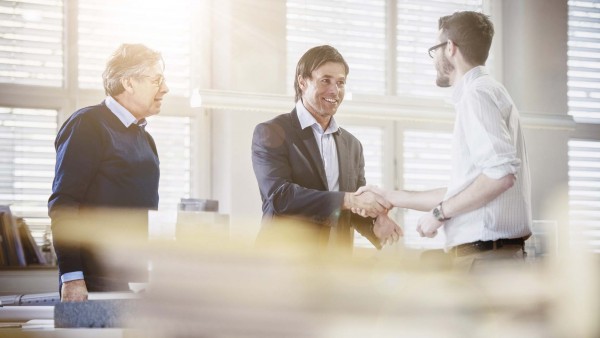 October 17 is International Credit Union Day, and it's a good time to take a moment to appreciate the impact that you have made in your local economies, and the value you have delivered to your members.
The history of the credit union is a lesson in filling a hole in an underserved market. Credit unions were founded on the idea that they could meet demand for financial services that banks could not. Those that served poorer urban and rural communities became an important source of microfinance.
The credit union survived for many years being a primary source for personal loans to members. Now closing in on nearly 200 years of service to members world-wide, the modern credit union is evolving, by expanding how it plays in the financial services market as well as how it benefits its members. Credit unions have been diversifying their loan portfolios to grow their balance sheets and better serve their members by providing a more complete set of products. This growth is necessary to stay viable in a consolidating market. It is also necessary to gain scale to drive efficiencies and support the ever-increasing number of channels members chose to use. During this time, credit unions have moved from primarily offering auto and personal loans to becoming significant players in mortgages and small-to-medium sized business loans. It is here, and in providing members the omnichannel experience they demand that technology is driving credit union innovation. And with that technology – something that could have never been predicted in the 1850's – credit unions are able to provide services that compete with the largest banks, while continuing to deliver on their promise to members.
Here are some fun facts about how credit unions have built their business:
As of March, 2019, U.S. credit unions count 118.7M members
Since 2016, credit unions have seen an average of 4.1% annual membership increase
9% of all mortgages are originated by credit unions
$73.6B in commercial loans were held by credit unions at the end of 2018
Here at Finastra, we know credit unions well. We know of your unique challenges and what sets you apart in the financial services landscape. But most importantly, we know what makes you so special. It is the service and value you provide to your members, and the people working behind the scenes with a passion to deliver a world-class financial service to members that are often seen as family.
My team and I are proud to support credit unions in executing on your mission, and we love being a part of your path towards continued technological excellence. We value our conversations with you. You have a vital seat at our table, participating in our Client Advisory Boards, working with us to help us continue to develop our product strategies and roadmaps, so we can continue to best serve your market.
Today we reaffirm our commitment to you to be the technology partner that will continue to support--and help drive--your ongoing evolution. And as credit unions continue to evolve, so too will we. Because today, having the right technology products is not enough. A trusted partner can enable credit unions to achieve more. Finastra reaches across every part of your business, from lending and mortgages, to the core and back office, to on-the-go banking and accountholder-focused digital solutions.
Happy International Credit Union Day! Our hats are off to you!