How modern technology will help multilateral development banks evolve and unleash their potential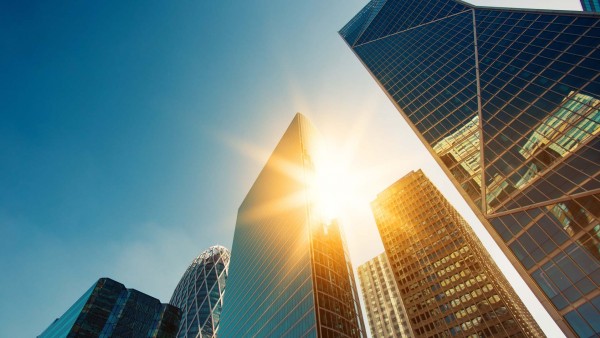 In our earlier post, 'Only A Common Platform Can Help MDBs Drive The SGD 2030 Program' , we looked at the need for Multilateral Development Banks (MDB) to transform their business models if they are to become a pivotal force in attracting the private sector to reach the UN's Sustainable Development Goals (SDG).
However, to achieve this, two conditions must be met:
The creation of a collaborative platform shared by all actors to share critical data (as discussed in the blog mentioned above)
To have balance sheet management, risk, and regulatory management As a Service that's available anytime, anywhere
In this post, we'll take a look at the second condition and discuss how the adoption of modern technology will unlock the potential of MDBs.
Adopting new technology
The transformation journey needed to help MDBs achieve the goals of the SDG 2030 program will be delivered by the adoption of modern predictive technology, such as Artificial Intelligence (AI), Machine Learning (ML), Deep Learning, advanced analytics, and Big Data.
These new building blocks will:
Deliver value. Innovation in products and services will lead to more financial inclusion   
Create new operating models. Financial institutions become leaner and more specialized but dependent on the abilities of big tech firms
Change competitive dynamics. The sharing of data will be vital to competitive success so early adoption is essential
Challenge public policy. AI raises challenging questions, which will lead to a new set of regulatory and risk norms
All of this means an upheaval of capabilities, resources, relationships, and potential. Old bonds will break. New ones will form. The value-at-stake from the use of such advanced analytics in banking is significant. Therefore, many MDBs have started to experiment in this space, investing in foundational capabilities.
For MDBs to unlock the potential of Big Data and advanced analytics, they need to take an integrated approach with a broad understanding of the solution ecosystem, including business-driven vision tightly linked to use-cases and results. However, they mustn't overlook the importance of 'small data' that is readily available to them by using statistical tools such as ML.
Data is a huge factor when it comes to collaboration, but the first critical building block of transformation has to be making it available anytime, anywhere balance sheet, risk management, and regulatory services.
Getting to grips with risk
If MDBs are to attract private sector investment to fulfil the SDGs 2030 goals, they must weigh up every decision and action in terms of impacts and consequences.
On top of traditional exposures, new types of risk are expected to materialize, requiring continuous assessment and active management.
These risks must be adequately assessed and monitored. The ability to see them is half the battle in terms of mitigation and pro-active actions to prevent default. Which is why, using modern, forward-looking technologies, such as AI and ML, in conjunction with Big Data and open platforms, MDBs can use a mix of financial, socio-political, geographical, and behavioural data to create a unique source of information from which they can make more precise, informed risk-weighted decisions.
Business models must change to achieve greater vision
The developing and emerging world need help now rather than later. The only way this can be achieved is by MDBs embracing new technologies and common open platforms  to harness the power of Big Data.
These shared insights will help mitigate the risk that currently acts as a barrier to private investment. If the goals of SDG 2030 are to be achieved, MDBs must transform their business to create the necessary conditions required to attract the much-needed private sector investment.
Finastra is fostering collaboration with its FusionFabric.cloud open platform. To learn more about the platform, and specifically how it can facilitate data sharing among MDBs, governments, the private sector, and other stakeholders, please contact us at capitalmarkets@finastra.com, or visit www.FusionFabric.cloud.
Click here to read part 1 : Platforms to help multilateral development banks drive sustainable development goals