A 'do or die' ultimatum could be just the impetus to transform banking as we know it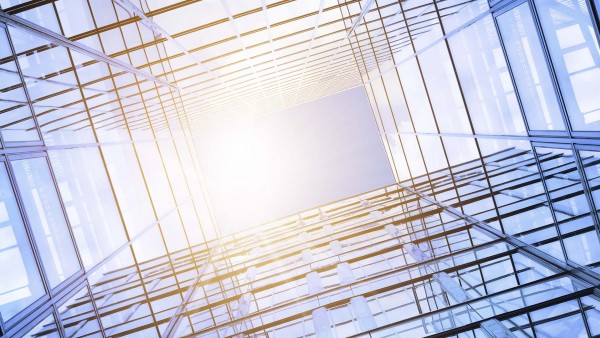 The global banking sector was delivered a stark warning last month, as McKinsey's 'Global Banking Annual Review 2019' estimated nearly 60% of banks to be at risk of casualty in the event of an economic slowdown. The message was unambiguous: adapt or 'wreak further havoc'.
Despite their continued efforts at digital transformation, not all legacy banks have been fast enough or sufficiently adept at embracing the technology advances that have transformed the rest of the economy, widening the digital divide between them and their challengers. With diminishing returns on equity, rising competition from both financial and non-financial sectors, and a hindered capacity to deploy the technology expected by today's consumers and SMEs, is it really any wonder that US bank branch closures hit nearly 1,800 in 2017 alone, and a third of UK bank branches have closed since 2015?
The divide is palpable. Unencumbered by legacy costs and systems, and designed around a fully-digitalized customer experience, the digital nature of challengers drives down the cost of acquiring and maintaining new accounts to a fraction of their legacy counterparts. Meanwhile, challengers are fully open to delivering customer delight through the benefits of technology and alliances – one need only to look at Starling's interconnectivity with third-party financial services via APIs, or Revolut's partnership with Visa in support of its global expansion goals. This new wave of openness is not just enticing consumers through the provision of extended services such as mortgages, insurance and personal finance management (PFM) tools, but attracting SMEs by leveraging data to reduce loan-time decisioning and providing self-serve risk and cash-flow management tools. As such, according to a study by Accenture, digital-only banks in the UK could – based on the current growth rates – reasonably expect to treble their customer base to 35 million within the next 12 months, up from 13 million today.
Yet, trust still appears to prevail, as traditional banks remain the preferred primary account holders – for now. They are responding to these market changes and the unbundling and rebundling of financial services by either creating their own digital-only or neobanks or investing in the requisite digital architecture and partnering with fintechs to deliver new services and capabilities. Whilst these partnerships, largely driven by open banking, were originally shy and slow courtships, banks have been quick to grasp the advantages afforded by openness and a willingness to collaborate.
The role of a modern bank, whether retail or challenger, is to assemble best-in-class services around customer need and exploit technology to its full advantage, to open up markets and create new revenue for itself and value for its consumers. One need only look to Africa to see this in action; a number of the continent's leading banks have been making progress through end-to-end digital transformation and back-office optimization. A few others have even launched fully digital banks, the result being that revenue from consumer banking in Africa is anticipating a growth rate of 50% by 2022 and expects close to the entire population of Africa being financially included by then.
Collaboration is critical to the longevity of today's bank, it is no longer viable to aim for success in isolation. Innovation rarely comes exclusively from within, and the sooner banks realize the inherent value within the new, open ecosystem, the better they can secure their own relevance. One of the greatest advantages that traditional banks still hold is data, and by leveraging this through partnerships with third-party fintech services in a more open and collaborative model, the end for the 60% of banks operating in the 'economically unviable' range could be far from nigh. But it will depend entirely on a mindset shift to embrace openness as an enabler. In fact, it's no stretch to imagine that the future of banking – and the future of finance – is open.