The challenges of implementing MiFID II for investment managers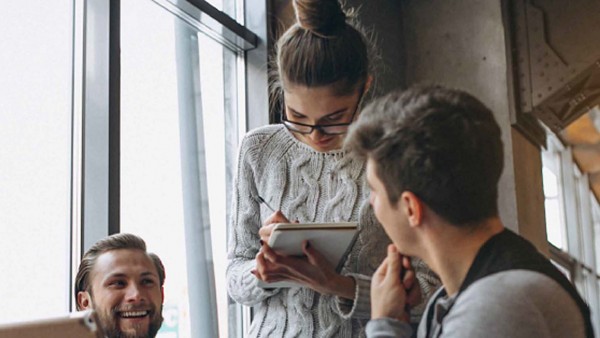 MiFID II is a scheduled review of the MiFID I directive, and addresses many of the limitations of the earlier legislation, harmonising rules in the EU through the creation of a 'single rule book'. It also implements G20 commitments in the EU, such as trading of OTC derivatives on various trading venues.
What are the key changes introduced by MiFID II?
MiFID II can be broken down into the following five key themes: market structure, market transparency, trading regime, investor protection and, internal controls and governance.
Market structure
While MiFID I only addressed equity markets, MiFID II covers virtually all financial instruments, with the exception of only a few such as spot FX deals. It introduces a new trading platform for non-equity instruments: the Organised Trading Facility (OTF) to capture smaller broker-to-broker networks, which complements existing regulated markets, Multilateral Trading Facilities (MTFs) and Systematic Internalisers (SIs).
In the context of the European Market Infrastructure Regulation (EMIR), there is an obligation to trade clearable derivatives on organised trading platforms, and MiFID II also introduces a harmonised EU regime for non-discriminatory access to trading venues, CCPs and benchmarks.
Market transparency
MiFID II extends pre- and post-trade transparency requirements to non-equity instruments. This means there are not only changes in the way instruments have to be reported, but also the scope of the reporting data has increased significantly. Additionally, there is also the introduction of 'Consolidated Tape' for trade data: a requirement to submit post-trade data to Authorised Reporting Mechanisms (ARMs).
Trading regime
The new trading regime introduces trading controls for both algorithmic and high frequency trading, and will move to a stricter commodity regime: the inclusion of commodity instruments as well as the introduction of a harmonised position limits regime to improve transparency, support orderly pricing and prevent market abuse.
Investor protection
MiFID II builds directly on MiFID I in terms of investor protection, but now introduces a more restrictive regime for inducements with a ban on independent advisers, new suitability reporting obligations and a wider mandatory scope for the appropriateness test.
Internal controls and governance
MiFID II introduces a new management body to ensure good corporate governance and that new recording obligations for telephonic conversations and electronic communications are being met. Stricter monitoring of sales staff remuneration is also being introduced.
How has MiFID II evolved over the last 6 months?
Policymakers, regulators and stakeholders have pushed back on the introduction of the new rules by one year to the 3rd of January 2018. One of the reasons for the delay was the fact that the European Securities and Markets Authority (ESMA) had to collect data for approximately 15 million financial instruments from more than 300 trading venues, which could not be achieved with the previous timeline. These rules will require a new and extensive electronic data collection infrastructure within and between ESMA, national regulators and market participants. In 2016, the European Commission adopted detailed rules on a wide range of topics such as the definition of systematic internalisers, best execution, record keeping and conflict of interest. Final guidelines on transaction reporting (mainly scenario-based), which were published by ESMA in October 2016, will also be taken into account.
What can the industry expect until the final deadline?
The industry has a lot to absorb with more than 1,000 pages of new and revised rules. The impact on market structure is considerable. Although the draft rules are available and the detailed regulations are expected to be released in a stepwise approach throughout 2017, the industry needs clarity in terms of final rules. With regard to transaction reporting, the technical standards for investment firms reporting to their National Competent Authorities (NCAs), were one of the major points of focus at the end of 2016.
What will be the implications on a firm's business and infrastructure?
Changes within the market structure will significantly reduce OTC trading volumes, leading to less liquid and more bespoke products. Consequently, there will be increased competition and lower fees in both trading and clearing markets, thus improving service levels to market participants. Investment management firms will have to connect with the new Organised Trading Facilities (OTFs) via their broker where applicable. The introduction of Swap Execution Facilities (SEFs) under Dodd-Frank may present an opportunity to reuse a number of technology infrastructure concepts in order to comply with the trading obligations described in MiFID II.
Financial institutions will need to integrate an automated workflow to ensure all in-scope trades are transacted on a venue. The transparency requirements will increase significantly. There will be a substantial focus on financial institutions' data management to support the requirements on trade, best execution and transaction reporting. This will include increased regulatory and client reporting for all asset classes and near-time reporting requirements to the regulator. The impact is primarily defined by what type of investment firm a company decides to be. If the investment firm is going to apply for a systematic internaliser (SI) or OTF/MTF status then the impact is higher, while a number of reporting requirements, for example transaction reporting and post trade transparency, will have an impact on all investment firms.
Commodity desks will have to integrate new position reports and limits with respect to all eligible commodity instruments, which can have a potential negative effect on liquidity. Better investor protection means that banks will have to enhance their client portals and include more transparent client reports, costs and charges. In addition, MiFID II will strengthen the new internal control function and criteria for the board directors and enlarge the scope and role of compliance – helping to establish a compliance culture with a clear 'voice from the top'.
Which other regulations will need to be considered in parallel?
MiFID II has synergies with a number of other European regulations that are in different stages of implementation such as EMIR, Market Abuse Regulation (MAR), the Regulation on Wholesale Energy Markets Integrity and Transparency (REMIT), and the regulation on Securities Financing Transactions (SFTR). EMIR uses the MiFID definition of derivatives. Changes in MiFID II financial instruments and exemptions will require firms to check their categorisations and re-calculate their clearing threshold. Also, MiFID transaction reporting will have an overlap with position reporting to trade repositories. Additionally, there is potential overlap with SFTR reporting that may increase the transparency of products such as repurchase agreements and securities/commodities lending, where the length of the phase-in period will differ, depending on the type of counterparty.
How can Misys help investment firms achieve MiFID II compliance?
Misys is helping its clients in the investment management space to be more resilient to regulatory change. This is achieved not only by ensuring full compliance with the various regulations that affect them, but more importantly, by having the tools and insight they need to be more efficient and create competitive advantages. This will enable investment firms to maximise risk-adjusted returns in the process. Different regulations affect firms in different ways depending on their investment and technology strategy. It is Misys' vision to ensure its customers are prepared for all the challenges they face today and also what is coming next.
Investment managers must incorporate technology that will both lighten the compliance burden and provide a streamlined approach. The FusionInvest Regulatory Reporting Hub has been built to be in line with MiFID II transparency requirements and automates the reporting process. The emergence of MiFID II has meant it has become imperative to have a full audit trail available behind each position and order to analyse the investment decision process after the fact. This provides the regulator, portfolio manager and investor with all the analytics, pricing, risk models and other relevant data (e.g. corporate actions, investible cash etc.) in the real-time investment book of record (IBOR) that were considered ahead of the trading decision.
The introduction of Swap Execution Facilities (SEFs) under Dodd-Frank would allow a number of technology infrastructures to be reused in order to comply with the trading obligations described in MiFID II, which is available with Misys. For example, the requirement to transact a certain product with a certain broker or custodian on a trading venue and/or SEF would require a number of controls to be put in place, both pre- and post-trade, in order to comply with regulatory requirements. Misys has used its extensive knowledge and experience gained from of these types of implementations to help customers comply with MiFID II.
FusionInvest enables customers to become MiFID II compliant with minimal effort, and more importantly, with minimal data. There is no need to modify existing upstream trade capture systems in any way. The customer only needs to provide upstream order and execution data sources along with deal data, once it has been on-boarded.
Once the required data is uploaded, the whole lifecycle of the reporting process is taken care of automatically. It allows users to view the status of what has been reported to the trade repository via a real-time blotter that can apply amend or cancel actions on a reported message. A summary of the key highlights of FusionInvest with regards to MiFID II are:
Easy reporting – data files needed for reporting can be aggregated and taken from multiple upstream systems without the need to change them
Downstream data enrichment uses a rules engine that enables users to enhance the reporting data with regulatory information currently not captured in upstream systems
Out-of-the-box connectivity covers multiple reporting mechanisms
Workflow-based object lifecycle management – for simpler amending and cancelling of tasks
Standalone connectivity framework – can be extended to any future reporting mechanism
Flexible technical design – easily extendable to future regulations beyond MiFID
Flexible messaging formats – csv, xml, fpml, etc.
End-to-end reporting / messaging solution as SaaS / on-premise out-of-the-box support for all regulatory reporting requirements