Business Strategy Must Shift To Leverage Fintech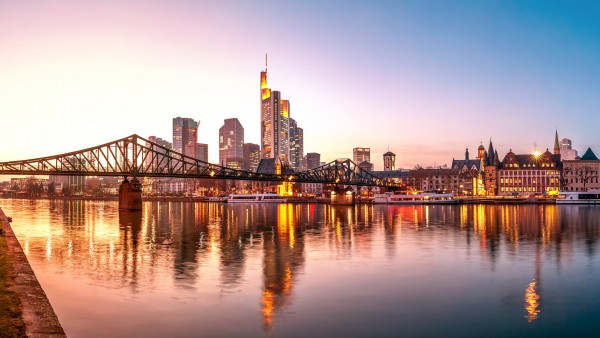 The future of every banking organization depends on the development and implementation of a business strategy that's well thought out.
Done right, business strategy sets a direction and provides objectives and measurable goals. Organizations become proactive, better at understanding opportunities and threats, and ultimately improve differentiation enabling the efficient deployment of resources, and increase operational efficiency.
However, there's a new enabler on the horizon that must be embraced. Financial technology, when incorporated into a business strategy, amplifies the business strategy's impacts exponentially.
There's much to gain from tightly integrating modern technological solutions into the workflow of an organization:
Improving the customer journey
Access to data and advanced analytics
Digitization
Reduced operating costs
Improved performance
Never before has the importance of technology been more significant in the financial services industry. Competition from fintech firms, increased expectations from the consumer, and innovations connecting data to digital delivery require banks to embrace new technologies if they want to build winning strategies.
However, the adoption of new technologies demands open minds. It isn't a panacea to increased profitability and higher market share on its own. If they are to happen, business strategies must be flexible.
Redefining business models
Most big banks have the tools and advantages to push the boundaries of their existing business models. However, their progress is hampered by uncertainty about how best to build on core strengths to create sustainable outcomes.
By moving into ecosystems beyond the traditional core, banks can strengthen engagement, and capture data that provides a complete view of their customers' needs.
When redefining business models, the transformation process taken depends on the specific targets being set. For some organizations, that could be the reduction of risk-weighted assets (RWA) to improve balance sheet efficiencies. For others, it could mean reassessing their business lines. However, the broad theme seen within the financial service industry is the concentration of efforts on core capabilities, clients, and geographies.
Many banks are looking to venture into their competitor fields. By embracing the Open Banking initiative and providing open APIs to fintechs, they can collaborate and attract innovative services to strengthen and widen their business lines.
Other large institutions are leveraging regulatory and market structure changes to significantly restructure business and operations within Europe, expanding in high-volume markets.
While for some, emerging markets are proving a tempting target as they look to tap into the new capital and wealth generated there.
Revolutionary vs. Evolutionary
Now's the time to make difficult choices about which customers to serve, how to win them and where not to play.
Business strategies must change to focus on the customer, simplify and structurally reduce costs. They must also embrace agility, innovation, and adaptability.
Each organization's response to this will be unique, depending on its current position, future aspirations, desired customer focus, organizational capabilities, regulatory situation and capital constraints.
Every organization has to develop a strategy to tackle these challenges regardless of whether they adopt the large-scale revolutionary approach or the cautious evolutionary path.
However, one thing is for certain – staying the same is not an option.