Always Be Prepared, A Scout's Motto for Chief Lending Officers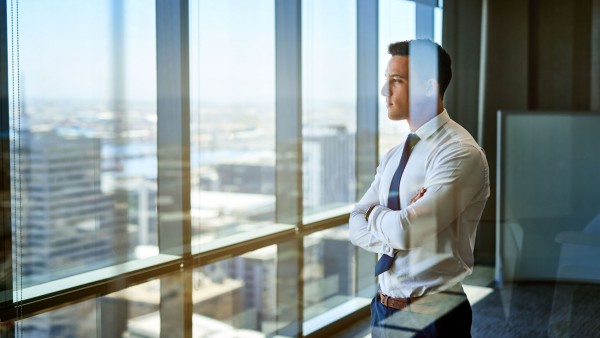 50 years ago, Americans were waiting in anticipation of the Apollo 11 spaceflight, which ultimately succeeded in landing the first two people on the Moon. Fast forward to today.  Astronauts Neil Armstrong and Buzz Aldrin would have mobile phones in their pockets that have more power than all of NASA's combined computing power in 1969 and we would be following their "one small step for man" adventure on social media and live streaming. 
It is fun to think about change over the course of an adult lifetime. But it hits even closer to home when you think about the definition of 'state-of-the-art' with tools you use every day.  
The Everyday Technology Evolution
Evolution is easy to see in traditional high-tech verticals like telecommunications. I am using the same smart phone that I bought almost two years ago. But this same device is supporting me in ways I did not imagine in early 2018. For instance, today it serves as a platform supporting new tools I use to collaborate with colleagues, travel and be more proactive about managing my health.
This morning I used my phone to measure my heart rate and workout effectiveness. I then connected to a series of meetings with colleagues in other locations where we met as if we were in a room together. I later used an app to reserve a hotel room, get my digital room key and enter my hotel room without speaking to anyone. Far different than how I would have completed those tasks two short years ago, and all reinforcing personalization of experience in ways that took effort before.
How Technology is Evolving the Financial Services Industry
Now, let's apply the evolution lens to delivery of financial services and consider how your institution is approaching this in the current, fast-changing environment.
Cornerstone Advisors recently surveyed a panel of C-level executives at mid-sized banks and credit unions in the United States. One statistic in particular surprised me: just 9% of the chief executive, finance, and operating officers surveyed believe their firm's lending capability specific to digitalization is very "future-ready" with more than half of respondents saying their institution is not future-ready.
So what exactly does it mean to be future-ready? And how do you know when you are? Given how fast technology is changing, I am thinking these folks may be judging themselves too harshly.
What Does Future-Ready Mean for Chief Lending Officers?
The Cornerstone Advisors research report and recent webinar goes on to outline seven roles that the Chief Lending Officer (CLO) fills for a lending organization and suggests a shift is happening as more traditional risk manager and relationship manager roles benefit from emerging technology. It is a natural transition as, energy previously spent performing credit analysis and mitigating portfolio risk shifts to new roles like market strategist, data scientist, innovation manager, process manager and talent manager. These are roles perfectly suited for risk managers ready to extend their reach enabled by data insights from past market wins and losses, experience management tools and future forward scenario modeling tools that technology is making readily available.
At Finastra, future-ready thinking has led to a platform approach and solutions powered by Application Programming Interfaces (APIs). With APIs the only real boundary to what services are possible is finding the time to work up new strategic ideas. As Fintech innovation continues to accelerate, the platform approach will enable financial institutions to move in whatever direction they choose with their idea or someone else's great idea.
The Cornerstone Advisors report includes several stories of how CLOs are using their back-office assets to approach the future with intention. Look for common ingredients:
1.    Platform approach to assembling and extending back office tools for automating the loan originations;
2.    Proactive approach to collecting and aggregating data for credit analysis and financial spreading from every client interaction;
3.    Focus on turning information into action with seamless information-rich experiences connecting products, mitigating compliance and lending risks and growing new revenue generating services.
For those of you who may be feeling like your institution is not future-ready, I leave you with this parallel industry insight. In the mid-1990s Universal Studios opened in Orlando and Disney no longer owned the theme park market. SAP Chief Marketing Officer Kevin Cochrane recently said, "Walt Disney World spent a year and a half, bridging data silos from every part of its parks to determine customer lifetime value and create profiles of what its guests liked to do… They were investing a lot and wanted to know who their customers were and maximize their journey, so they'd come back again and again." For those of us living and breathing financial services, the ingredients to model successful growth scenarios within acceptable risk parameters are there when we think platform.
Learn more in Cornerstone Advisors white paper and recorded webinar, "The Future-Ready Chief Lending Officer."