Only A Common Platform Can Help Multilateral Development Banks Drive The United Nations' Sustainable Development Goals 2030 Program
The global economy has changed almost beyond recognition since the establishment of Multilateral Development Banks (MDBs). Globalization and the expansion of country-driven development policies have shown that private sector (including international) finance is vital for economic development.  
MDBs have evolved into institutions that provide cutting-edge knowledge products about development at the global, regional, country, and local level building capacities to manage interrelated development processes. Therefore, they are ideal for playing a vital role in helping countries achieve the UN's Sustainable Development Goals (SDGs) 2030 program.
As a result, many MDBs are hosting conferences around the world to define the necessary transformation journey.
A call for action
The UN's SDG 2030 program lists 17 core goals, 169 targets, and requires approximately USD 6 trillion of annual investment to build a better world.
Of the USD 6 trillion required, 3.8 trillion needs to be invested in developing countries. Currently, only USD 1.3 trillion is being spent, leaving a funding gap of 2.5 trillion. Therefore, to close this gap, significant investment from the private sector is needed.
However, emerging markets are fragile and subject to several potential issues that make the private sector reluctant to invest:
Current account deficits/external debt accumulation/dollar dependent
Short-term debt dependence
Fiscal deficit
Productivity issues
Sanctions and other political issues
Institutionally weak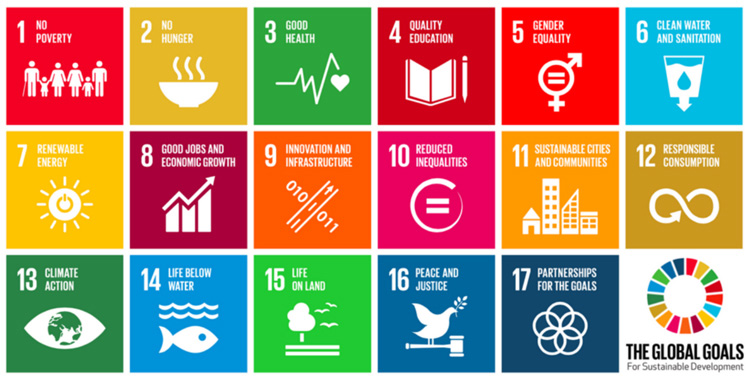 An opportunity for MDBs to redefine and create a new dynamic
To mobilize more development finance from the private sector, MDBs will need to increase their catalytic role in finance. Given their in-depth knowledge, both of regions and development solutions, MDBs are in a unique position to link the money to projects. However, to successfully partner with the private sector, the MDBs must improve their expertise in various aspects of international banking, adapt to the flexibility and confidentiality required of private sector operations, and develop a new risk culture and the knowledge base for commercial risk analysis.
Collaboration and common open platform
Governments have more faith in projects where there is a partnership between the private sector and an MDB. However, as the 'middle man,' MDBs must find a way to overcome the issues we identified earlier that are preventing the private sector from investing in developing countries.
Using traditional international banking processes risks are high because of higher capital consumption due to low rated countries, complex deals that are difficult to build and manage, regulatory burdens, and the issue of handling multiple parties.
However, these can be overcome by using a collaborative, open and common platform. This 'plug and play' business model enables multiple participants to connect and interact with one another using open APIs.
If the goals of SDG 2030 are to be achieved, a broader collaborative approach is required. A common open platform will enable all players (private and public sectors, MDB, sovereigns, regulators, etc.) to create the right conditions for more investment.
MDBs have a critical role to play but must transform their processes, so they are available anytime, anywhere for more accurate forecasting, analysis, insight and, of course, risk management.
The answer is the adoption of a common open platform that allows the gathering of more data to provide further insight to control fraud better and mitigate risk.
The partnership between the MDBs, governments, and the private sector holds great promise and moves us ever closer to reaching the ambitious SDGs.
Finastra is fostering collaboration with its FusionFabric.cloud open platform. To learn more about the platform, and specifically how it can facilitate data sharing among MDBs, governments, the private sector, and other stakeholders, please contact us, or visit www.fusionfabric.cloud/.
Get in touch
We are here to help your business reach its goals
Contact us