Finastra's open innovation platform and app marketplace unlocks innovation in financial services
Finastra is changing the way modern banking software is built and distributed. With FusionFabric.cloud, our open development platform, we are championing "innovation through collaboration". By opening up our core systems in Retail Banking, Payments, Lending, Corporate Banking and Treasury & Capital Markets via open APIs, we enable financial institutions and other parties in the fintech ecosystem to develop applications on top of our solutions, enabling you to enhance the value provided to your customers.
 
Applications can be developed quickly and at low cost. Financial institutions can transform their customer propositions and drive efficiencies, while fintechs and developers can accelerate new market opportunities. FusionFabric.cloud will help transform the financial services industry in the same way that mobile app stores have transformed our everyday lives.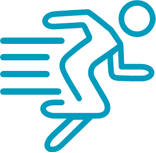 Increase
speed of
innovation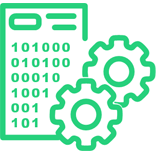 Optimize
efficiencies and
total cost of ownership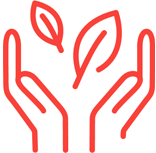 Accelerate
growth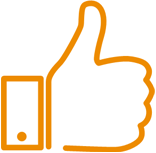 Improve
customer
experiences
---
PLATFORM ECOSYSTEM
FusionFabric.cloud unlocks innovation by fostering open collaboration within an ecosystem of development partners. It opens up Finastra's core systems via APIs to all players in the financial services ecosystem – banks, fintechs, system integrators, independent developers, consultants and students.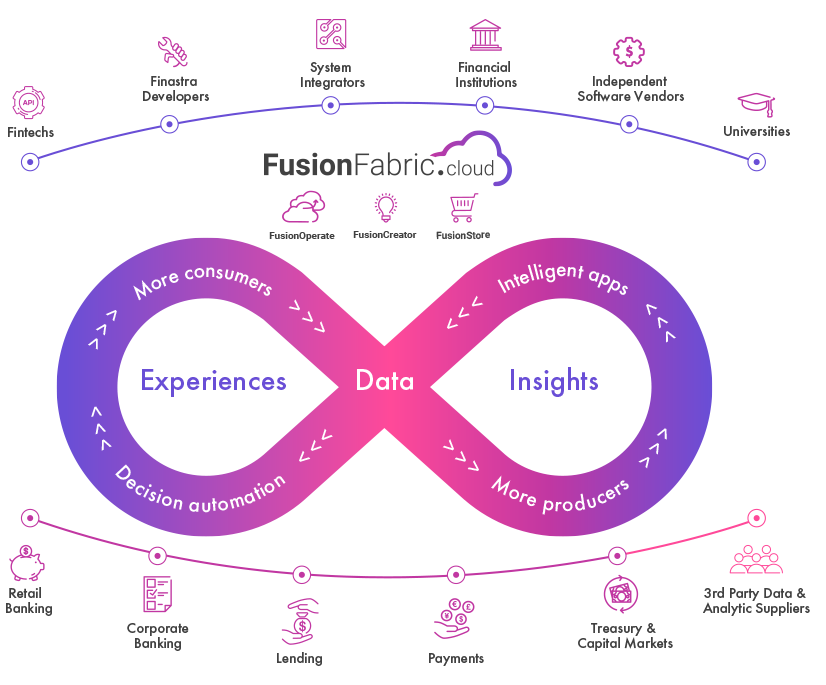 ---
CREATING AN APP
Are you a developer or fintech looking to disrupt the market? Or a financial institution looking to build new apps easily? Access APIs from Finastra's core systems to start building innovative apps or integrate existing apps to expand your reach to financial institutions.
---
CONSUMING AN APP
Are you a financial institution looking to stay up to date with the latest innovations? Benefit from new innovations created by the wider financial services ecosystem by consuming ready-built apps connected to your existing Finastra products.
---
Platformification in Financial Services
Welcome to FusionFabric.cloud
The first truly global open development cloud platform for banks, Fintechs and the entire financial ecosystem. A marketplace of unlimited business opportunities where open APIs meet Finastra's trusted technology. Accessible through the Microsoft Azure cloud platform for innovation at scale and speed. A playground for developers to build game-changing financial apps, deploying them in days not months.
This is TURBO-CHARGED INNOVATION
---
What is an API?
We hear about APIs often in technology and digital banking but for many, it's an ambiguous concept. This video simply defines how APIs work and how they enable collaboration that gives you and your clients more streamlined, relevant, and innovative solutions via an open banking platform.
---
---
FusionFabric.cloud: Fuelling innovation with our customer and partner ecosystem
Certified Federal Credit Union: Platformification enables collaborative innovation with fintechs
COO Donna Simpson and CIO James Tomaso share how the open banking platform and ecosystem seamlessly supports their products and growth.
---
Transforming Financial Services with FusionFabric.cloud
Meet Kate, owner of KateActive, a global chain of gyms. Kate banks with AstraBank who utilizes Finastra's FusionFabric.cloud platform. Watch Kate's story as she evolves from small business owner to large global enterprise, and find out what is possible with FusionFabric.cloud.
---