It's no longer enough just to serve (accountholders) when they walk into our offices. We need to be able to serve them where they're currently working.
Digital transformation for financial institutions redefines accountholder support as accountholder experience with robust, portable technology. Such transformative technology allows financial institutions to take banking to the doorstep of accountholders and prospects. It is available now with Fusion Digital Front Office from Finastra.
Take Business to Your Accountholders
A single, front-end solution for managing account origination, sales and service, and transaction processing, Fusion Digital Front Office is a completely untethered solution that allows credit unions and banks to take business anywhere via a tablet. Service existing and prospective customers and members where they are – at work, at school, in the branch, or even at a ball game.
Mobilize Staff to Build Relationships Anywhere, Anytime
All accountholder data is accessible in real-time and actionable through a single-sign on thus empowering community banks and credits unions on-to-go. Designed for the times with a 360° accountholder view, Fusion Digital Front Office allows you to focus on building relationships.
Create Revenue Opportunities
Fusion Digital Front Office is like mobile banking for the bank or credit union, because your team is no longer chained to the desk or the branch. Drive cross-sell and up-sell opportunities through next best product offers, your own electronic brochures, enticements and data insights to generate revenue while tracking performance.
Scalable, Responsive, and Robust
Fusion Digital Front Office is scalable, responsive, and built on a single, open API platform. This allows it to integrate easily with other solutions, ensuring that data flows smoothly in and out of the application. Users gain real-time transaction productivity via a single-sign on.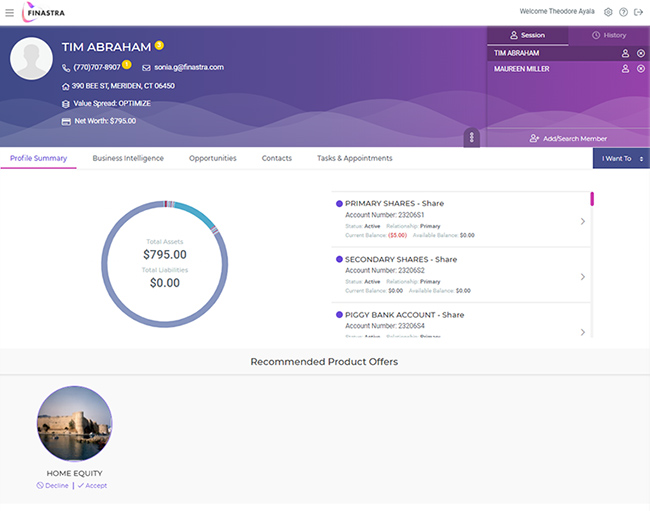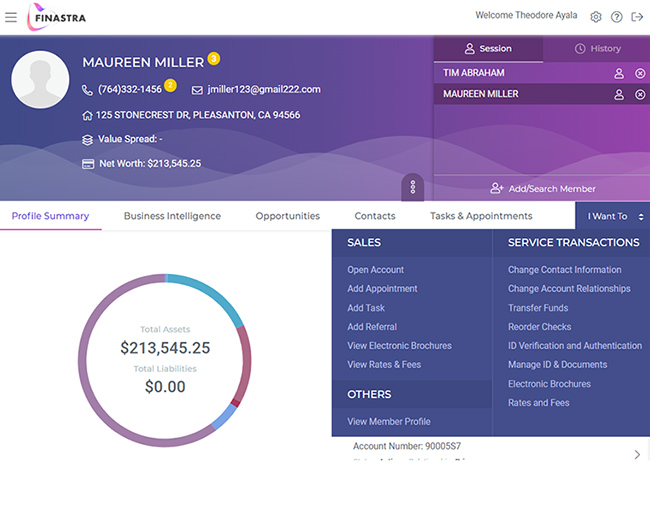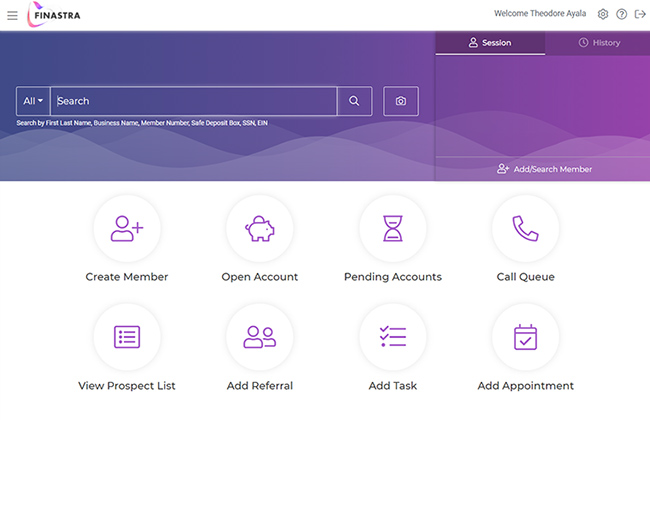 Fusion Digital Front Office (Brochure)
---
Do you want to know more about our solutions?