Personalize Services and Increase Profitability by Harnessing Data
When it Comes to Business Analytics, Where Do You Stand Today?
The key to overcoming today's challenges in financial services marketing is access to holistic information about your accountholder relationships, behaviors, propensities and performance.
Fusion Analytics gathers and aggregates your customer or members' current relationships, behaviors and lifestyle attributes to help you more clearly see where opportunities for growth and profitability lie. More importantly, Fusion Analytics makes this information actionable by expanding access across the enterprise—from the executive suite to the branch management.
Get the Holistic View
Fusion Analytics gives you a holistic view other key relationship performance indicators amassed by individuals, households, employee, or by branch and region so that your leadership can make logical and strategic decisions.
Provides a basis for where the best opportunities for deposit and loan acquisition lie
Identifies performance objectives by branch and region
Gives a view of which products are performing and underperforming
Capture the Entire Household
Fusion Analytics directly impacts strengthening relationships by providing tools for you to understand your accountholders, anticipate their needs, and manage channel interactions and preferences with key performance metrics, sophisticated and actionable segmentation, purchase propensities, and share of wallet.
Pull Data from Multiple Silos
Fusion Analytics pulls data from many account and accountholder information silos to create a comprehensive and clear picture of each person in the entire household, allowing a true 360-degree view of checking and savings, loans, credit cards, mortgages—all the products and services you offer. With this information, community banks and credit unions can proactively and effectively target cross-sell to individuals under one roof.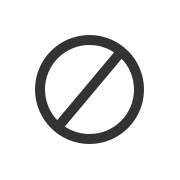 Features and Functionalities that Ensure You Get What You Want, When You Need It
SaaS based
Modern, easy navigation
Integrate into core systems and third-party vendors
Daily data updates
Performance indicators, data analysis and reporting
Segmentation
Campaign and channel management
More
---
Fusion Analytics Brochure
---
Do you want to know more about our solutions?