Your CECL accounting solution
All community lenders need a solution to comply with CECL (Current Expected Credit Loss) regulatory and accounting mandates. CECL impacts anyone who lends money, changing how banks and non-banks must account for their capital.
Fusion CECL Analytics delivers an affordable, flexible and tested solution to help optimize your capital. Data security is a priority for Finastra so you can feel confident in your CECL solution.

Cost effective
and flexible
solution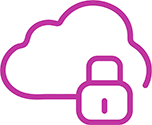 Secure U.S.
based cloud
environment

Simple and
efficient to
implement
Full coverage of Estimated Credit Loss (ECL) methodologies
Access personalization and flexibility of data across all five ECL methodologies: Vintage, Loss Rate/Roll Rate, Probability of Default x Loss Given (PD x LGD), Weighted Average Remaining Maturity (WARM) and Discount Cash Flow (DCF).
Securely managed cloud-based solution
Gain compliant reporting processes and always be audit ready. Managed by Finastra, Secure File Transfer (SFT) is used to process calculations overnight on a private, US-based cloud environment. All data is deleted after processing for optimal safety.
Minimal implementation and simple to use
Acquire a standalone cloud-based solution that needs zero integration. Compatible with any core loan system, it provides ECL calculations and access to Q-factor variables.
---
What questions can we answer for you?