KBZ Bank selects Finastra to capture upcoming growth opportunity in Myanmar's expanding treasury market
Treasury management solution helps KBZ Bank automate systems, manage risk and increase operational efficiencies
Myanmar, December 18 2018 – Kanbawza (KBZ) Bank, Myanmar's largest privately-owned bank, has selected Finastra and its treasury management solution, Fusion Treasury, to enable straight-through-processing (STP). The partnership supports KBZ Bank's move away from manual treasury processing operations as part of its strategy to ensure faster, more efficient services. The solution will not only help the bank grow both transaction volumes and revenue, but reduce operational risk, as well as scale more effectively while maintaining current levels of manpower across all its treasury business operations.
Win Lwin, Managing Director of KBZ Bank said, "Market dynamics are changing rapidly due to increased modernization and digitalization within Myanmar's banking sector. With strong global and local expertise, Finastra is helping us to overcome high operational overheads associated with manual processes, reduce time-to-market for new products and bring our operations and systems in line with the standards of sophisticated developed markets both regionally and globally. Our partnership with Finastra reflects our commitment to leveraging digitalization to streamline our systems and deploy new business offerings faster to unlock new opportunities in the market and better support our customers."
Fusion Treasury is a single, integrated, front-to-back solution, built to cover all aspects of a bank's operations in treasury, capital markets, derivatives, and risk and compliance. The solution enables financial institutions to integrate and automate systems and streamline treasury operations. Built with flexible architecture, Fusion Treasury will accelerate KBZ Bank's ability to expand and scale its business for future transactions and processing needs, add asset classes and offer new products and services more efficiently and effectively.
Anoop Sonpar, Regional Director at Finastra said, "Myanmar is a country with huge growth opportunities especially for banks that get digital transformation right. As the banking landscape continues to evolve, and the treasury market opens up to higher trade volumes and multi-asset class coverage, we are committed to supporting KBZ Bank in its digital journey and establishing best in class solutions for its customers. Through our partnership with Big Byte International, we have also been able to deliver deep local insights coupled with our mission-critical technologies."
Big Byte International, a key regional partner of Finastra, was instrumental in securing the partnership with KBZ Bank which saw Finastra chosen over other treasury management solution vendors for its modern, componentized technology and expertise in the region.
Amit Johari, CEO, Big Byte International said, "Myanmar is a key growth market for us. The country, and in particular its banking community, have the right vision and are ready to leapfrog into the future and embrace new technologies for enhanced digital transformation. This win is also a clear reflection of the value and expertise we are bringing to the local market. We act as a strong partner to the financial industry through both the right adoption of technology with local nuances and by developing complementary products for banks. We also provide local consulting, implementation and support services on the Finastra platform to banks in Myanmar."
Finastra has a proven track record in Myanmar having supported other financial institutions like Yoma Bank, AYA Bank and First Private Bank embark on their local digital transformation journeys.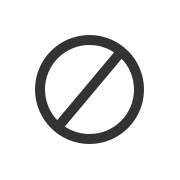 For further information please contact:
Caroline Duff
Global Head of PR
T: +44 (0)20 3320 5892
E: caroline.duff@finastra.com
www.finastra.com
Catherine Lam
Senior PR Manager, APAC
T: +65 6416 4032
E: catherine.lam@finastra.com
www.finastra.com
About Finastra
Finastra unlocks the potential of people and businesses in finance, creating a platform for open innovation. Formed in 2017 by the combination of Misys and D+H, we provide the broadest portfolio of financial services software in the world today—spanning retail banking, transaction banking, lending, and treasury and capital markets. Our solutions enable customers to deploy mission critical technology on premises or in the cloud. Our scale and geographical reach means that we can serve customers effectively, regardless of their size or geographic location—from global financial institutions, to community banks and credit unions. Through our open, secure and reliable solutions, customers are empowered to accelerate growth, optimize cost, mitigate risk and continually evolve to meet the changing needs of their customers. 90 of the world's top 100 banks use Finastra technology.
Please visit www.finastra.com.
About KBZ Bank
KBZ Bank, established in 1994, is the largest privately owned bank in Myanmar and the first to have expanded internationally, with representative offices in Singapore, Thailand and Malaysia. With 18,000 staff, more than 475 branches nationwide and 40% market share of both retail and commercial banking, KBZ is leading the way for Myanmar's rapidly developing financial services industry through an approach that understands the unique context of the country's economy as it transitions towards a digital future. As Myanmar's economy expands and opens up, KBZ sees an exciting opportunity to further work with international investors, providing a critical bridge to Myanmar's fast-growing cities, entrepreneurs and local communities.
Corporate headquarters
4 Kingdom Street
Paddington
London W2 6BD
United Kingdom
T +44 20 3320 5000