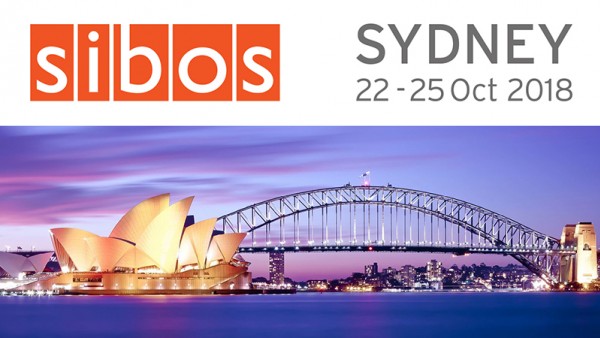 Meet Finastra at SIBOS 2018 where we will be showcasing our solutions for Transaction Banking, Connected Corporate Banking and Payments. Discover how we can unlock the potential of your business with our unique approach to open banking through FusionFabric.cloud – our open development platform for banks, Fintechs and developers.
You can find us at stand G50. To pre-book a meeting with the Finastra team please visit www.finastraatsibos.com or email events@finastra.com.
Eli Rosner, Chief Product &Technology Officer talks about the key talking points and solution focus areas for Sibos 2018.
Watch the video and book a meeting with Eli or one of our product specialists to find out more.
Finastra executives and product specialists are involved in a number of key conference activities and you are welcome to join us. Visit the Sibos conference agenda to find out more and follow the links below to pre-register for specific activities.
Tuesday, 23 October
Main Conference Panel: Cloud and API – Embracing disruption in financial services
15:30 - 16:30 in Conference Room 1
Speaker: Eli Rosner, Executive, Finastra

Cloud and API technologies offer an immense opportunity to create a reliable, scalable global platform for the financial community - that is if data privacy, security, and operational transparency are dealt with. Are a shared infrastructure, consistent APIs and on-demand scaling the key to rapid global adoption of financial services at a reduced cost? Can the community afford to wait for a giant infrastructure to take a lead? Can Quantum computing become affordable only as a shared infrastructure under cloud? Find out more
Wednesday, 24 October
Sibos Open Theatre Session: Exploiting the role of data and platforms in the new API economies
10:45 - 11:15 in Open Theatre 1 (OT1)
Speaker: Eli Rosner, Executive, Finastra

Financial institutions across the globe are readying themselves for the open banking revolution - but do we really understand the potential power of platforms and how to maneuver these new channels of data sources for innovation? Join Finastra's Chief Product & Technology Officer, Eli Rosner, who will share his insights on how banks could be utilizing platform, data and the API economy for true digital transformation. Find out more
---
Sibos Community Roundtable Session: Delivering the trade environment of the future
14:00 - 15:30 in Conference Room 3
Speakers: Michael Walker (Finastra) and Cécile André Leruste (Banking Lead Europe, Accenture)

Trade finance is at a unique moment; a combination of technology, environment and regulatory factors means the industry is set to transform. Many banks are investigating how to leverage technologies such as distributed ledger, changing the way they do business and opening up their ecosystems. Together with four banks, Accenture and Finastra will engage with participants to co-develop client-driven visions and break barriers to deliver the business models of the future. Find out more
---
The Finastra Party
21:00 - 02:00
Join Finastra at our legendary Sibos party. It's the only place you'll want to be to enjoy a fun evening of VIP hospitality and music after a long day at Sibos. Entry is strictly by invitation only, so register now to receive your exclusive invitation. Find out more and register