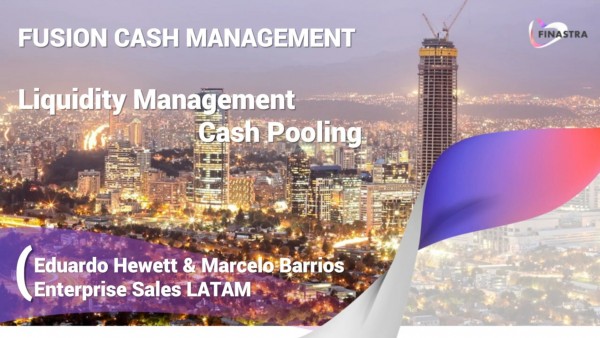 During these unprecedented times of uncertainty, it's imperative for financial institutions and banks to optimize their working capital, accurately forecast cash flow, and mitigate risk.
The best way to navigate the volatility ahead is using the most innovative tools that not only allow you to solidify current business operations and liquidity, but also provide pathways to growth.
Watch this recorded webinar of Marcelo Barrios and Eduardo Hewett, Finastra Executives, discussing how we help customers develop a cash management system that is flexible enough to accommodate varying local business practices, yet powerful enough to support a high volume of transactions across their entire network.
The webinar covers: 
Facilitating cross-border and multi-currency business for your customers, removing many of the usual bottlenecks in the cash management process.
Notional Pooling for cost efficiency
Multi-bank, Multi-currency and Cross-Border sweeping
Regulatory requirements that impact liquidity
How Fusion Cash Management provides a fully automated and self-service functionality to scale from SME's to large corporations
---
You might also be interested in