Finastra Digital - Enabling Digital Transformation
Finastra Digital enables the digital transformation that means financial institutions can ensure growth is driven by strong customer focus. With Finastra Digital, banks can create frustration-free banking user experiences by offering innovative online and mobile banking solutions. Finastra Digital integrates with Finastra's financial software solutions, the broadest range available on the market. Using our solutions, you can deploy mission-critical technology on-site and in the cloud. Whether you're launching a new digital bank, driving growth through digital sales, or innovating and launching new services, Finastra Digital has a strategic answer.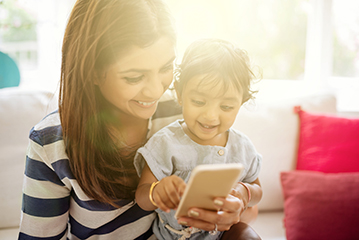 People expect a banking experience that matches their digital lifestyles. Today's consumers demand improved ease of use, relevance and personalization, delivered across channels in a frictionless and consistent way.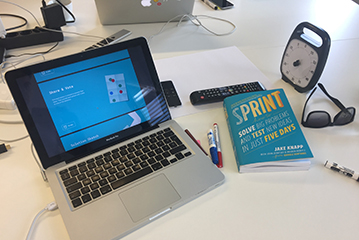 To compete with the 50+ digital-only banks that have been licenced across Europe and Asia in recent years, banks need to be innovative, future-proof and create new and relevant products and services quickly.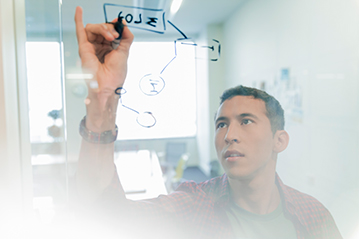 Future growth depends on technology. It enables banks to acquire customers quickly, better analyze customer behavior, and to target solutions using digital sales tools. The ability to collaborate and extend services with a third party is also a key driver for growth today.
---
CUSTOMER ENGAGEMENT
Give your customers the experience they want
By 2021, 3 billion people will be using digital banking. Today's consumers expect an experience to match their digital lifestyle. Delivering this means offering a highly personalized, relevant digital experience that is consistent across channels. Customer engagement and satisfaction is a high priority.
Better customer experience needs a solid foundation. The first building block is to create outstanding engagement capabilities, where account holders benefit from personalized and relevant products and services. Customers want easy, friction-free and consistent interactions and transactions across all channels.
Finastra's Digital Engine and Development Kit concept bridges the gap between customization and upgradeability. Core modules remain untouched during upgrades, ensuring compatibility, and it avoids vendor lock by permitting you or your trusted partners to carry out implementation projects on the Digital Channels Platform. With the Digital Development Kit, you can differentiate and expand your service offerings quickly, while maintaining customizations.

Online Banking has a widget-based dashboard with extensive personalisation options. Widgets are the simplified representation of functions, in order to provide a quicker experience for the most frequently used functions. Online Banking's intuitive, segment-based user interface and themes are based on extensive usability research.
---

Our omni-channel technology framework allows easy delivery and customization of customer onboarding. The extendable multi-level authentication module ensures secure access to financial data while the integrated Mobile Token helps to find the right balance with usability.
---

One of the most frequent actions in mobile banking is checking account balance. Therefore we provide a simple but comprehensive overview and make sure that typical actions are just a few taps away. Account Overview provides a general summary of the customer's products, and regardless of account type, the customer gets a full financial overview and control of their assets immediately.
---

Mobile Banking helps your customers to initiate banking transactions quickly. The system handles inquiries relating to accounts, deposits and cards, all through the mobile application, reducing processing costs for the bank. Customers can process payments by QR code, Bluetooth or by phone number, transferring funds between their own accounts or to a third party.
---
---
INNOVATION
Cutting edge concepts and human-centered design
78% of banks are increasing investment in innovation . It's essential to create new and relevant mobile financial services quickly and to compete with digital-only disruptors. Banks are adopting new business and deployment models and embracing 21st-century technologies such as artificial intelligence (AI) and biometrics in banking.
With innovation, market leaders will be able to define and create retail banking's future, using AI and cognitive technologies to drive the industry to new heights of sophistication. Innovation will be boosted by creating collaborative partnerships and building a strong ecosystem full of class-leading innovators.
---
TOOLS FOR GROWTH
Discover the sales potential of online and mobile channels
Future growth depends on technology. It enables banks to acquire customers quickly using mobile banking technology and online banking software, better analyze customer behavior, and to target solutions using digital sales tools. The ability to collaborate and extend services with a third party is also a key driver for growth today. As open banking evolves, new strategic approaches and business models will drive growth through collaborations between banks and technology providers.
McKinsey estimates banks can achieve a 45% improvement in net profits by building sophisticated digital operations across all aspects of retail banking. Efforts must be concentrated on five distinct areas: data-driven digital insights, integrated customer experience, digital marketing, digitally enabled operations, and the implementation of next-generation technology. Institutions must become data-driven, with decisions informed by analytics. Digitalization involves far more than customer engagement channels. The middle office (product factory) and back office (core processing and reporting) functions need to be enabled and enhanced by digital technologies.
Create the Digital Future of Your Bank
Platform for Growth and Innovation
---
---
COME AND MEET US
Join us for a full-day of presentations, demos, plus networking time with our product experts, clients, partners and the wider fintech community.
---
HEAR IT FROM OUR CUSTOMERS
Ferratum Group
Watch Caj Sjöman, Head of Mobile Banking at Ferratum discuss how the firm is giving customers 24/7, on-the-go access to financial services at a ground-breaking speed.
---