Beyond digitization with limitless scalability
What does it take to become a next generation financial institution?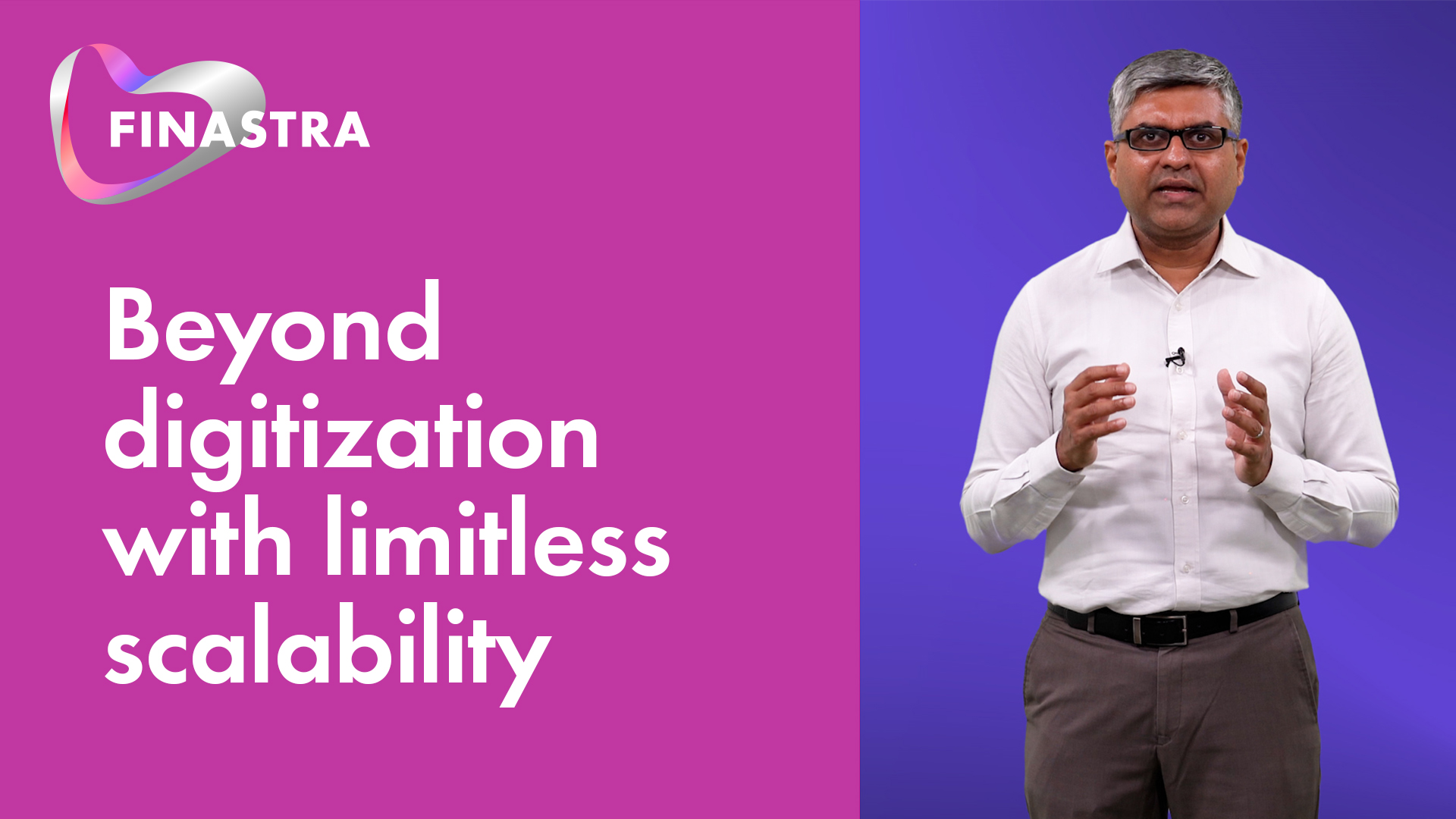 Financial institutions need to quickly address all aspects of 'digital' that run in parallel. While focusing on an enhanced client experience, organizations are also managing regulatory risk, diverse geographies and maintaining product portfolios. Listen as Anand Subbaraman, Finastra's General Manager of Retail Banking International, discusses how banks and other financial entities can become a next generation organization with cloudification, innovation and a new view on the competitive landscape.
Enjoying Finastra Universe?
Don't miss additional sessions designed to elevate strategies across your financial organization. Conversations around cloudification, ESG and innovation are happening now in our Finastra Universe channel.
Get in touch
We are here to help your business reach its goals
Contact us