The best of Finastra Universe
Finastra Universe is the global event series, that was designed to help our ecosystem address the modern challenges in the world of cutting-edge fintech. We have taken the best sessions of the 2020 series and put them together, to give you exclusive on-demand access.
World Tour of the Finastra Universe – 2019 / 2020
---
Finastra Universe – Community Markets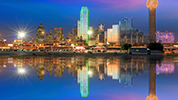 Fall 2020 - Details coming soon
 
About Finastra Universe

In the era of Fintech and digital disruption, where technology has increasingly brought convenience to consumers, the banking sector is in an arena where it either competes or collaborates with new players to bring more value. Financial institutions that are investing in real-time technology will prioritize a one-of-a-kind experience.
Financial institutions that have a clear digital and innovation strategy will distinguish themselves from the rest.
Now in its fifth year, the Finastra Universe conference is a global executive event series focusing on Fintech and the future of financial services. This event draws together global and regional experts to explore the growing impact of technology on the banking sector and the challenges facing financial institutions as they accelerate their transformation into strategically-focused, technologically-adept and operationally-agile organizations.
---
Why Attend Finastra Universe?
Develop your competitive strategy by exploring the short and long-term trends shaping the future of technology in the financial industry
Gain insights into the latest technologies in regional and global banking, and learn how they will impact you, your competition, and your customers or members
Explore how to build new internal efficiencies and improve the customer or member experience, with sessions dedicated to AI, robotics, and automation among others
Network with your peers, building new connections with the region's technological pioneers and leaders
Partners at Finastra Universe
Partners are critical to our success. As such, we ensure that our dedicated partner events at Finastra Universe provide an opportunity for our partners to engage with our Leadership Team and regional representatives, not to mention other partners from across the region.
During each event, our partner delegates will hear about key regional developments and details around go-to-market activity and solution engagement.
As our global partner ecosystem continues to grow, each of our events promises to be an interactive session to showcase the extent of our partner network and initiate details and relevant discussions for our partners in the region.