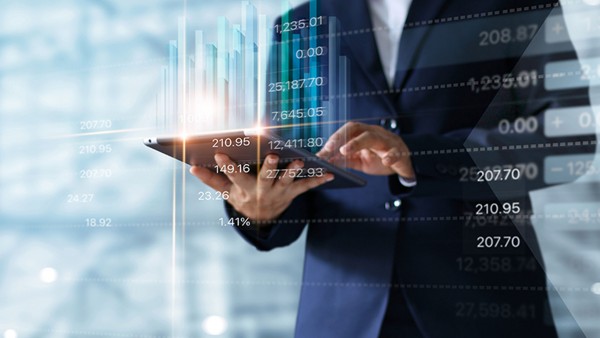 Banks have always existed to protect, lend and invest money for the mutual benefit of stakeholders and customers. But the rise of neobanks across the world is challenging the very purpose of traditional financial institutions, not least by providing digital tools needed to manage lifestyles, not just money.
First, some definitions. Traditional banks, which operate multi-channel operations including branches, online and mobile apps, currently retain the largest share of customers and revenues.
Challenger banks have their own banking licenses and can include relatively new brands like Metro Bank and Aldemore as well as digital-first operations like Monzo, which provide similar services to traditional banks in a more customer-focused and friendly way.
As Huy Nguyen Trieu, CEO of The Disruptive Group and author of the Thesaurus of Banking 2.0: from Challenger to Neo Banks explains1 : "Take John Smith who wanted to set up a bank 50 years ago. Teleport him to the 21st century, give him a team of web and mobile developers, and he would develop a challenger bank."
He goes on to define neobanks as being to banking as Mobile Virtual Network Operators (MVNOs) are to telecoms, providing a service on the basis of a partner's infrastructure – in this case a third party banking license.
However, the distinction between challenger and neobanks has begun to dissolve. The category of neobanks increasingly includes challenger brands that have secured a banking license but operate mainly via a mobile app and offer additional tools, products and services to the basic current account.
"Fidor could be viewed as a challenger bank because they hold a banking license, but with their open APIs, crowdfunding and P2P lending services, they are certainly doing much more than just replicating a traditional bank," says Huy Nguyen Trieu.
Amy Dobson at PA Consulting2  defines a neobank as "100 per cent digital and uses apps and online platforms to support their customers, rather than traditional physical branches".
And a report from consultancy W.UP3  states that: "As many customers tend to focus on the quality of the service provided rather than the provider's licensing background, the term neobank is increasingly accepted in a wider sense to refer to any digital-only challenger."
Hence well-known challengers like Monzo, N26 and Starling are included in ongoing discussions about neobanks, while market size and investment analysis tend to focus on companies in both categories.
Whichever way you look at it, though, the only way is up for neobanks, which according to CB Insights raised $2.5 billion this year through to the end of July. So what's driving their success?
"Neobanks offer a mobile-centric, purely digital customer experience that is attractive to digital-savvy consumers," says Ron van Wezel, Senior Analyst at Aite Group. "Also, their pricing is highly attractive, as most neobanks offer a current account and card for free."
Other reasons to open an account with a neobank include speed of new customer approvals, additional services like foreign exchange and cross-border payments and tools such as budgeting 'savings pots' and the ability to access your salary a day early.
Neobanks' focus on personal finance management (PFM) is undoubtably driving success, with leading brands signing up millions of new customers.
Commenting on recent research4  into the UK sector, Accenture Strategy said: "Digital-only banks operating in the UK could amass a total of 35 million customers globally within the next 12 months — up from 13 million today — based on current growth rates."
Yet while customers appreciate eye-catching cards and innovative services provided by neobanks, the majority continue to retain their primary account (i.e. the account into which they have their salary paid) with a traditional bank.
"While digital-only banks gain momentum, traditional banks remain the preferred primary account holder for most consumers," confirms Accenture Strategy. "Furthermore, incumbent banks are investing heavily in digital to provide a better experience for customers, with an initial focus on transforming their existing infrastructure, and several are launching their own new digital banks."
So will neobanks convert their early adopters to a long-term, loyal customer base, especially when traditional banks are investing heavily in technology that will enable them to meet changing customer requirements?
Aite's Ron van Wezel believes that banks' existing IT infrastructure will continue to put pressure on their ability to compete with new disruptive brands: "Traditional banks will eventually catch-up in terms of technology and customer experience. However, it will be difficult for them to match the low cost structure of neobanks. Neobanks are digital only, have no branches, and no legacy infrastructure. Banks have tried different approaches, some are building a digital satellite to market their products, some acquire an existing neobank, and some engage in a digital transformation of the bank itself."  
Open banking and the open APIs that it delivers creates a further opportunity, and that is to partner with neobanks, he continues: "Neobanks can sell products from other financial institutions to their clients, or financial institutions can use neobank technology for their own offering. For instance, Starling Bank offers its account and payment platform as a service to other banks via APIs. Raisin UK and RBS/NatWest are among the users of that platform."
Perhaps the tipping point for retail customers will come when neobanks offer the same full portfolio of products that traditional banks can today. With Monzo already offering savings accounts (albeit in partnership with other banks), Revolut launching a stock trading feature and Atom bank providing mortgages, that journey has already begun.
The other huge opportunity for neobanks is to target SMEs. The board of the UK's Banking Competition Remedies (BCR) announced the results of the Capability and Innovation Fund Pool A grant process earlier this year, with Metro Bank, Starling Bank and ClearBank sharing the £280 million pot.
The Capability and Innovation Fund is designed to promote competition in the market for banking services to SMEs, which in the past had found it more difficult to secure investment than large companies. By making access to investment easier, the fund aims to help SMEs to grow and reach their full potential - for the benefit of the wider economy.
Neobanks, with their faster processes based on data analytics and artificial intelligence are ideally placed to offer the lending services SMEs need. They can base lending decisions on a wider set of sources than just recent report and accounts and reduce risk levels for all parties, for example.
But AI will be increasingly harnessed to help SMEs manage their own businesses as well. As Anne Boden, CEO of Starling Bank has stated5 : "AI needs to be considered from all angles. First of all, it's AI to help the bank make decisions and protect itself from fraud and then it's AI to actually help the customer. I think that's where the most potential is. One of the complexities of running an SME business is managing your cash flow. You don't actually know when a customer's going to pay you but with data, your own data, you can make those decisions and get those forecasts."
As well as removing the drudgery from processes like onboarding and applying for loans and providing useful tools, neobanks catering for SMEs can use AI to look for opportunities to proactively offer finance or other adjacent products to their customers.
The key to growth for neobanks and traditional banks, whether targeting the retail/SME market or both, is to focus on what customers want, where the gaps are in their experience at the moment, and how these can be filled with the application of smart technology.
As new firms coming to market are demonstrating, technology no longer needs to be built in-house but can instead be accessed on a Software as a Service (SaaS) basis with cloud, keeping costs both low and predictable and opening up opportunities to partner with other brands. Meanwhile, traditional banks are considering how they can best leverage cloud technologies with the burden of their on-premise legacy stacks.
There is still a very real need for banks to protect, lend and invest money for the mutual benefit of stakeholders and customers. But banks that can make a genuine difference to consumers' lifestyles and SMEs' commercial success will be the long-term winners.
Further reading: Earlier in 2019, Finastra partnered with YouGov to explore the needs of UK small and medium-sized enterprises (SMEs). We surveyed their attitudes, goals and banking habits, to better understand the opportunities that exist for challenger banks targeting SMEs in the UK. Read the report.
1https://www.linkedin.com/pulse/from-challenger-banks-ibanks-what-business-models-20-huy-nguyen-trieu/
2https://www.paconsulting.com/insights/what-are-neobanks-and-how-are-they-changing-financial-services/
3https://www.bankingtech.com/files/2019/03/beyond-banking-white-paper-wup.pdf
4https://newsroom.accenture.com/news/uk-digital-only-banks-on-track-to-triple-customers-to-35-million-in-the-next-12-months-finds-new-research-from-accenture.htm
5https://thefintechtimes.com/starling-anne-boden/
---
You might also be interested in