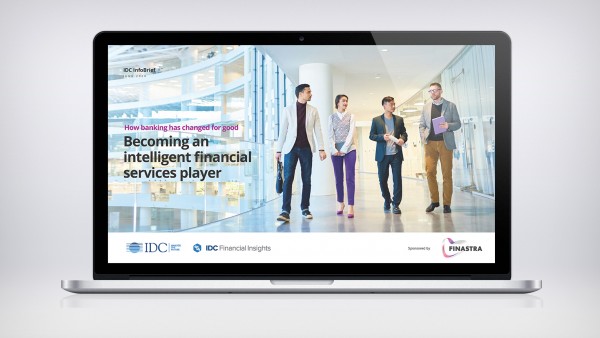 The COVID-19 pandemic has challenged many aspects of the conventional banking business model. These changes, coupled with the entry of digital banks and changing customer expectations, introduce new competitive dynamics across financial services. This IDC InfoBrief covers five core themes in Asia Pacific that are integral in defining a digital strategy for financial services to thrive in the new normal.
You'll learn:
Key areas for banks to evolve and navigate business challenges as volatility intensifies
Building and leveraging technology capabilities to enhanced customer experience
The platform thinking – why you should see that as a fundamental shift in business strategy
Download the free InfoBrief today!
Author(s)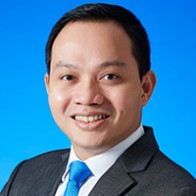 Michael Araneta
Associate Vice President, IDC Financial Insights
Michael Araneta is Associate Vice-President for IDC Financial Insights. Michael leads the research and consulting work for Asia Pacific Financial Services, covering the broad range of strategic and tactical issues that Asia Pacific institutions face as they complete their Digital Transformation programs. He is the go-to analyst for advice on the technology investments that need to be made for product innovation, Big Data, customer analytics, core banking systems, risk management, and customer channel effectiveness. His research agenda has also focused on the rise of fintech opportunities in the Asia Pacific region. Michael has more than 15 years of experience in business research, focusing on financial services and business innovation. His consulting work for IDC has allowed him to work closely with leading banks and regulators in the region for their technology and innovation strategies. Michael is concurrently head of IDC's business and operations in Thailand. In this role, Araneta is instrumental in strengthening IDC Thailand's and IDC ASEAN's research and sales divisions.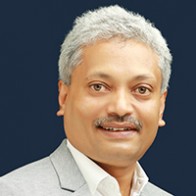 Ganesh Vasudevan
Research Director, IDC Financial Insights
Ganesh Vasudevan is the research director for IDC Financial Insights based in IDC's office in Mumbai, India. He is responsible for creating and maintaining research programs, as well as leading custom engagements for financial services institutions in India and across the Asia Pacific region. His key research coverage includes retail and commercial banking, branch and alternate channels, payments and risk management. Ganesh has over 20 years of experience in technology, operations, and risk management for leading financial and technology institutions, such as ICICI Bank, IndusInd Bank, Atos Syntel, ING Vysya Bank, and Suryoday Small Finance Bank Limited. Prior to joining IDC, he was the vice president for Technology of Suryoday Small Finance Bank Limited, in which he was a key member of the team that established the technology and operations landscape for the new bank.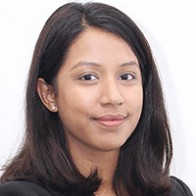 Darshiniy Selvaratnam
Senior Market Analyst, IDC Financial Insights
Darshiniy is a Senior Market Analyst for IDC Financial Insights. Based in Kuala Lumpur, she will be covering the Fintech and Financial Services Technology space both in Malaysia and the greater Asia Pacific region in research, custom consulting projects, and related events. Prior to IDC, Darshiniy served as an external auditor in KPMG Malaysia and has over three years of experience in the financial services sector. She previously specialized in the statutory audit and regulatory reporting of foreign and Islamic banks, including Labuan offshore banks in Malaysia. Darshiniy graduated from Lancaster University with a Bachelor's degree in Accounting & Finance, and is a member of CPA Australia.