Why a Digital Channel Strategy is a Requirement for Relationship Banking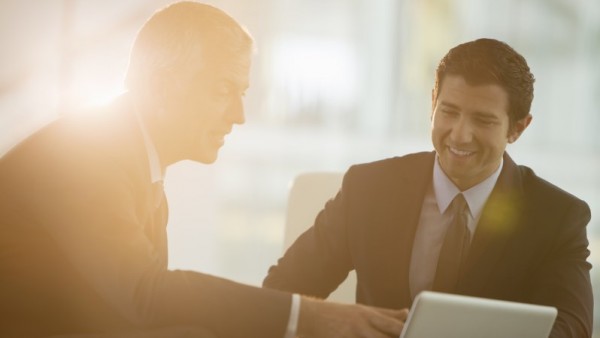 I had a conversation with my 84-year-old mother recently that echoed in my ears as I read the attached Javelin research report. Mom traditionally kept a small stash of savings in a laddered collection of bank Certificate of Deposits (CDs). Every six month at least one CD matures. She's made a hobby out of reviewing interest rates and promotions offered by financial institutions. In her younger days, the radius extended to institutions up to 50 miles from home. Reluctantly, she gave up the CDs a few years back ("not worth the effort with today's interest rates"). But she continues to keep a scorecard of rates by bank by checking online banking sites.
In her prime, Mom aggressively moved savings between financial institutions without giving much thought to it. The action of opening an account was straight forward and could be done with an in-branch visit she didn't mind making. She viewed CDs as a commodity. "The only real difference is the amount of interest they pay."
Yet her rules have always been different when it comes to her checking/payment accounts. She's kept her primary checking account with the same bank in small town Nebraska since she and my Dad moved there 55 years ago. She moved to an independent living center in a larger community a few years ago. At the time, I suggested opening a checking account with a local bank with a nearby branch. An idea which was rejected because the small-town bank opened a branch in the new larger community.
Even though it's still not terribly convenient, she continues to bank there loyally. Why? Because the branch staff knows her. They go out of their way to cater to her unique deposit and withdrawal patterns and preferences. It's about a longstanding, trusted relationship.
Wearing my product management hat, I see this as an example of how consumers are increasingly viewing financial services products as commodities – interchangeable with no significant feature differences beyond price. The small town bank serving my mom retains her business by differentiating with premium service.
Berkshire Hathaway CEO Warren Buffett advises business owners, "Your premium brand had better be delivering something special, or it's not going to get the business." Advice that I know the president of the small-town community bank my mom frequents has taken to heart. He encourages his associates to go out of their way to connect personally with clients who fit in the older client market segment.
He's also been investing in the build-out of omnichannel banking tools that enable transacting by phone, email, online, ATM or branch whenever and wherever the customer chooses, to reach younger market segments. This is his business obsession and his team has come up with smart angles like tapping in to the hometown and school alumni loyalty emotion of folks like me who, through professional life choices, find ourselves far from our childhood homes.
In a recent conversation he said, "We have to keep pace with all of the big national bank brands in our market. While it can be challenging, we know we have to invest in digital-first product strategies." By the way, I now hold both consumer and small business bank products with this institution for much the same reason as my mom: it's about a longstanding, trusted relationship.
Part of the trust we put in our financial institution is to remove friction from the job that we are hiring them to do for us. Technology today enables the smallest of institutions to offer the services of a much larger bank, including identity validation, account opening and deposit, savings, payment and loan functions. These have become table stakes while customer service and relationship building continues to set the institution apart.
To learn more about how your institution can maximize its relationship with your customers and members download the white paper, Maximizing the Primary Financial Relationship, or watch our recent webinar on the topic.