Why 'collaborate to innovate' begins with diverse, energized and motivated talent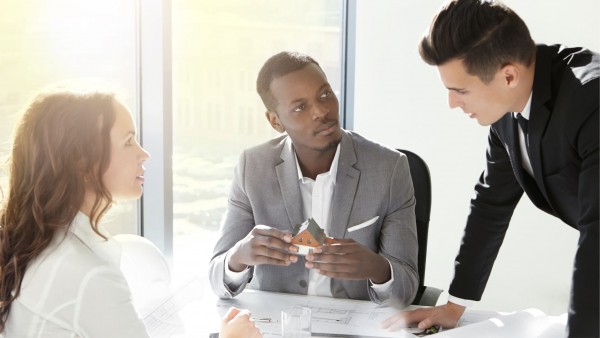 In my career to date working for innovative Fintechs – including my current role at Finastra – I have had great opportunities to create, build and structure high-performing teams, and have enjoyed every minute of it. One of the main lessons learned is that what really makes teams work is having not just the best people, but the most diverse.
Why do I say this? Let me start my explanation with a look at today's battle for talent in Fintech. To say it is red-hot is an understatement. The first half of 2018 saw almost US$60 billion of external investment[1] go into Fintechs globally – a figure projected to top US$100 billion by year-end, smashing all records.
Reinventing the FS industry
This wall of money underlines the massive opportunities for Fintechs worldwide both to invent themselves and to reinvent financial services as a whole. In order to deliver on their ambitious plans, Fintechs need the right teams in place at all levels, hence the fierce competition for the right talent to build those teams.
What does this talent look like? Fact is, there is no simple answer – partly because you often do not know until you meet them. As young and ambitious companies, all Fintechs need leaders who can show others the way forward and demonstrate what good looks like. The qualities that make up the aforementioned leadership ability are as unique as the individuals who possess them.
So, while Fintechs need leaders who understand sales, product management or R&D, the qualities we are really seeking are those you cannot teach. Qualities like that are both hard to define and hard to find. However, at least speaking personally, when you see them you recognize them immediately.
When you are seeking talent for a Fintech, it is vital to carve out time for networking and meeting people both virtually and face-to-face. When you come across a person with the right leadership qualities, it is like meeting a top athlete: you want them on your team, ASAP.
Fintechs have talent at their core…
Winning the battle for these people is incredibly important to the success of any Fintech, because talent is their lifeblood. What's more, the talent they need most is both creative and – even more crucially – collaborative.
Why? True innovation does not happen through someone sitting in the corner beavering away alone and suddenly yelling 'Eureka!'. Instead, it requires working and interacting across and beyond the organization in an open, collaborative way with colleagues, customers and other partners. Without that collaboration, attempts at innovation will always fall short.
…and are powered by diversity
The reason that open collaboration is so critical for business growth within Fintechs? Every single human being is totally unique and brings a different perspective on any issue – product, service, business model, user experience – that you care to name. By bringing together and synthesizing all these unique points of view that we get the best and most rounded ideas.
Diversity is thus absolutely pivotal to innovation. For a Fintech, especially one operating internationally like Finastra, diversity is all the more important for another reason: to reflect the populations of the markets we serve. Different genders, cultures, skin colors, sexual orientations, faiths, technological specializations, social backgrounds – the more of these differences that we can capture in our innovation process, the better we will meet our customers' current and future needs.
Nurturing talent amid headlong change
There is also another reason why, today more than ever, tapping into diverse views is key: because the world is changing so fast. The other day I saw an inspiring presentation by the renowned neuroscientist, technologist and entrepreneur Dr. Vivienne Ming. I was really struck by her observation that while the pace of change today is unprecedented, after today it will never be slower than it is now.
The only way to navigate a path through this everchanging landscape is by accessing diverse views, so we can recognize what a great idea looks like globally, now and into the future; and by nurturing our talent to continuously be able to understand, embrace and capitalize on change.
This means doing a number of things. First, we must feed intellectual curiosity through training, mentoring and other forms of development, delivered in a multiplicity of ways – and involving interactions with many stakeholders, from private equity investors to customers. Second, we must show a vested interest in our teams' career development. Third, we must support them on a path to pursue their strengths and passions.
At a previous employer, I worked with a fantastically high-performing salesman who just wanted to sell, not be promoted to sales manager. Eight years later he is still in the same role, absolutely killing it.
An 'open fusion' of talent
A Fintech that gets all this right will have a compelling employer brand that attracts the very best, most diverse talent. This is what we are aiming for at Finastra, and we feel we are making huge strides. The driver is our deeply-held purpose of 'collaborate to innovate' which is reflected in offerings like our FusionFabric.cloud ecosystem, that provides a platform for banks to collaborate directly with the most innovate Fintech players, developers and other individuals.
In Fintech, diverse talent is the fuel for success and we are proud and energized to have it in our tank.
This article initially published in Bank Innovation. You can access the original, here.
[1]https://thefinanser.com/2018/08/100-billion-invested-Fintech-2018.html/