What's The Technology Hold-up In Capital Markets?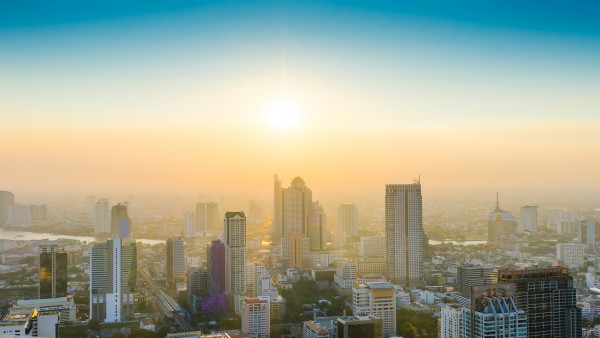 Technology has always been a critical element of Capital Markets. However, it's also something that will never remain static. This fact has inspired the new evolutionary approach to transformation, in a bid to create future-proof organizations. 
However, for many, progress has been slow - ironically, in part, due to legacy technology. Years of mergers and acquisitions and ad hoc technological implementations have led to a labyrinth of complex and disparate hangover technology. 
This complexity is having a significant impact on organizational operations. Process inefficiencies are highlighted through inadequate common standards, low STP rates, lack of scalability and flexibility, poor data quality, and limited data mining capabilities. 
All of this means increased costs due to inefficiencies, error-prone manual operations and long implementation times.
As a result, firms' ability to respond to market changes is severely hampered by technological limitations, finding themselves unable to: 
Respond to business model changes
Comply with reporting and transparency obligations
Contain costs
Keep pace with digitization and innovation
Changing mindsets
Although it's true that technology itself is hindering the advancement of Capital Markets, the human element can't be ignored. 
Humans make technological and budgetary decisions, and it's these people who must embrace the development and implementation need by their organization. New technologies challenge old habits and preconceptions. Risk-averse firms are falling behind Fintechs who are ready to experiment with new ideas. 
Another challenge is the need for new talent. DLT, AI, Cloud, APIs, and big data need new skills that aren't always easy to find. So how can Capital Markets firms overcome these hurdles?
The way ahead
A componentized, piecemeal, and adaptive approach is the best bet for Capital Markets firms willing to transform and onboard new technologies. 
Digitalization - offers better tools and analytics in the front-office with better user experience, personalization, and behavioral analytics
Rationalization – operations are optimized by the reduction of manual processes to increase automation
Buy or build - choosing to use vendor solutions and leverage the cloud to deliver new efficiencies in areas including risk calculations, regulatory reporting, or collateral management 
Capital Markets firms are taking a different stance on innovation and are now assessing their future with a different perspective on technology. They have come to realize that the new era of openness and flexibility can only be achieved by breaking down barriers and embracing Application Programming Interfaces (APIs) and adaptive architectures capable of adopting the latest Fintech solutions and connecting new tools to existing systems.
This evolutionary approach offers Capital Markets organizations the possibility to go for smaller, incremental projects that help them build a common layer across silos. It also delivers greater agility and flexibility to help them deal with changing regulatory or business requirements. As a result, the risk decreases because each step of the project focuses on specific targeted components or micro-services.
It's now or never
Capital Markets players have reached a critical juncture. They need to transform their technological ecosystem and mindset if they are to perform better. 
Embracing the ability to leverage external solutions and combining them with in-house developments will generate the unique competitive advantage they so desperately need.
In tandem, they need to increase collaboration with Fintechs and harness co-innovation to better position themselves in the new ecosystem. This can only be done by future-proofing their architecture with new open and connected micro-services and APIs.   
To fuel the next wave of transformation requires legacy modernization, efficiency improvements, and cost optimization. The way forward is a leaner, evolutionary approach.