Weathering consumer economic trends: Following the data trail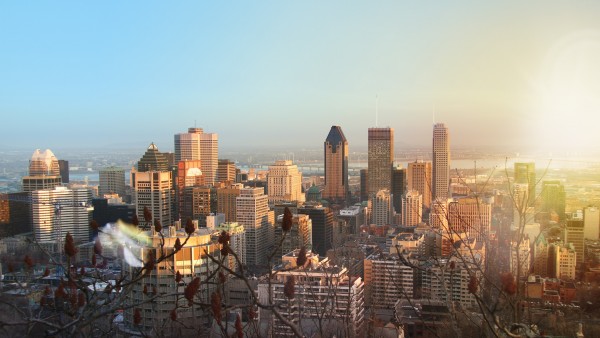 A decade after the great recession, the banking industry has found some solid ground. Globally, pretax profits for the top 1,000 banks came in at over $1 billion, which is more than 10 times higher than 2009, when the financial crisis first began.i
Despite greater profitability and an overall positive outlook, several consumer trends are reshaping the way the banking industry does business, impacting both the short-term and long-term outlook. Fortunately, these changes are occurring at a time when data is more prevalent than ever, providing community banks and credit unions with a competitive advantage, if they know where to look for insight.
Consumer Trends and Where They Are Taking the Industry
When looking for insight from consumer trends, the most logical place to start is by examining employment statistics. A healthy economy fuels bank profitability, and it all starts with an active labor force.
Unemployment rates fell to 3.9 percent in 2018, down from a high of 9.6 percent in 2009.ii As unemployment rates fell, consumer spending continued to rise.
In 2018, average expenditures per consumer climbed 1.9 percent over 2017 numbers, according to the Bureau of Labor Statistics.iii In fact, consumer spending has been on the rise since the 2009 recessionary lows,iv following a similar decline in unemployment rates.
When Americans are employed, consumer confidence also grows and results in the purchase of more high-ticket items, such as homes or cars. Since consumers finance many of these purchases, banks also see an increase in the number of loan requests.
Ending the third quarter of 2019, Mortgage Bankers Association reported a sixteen percent climb in year-over-year new home mortgage starts.v A similar survey conducted by Transunion reports a record high in the unsecured personal loan market in 2018, representing a seventeen percent increase over the previous year.vi
Extending more loans mandates a greater need for deposit accounts. Unfortunately, consumer deposits in 2019 have witnessed a declining trend, signaling to banks that it is time to double down on acquisition efforts to attract more new accounts. This is where data can play the biggest role for community banks and credit unions, by delivering detailed insights to direct operational strategies.
Using Consumer Trend Data for the Benefit of All
Consumer trend data can paint a vivid picture of how a society is reacting to social and economic changes, and what their future actions may be. Falling employment rates, for example, could indicate a slowdown in loan applications for high-ticket items as well as deposits, as consumers pull back over fears of job instability or lose income due to unemployment.
In this scenario, credit unions and community banks can be an ally. Offering insight and advice on weathering a weakening financial climate is one way that financial institutions can assist customers and members while building good will that lasts throughout cycles of ups and downs.
The public at large is showing a greater acceptance toward robo-advisors, but younger generations in particular find this method of receiving guidance preferable at times to sitting down and talking in person. Even older generations are open to the experience if provided by a trusted financial institution.
The example above, however, barely scratches the surface of the type of data that is available and how it can be used to direct banking strategies. The Bureau of Economic Analysis, for instance, provides economic breakdowns by industry, allowing banks to segregate individuals by employment type and monitor trends in a given job sector.
This can be especially beneficial in rural locations where the economy may be overly dependent on a certain industry for employment. An early alert on rising unemployment numbers in agriculture, for instance, can help banks shore up reserves for a possible pull-back in deposits coupled with growth in lending and defaults as the unemployed fall on hard times.
However, cursory explanations can hardly account for the broader implications of any trend. For a complete understanding we need to analyze the wider consumer landscape in the context of individual borrowers and account holders. To achieve this level of detail, community banks and credit unions need the added benefit of advanced analytics capabilities.
As community banks and credit unions employ analytics to the vast data sources now available, they'll receive targeted insights designed to improve marketing and operational strategies, enabling growth and stability even in challenging economic times
---

i. Summary of the Top 1000 World Banks 2019." The Banker, 2019. Retrieved from https://www.thebanker.com/Top-1000.
ii. "Bureau of Labor Statistics Databases, Tables & Calculators by Subject." United States department of Labor, Sep. 24, 2019. Retrieved from https://data.bls.gov/timeseries/LNU04000000?periods=Annual+Data&periods_option=specific_periods&years_option=all_years.
iii. "Economic News Release: Consumer Expenditures – 2018." United States Department of Labor. Bureau of Labor Statistics, Sep. 10, 2019. Web.
iv. "United States Consumer Spending." Trading Economics, 2019. Retrieved from https://tradingeconomics.com/united-states/consumer-spending.
v. "Chart of the Week." Mortgage Bankers Association, Sep. 20. 2019. Retrieved from https://www.mba.org/news-research-and-resources/research-and-economics/chart-of-the-week.
vi. "Fintechs Help Boost US Personal Loan Surge to a Record $138 Billion." CNBC, Feb 21, 2019. Web.