Rising to the challenge of BigTechs' entry into financial services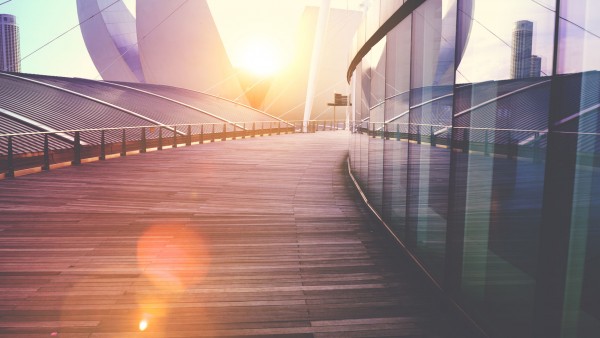 Introduction
The largest money market fund in the world is not run by any of the big asset managers, but by Ant Financial, a financial technology company owned by Alibaba.
Amazon Lending, a short-term business loans program run by Amazon, has already lent more than a billion dollars to small businesses who are selling their merchandise through its platform. These sellers run small scale businesses and often have difficulty in securing finance from a traditional bank.
Apple is aiming to completely redesign and revolutionize the credit card experience with a card that lives on the iPhone and entices users with lower interest rates, as well as providing extra privacy and security, all with zero fees.
Facebook's plan to launch a digital currency to drive financial inclusion, if successful, has the potential to change the world of traditional financial services.
All of the above-mentioned companies, collectively referred to as BigTechs, represent the new generation of internet giants who already command immense influence on our lives and are now making aggressive foray into the world of financial services. In the US, the top four technology companies have been branded as GAFA (Google, Amazon, Facebook, Apple), while the equally powerful Chinese tech companies are termed as BAT (Baidoo, Alibaba, Tencent).
What's driving the BigTechs into the world of finance?
A common theme that runs across BigTechs' entry into providing financial products is the ability to draw insights from their customers' data.
Armed with this treasure trove, gathered from their core businesses, along with access to the latest technological tools, a massive and loyal customer base and positive brand appeal to the digitally native millennial generation, BigTechs hold a competitive edge. They challenge traditional banks in providing a seamless and superior customer experience.
Based on the analysis of the massive data they hold, BigTechs can identify a problem or need that exists in their ecosystem (users, suppliers, buyers etc.). This helps them to understand what customer experiences make sense for the user base, so they can launch a targeted product to address that need.
In the beginning, BigTechs entered a specific segment of the financial services value chain which was complementary to their core business (e.g. Alibaba with AliPay for payments). However, they have expanded quickly into other financial services (such as insurance, credit, wealth management) as data driven insights have presented new opportunities for them. With their ability to efficiently cross-sell services across their ecosystem, BigTechs are making a big impact in the world of financial services.
How are banks impacted with the arrival of BigTechs?
In a paperi released in February 2019, the Financial Stability Board clearly outlines the potential impact the BigTechs may have on the banking institutions. The paper notes that the entry of fintechs and BigTechs into the financial services space has altered the universe of financial services providers. Meanwhile, the greater competition and diversity in lending, payments, insurance and other areas of financial services can create a more efficient and resilient financial system, but the heightened competition could also put pressure on financial institutions' profitability. This could lead to additional risk taking among the incumbents to maintain margins.
The relationship between banks and fintechs is becoming more collaborative and complementary due to fintech's limited scale and funding constraints. However, BigTechs, with their strong financial position and access to low cost capital, are able to scale up very quickly. Their ability to cross-subsidize services and products also allows them to operate with a lower margin and gain a greater market share. This will drive the business further away from the traditional banking players. One such example cited is the mobile payment market in China, where two BigTechs account for 94% of the overall market.
How can banks respond?
According to a surveyii conducted by Bain & Company that surveyed 151,894 consumers in 29 countries, 54% of respondents trust at least one tech company more than banks in general, and 29% trust at least one tech company more than their own primary bank.
With consumers' increasing trust in technology companies, banks need to react quickly. To stay competitive, or to maintain or increase their market share, banks can respond to the challenges posed by BigTechs in the following ways:
1.    Use data
Compelling, relevant and personalized financial products can be conceptualized and offered only when the banks can mine the data they hold, in accordance to the evolving privacy regulations, to derive actionable insights. According to an Accenture surveyiii, more than three-quarters of all respondents said that they are willing to share the data required for benefits such as personalized offers, more efficient and intuitive services and more competitive pricing.
2.    Focus on customer experience
Banks need to harness technology to deliver a superior customer experience. They also have some unique strengths around data security and data privacy, which they can capitalize on to gain an edge over the BigTechs. With the adoption of technologies such as artificial intelligence and machine learning, banks can help their customers to make better financial decisions in much more seamless manner, thus driving loyalty.
3.    Collaborate, Collaborate, Collaborate!
While fintechs have been driving innovation across a range of financial services due to the rapid adoption of innovative technologies, as well as a single-minded focus on customer experience, they have lacked access to the customer base. Banks, which have been slow to react so far, can accelerate their innovation cycle by collaborating with fintechs and integrating their services into their own product offering. This is a win-win relationship where fintechs get access to the bank's customer base and the banks provide superior customer experience though adoption of the innovative products.
4.    Adapt to the shift towards platforms and Open Banking
While the PSD2 guidelines pushed the banks towards giving user consent-based access to payment accounts for authorized third-party providers, Open Banking is the driving force at the core of API-enabled integration and collaboration between customers, third-party providers and banks. Banks can really accelerate the adoption of the platform and use the ecosystem to faster access innovation and benefit from financial marketplaces.
Summary
BigTechs hold the promise of making the financial markets more efficient by increasing the reach and lowering the costs of transactions. A recent Basel paperiv on BigTechs also notes some of the new risks and costs associated with their rise such as their ability to restrict the competition and potential misuse of the user data. The traditional banks operate in a highly regulated environment, whilst the financial products offered by BigTechs operate on the periphery of the traditional banking regulations.
While the regulators have started to frame their policy response to the entry of BigTechs into financial services, banks must focus on innovative services and delivering superior customer experience to defend their turf.
i Financial Stability Board, FinTech and market structure in financial services: Market developments and potential financial stability implications, Feb 2019
ii Bain and Company / Research Now, SSI Retail Banking NPS survey, 2018
iii Accenture, Global Financial Services Consumer Study
iv BIS, Big tech in finance: opportunities and risks, April 2019