Planning in unpredictable times: Exploring the darkness to find the light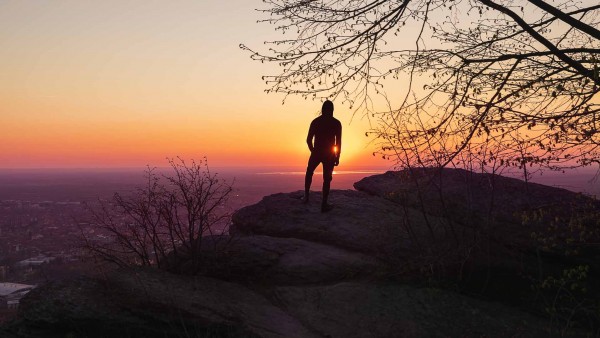 Banks trying to save the SME sector from the hardships of the COVID-19 pandemic are struggling
How can banks be sure of their own resiliency to market shock when they're unable to model the situation?  
There are a number of scenarios banks can run to produce realistic estimates of outcomes relevant for their customers
Right now, on one platform alone, nearly 20,000 developers around the world are coming together to try to tackle the problem of COVID-19 with technology, innovation and a desire to do good. Initiatives with similar intent are taking place around the world: witness corporations switching production from skincare to sanitizers or vacuum cleaners to ventilators.
Everyone wants to move the world from darkness to light: from the atomic explosion of coronavirus and its path of destruction through the global economy to worldwide wellbeing and economic calm.
In financial markets, banks have been released from some of their typical regulatory obligations so they can support customers and small businesses, for example through loan remodeling or payment holidays. In Asia, some banks are fast-tracking programs designed to support SMEs – the segment hardest hit by the outbreak – by reworking principal repayments, servicing loan interest for a 12-month period, or extending working capital financing.
Why? Because the SME sector is the foundation of the entire global economy. It makes up half of the global workforce and in emerging countries, accounts for more than 40% of GDP1.
If SMEs fail, the economy fails.
But the banks serving this community are struggling. They are using historical data to assess their risk positions and using historical scenario analysis as a benchmark for stress-testing.
Today is not like 2008, the Great Depression, or any other past event. It's not like SARS, H1N1 or MERS. COVID-19 is of a different order of magnitude and there is no data to model the dramatic market moves that now happen daily.
A lack of historical data: banks are in the dark
Banks have been blindsided by COVID-19 and are now in the precarious position of being unable to see their true position – their limits, risks and therefore, their ability to deliver financial relief. Quite simply, they are in the dark. Before being able to guide their SME customers and communities towards the light – financial security and stability – banks must be sure of their own resilience to absorb the COVID-19 shock.
So how do you predict the unpredictable without historic data? How do you model the unprecedented? Author Dr. Wayne Dyer once said, "you can't discover light by analyzing the dark". But, luckily for financial markets, in this case he is wrong.
How to discover light by analyzing the dark
We've established that banks don't have adequate historical data for today's extreme scenario. So, we have no option but to look at the dark to find the light. I was honored to be a part of a taskforce committed to enable banks to:
Run 'dark' simulations that evolve in response to real-time data
Generate relevant scenarios to be stress-tested for their ability to absorb shocks and remain liquid
The only way to prepare for the future shockwaves of the virus is to analyze multiple potential scenarios that consider previously unchartered territories and relationships, such as:
interrelations between macro market drivers
second- and third-order effects
diminished diversification of exposures
hidden risk concentrations
By running advanced scenarios like these, banks can produce dynamic and realistic estimates of downgrades and defaults, recalibrating to estimate deposit levels and net interest income, and adequately projecting capital and liquidity ratios to map the possible outcomes of COVID-19.
To do so requires a combination of loan optimization modelling, machine learning-based data simulations that draw in real, daily data to reconfigure positions, and predictive technologies that provide the 'next best action'.
I'm delighted to have worked with some of Finastra's innovative ecosystem partners to create such a solution – our Stress-Test as-a-Service.
A collaborative effort to help banks back to the light
We partnered with three specialists to create our Stress-Test as-a-Service, each of whom provided a key component:
Straterix – extreme-scenario financial modelling based on machine learning and data mining
Detech – financial and mathematical modeling to create multiple future scenarios simultaneously
ETH Zurich – predictive analytics and next-best-action recommendations
Together with our own risk modelling and loan optimization software, Fusion Optimum, these components have been built into an on-demand service for simulating the resilience of a bank under extreme constraints and determining the best next action to take. It is specifically focused on supporting the SME finance sector. Banks will be able to:
Design tailored scenarios based on artificial intelligence
Execute a stress-test on P&L, balance sheet and other financial metrics
Pursue recommended actions, at both a portfolio and line-of-business level
View daily updated optimization and resilience dashboards
We're rolling this out to small institutions such as community banks and credit unions, who play a critical role in funding their local communities, and we expect to then roll it out to higher tiers. A huge thank you to our partners who have demonstrated the power of collective commitment to do good.
Please contact us for more information on how we can help you model risk, optimize your balance sheet, and more.
1 https://www.worldbank.org/en/topic/smefinance