Payment trends in North America in 2020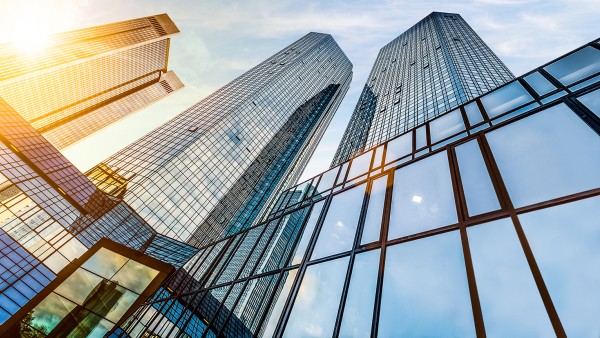 The pace of change in technology used by financial institutions over the past decade has been phenomenal, particularly in areas like mobile payments. As we look forward to the 2020s, I believe that change will accelerate still further thanks to the open banking movement, unlimited processing power in the cloud and the use of technologies like machine learning and artificial intelligence. So what will be the key trends in payments next year and beyond?
Data proliferation
Banks have always created high volumes of data but have struggled to find ways to monetize or otherwise make good use of it. In 2020 we will see more institutions starting to make access to customer and payment data available to more people across the business, who will use it to make smarter decisions about how their processes could be optimized and how to tailor services to client needs. The introduction of new technologies such as cloud to reach different data points across the data framework, plus machine learning or artificial intelligence to process that data in real time is enabling this transformation.
Innovation from the outside in
Will 2020 finally see an end to the not invented here syndrome in banks? The technology is certainly available to do so. Open banking allows institutions to be receptive to innovative new ideas and solutions from third party providers (TPPs), who can access customer data via open application programming interfaces (APIs). Just as the world's biggest technology firms build innovation within their platforms by incorporating third party products into their roadmaps, so banks will increasingly expand their capabilities with the help of partners . Banks will also migrate from line of business silos to solve customers' problems and focus on a horizontal/cross functional approach.
It's all about the customer experience
The functionality a bank provides, for example, wired real-time payments, will no longer be a key differentiator for customers. Instead it will be the user experience and customer journey they have with their bank that makes them want to stay. Banks will start thinking more like technology companies and about how they reimagine journeys that support customers in their everyday lives. Design thinking will provide a way forward for banks that follow this route, challenging long-held assumptions and traditional ways of doing things . This will include being less reliant on portals, which primarily represent a one way dialogue/access point for customers.
Platforms and collaboration
The past couple of years have seen banks in North America taking a number of different approaches to innovation, with some setting up in-house labs, others acquiring or launching digital only brands and still more adopting platforms like Finastra FusionFabric.cloud to open up APIs to third parties. In 2020 we will see more banks releasing products and services based on collaborative ventures, particularly in the area of payments. There will also be more collaboration between large banks and technology providers as well as consolidation of payment systems as customers push for faster, simpler, standardised, more cost-effective banking services .
How will banks respond to these trends? From the conversations we are having right across the industry, there is plenty of work underway to reduce data siloes, adopt cloud-based strategies, try out design thinking and develop the innovative services customer want to see. In the early 2020s, we will see these efforts come to fruition. And once those first 'marquee' examples are out there and operating successfully, many others are set to follow.
To download the full report, click the link below.